Hi- Welcome to our home on the web.
I started this blog in March of 2010 as a place to share our struggles and triumphs  as we try our darnedest to balance our family, our church obligations and practices while trying to get the most out of our lives with 2 busy little girls. This is a place where I share tips, mishaps, lots of my photos, lessons I've learned and taught, some recipes and lots and lots of activities we've enjoyed.
If we can manage to get our top three priorities in order, we will win the Family Trifecta. (A trifecta is a wager in horse racing. If you get the first three horses to place in order you win the trifecta – which is a significant pay day).
Who's who?
Amy- The mom. The wife. The caregiver. The photographer. The coach. The account manager. The ward chorister (no I'm not musical). The Driver. The cook.
Scott- The dad. The husband. The player. The maintenance guy. The operations guy. The fun. The smart one. The balance. The power. The strength. The favorite
Jade- The oldest. The blond. The dance captain. The ballerina. The actress. The singer. The student. The strong. The capable. The sensitive.
Ivy- The youngest. The brunette. The dancer. The seamstress. The actress. The reader. The loud. The spiritual. The positive. The active.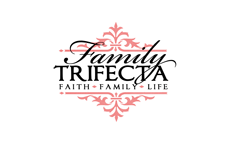 Please
subscribe
to my blog by clicking the subscribe button in the top right corner.
If you would like to contact me, click on "
contact us
" in the top left, just below logo.