Last week we talked about the apostasy.  As a reminder, the apostasy took place when we lost many of the truths that Jesus Christ taught while He walked the earth.  Some of the teachings that were lost were the priesthood, temples, baptism by immersion, and some of the scriptures.
All of the teachings that were lost were very important to have the whole truth.
Joseph Smith lived in a time when there was a lot of excitement about going to church.  Each church was trying to get everyone to attend his or her church.  Joseph Smith was very interested in going to church but he didn't want to go to the wrong church.
Raise your hand if you have ever had to make a tough decision.
How did you make up your mind about what you should do?
Sometimes when I have a big decision to make, I'll talk to my mom or dad.  Other times the decision is really difficult to make so I have to do more than talk to my parents about it.
Joseph Smith visited many churches.  They all had certain things that he liked.  They were all churches that talked about Jesus Christ.  But they all interpreted the scriptures differently.  As his family was looking into the different churches, some family members joined one church and other family members joined another.  It was all very confusing to this young 14-year-old boy.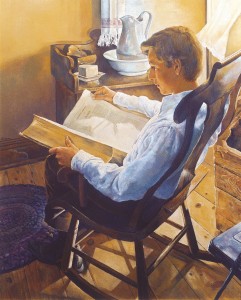 One day, while reading in the Bible, Joseph read a scripture that has changed all of our lives.  That scripture was James 1:5 – If any of you lack wisdom, let him ask of God, that giveth to all men liberally, and upbraideth not; and it shall be given him.
It's sometimes kind of hard to understand scriptures.  So can someone help the rest of us know what that scripture means?
Let's take a look at the scripture and see if we can figure out what it means.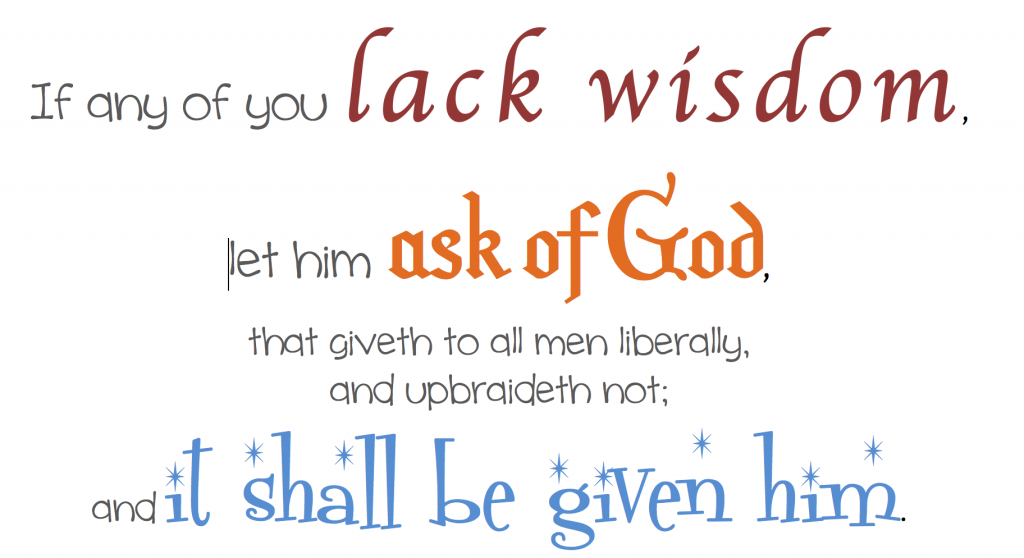 What does it mean to "lack wisdom"?
How do you "Ask of God"?
What will happen when you do ask Heavenly Father?
Joseph Smith decided to do what he read about.
Because he knew that this was such an important prayer, he didn't want to do it at the side of his bed.  He didn't want to be interrupted – he had a really big family and not a lot of places to be alone.
Here's a picture of the place where Joseph Smith went to pray.  It is called the Sacred Grove.  It is just a forest of trees not far from where his home was.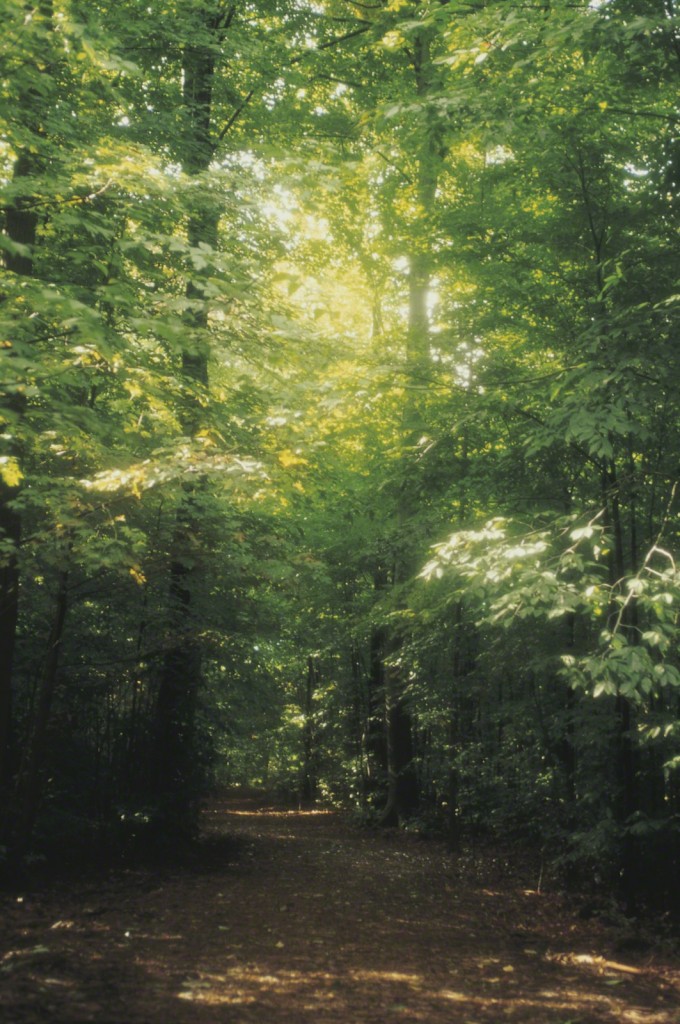 While Joseph was there, he knelt down to pray.
What do you think he asked for in his prayer?
Let's listen to the story of what happened when Joseph Smith went to the Sacred Grove to pray.  [Joseph Smith's First Vision]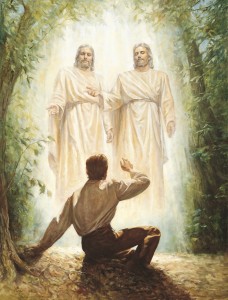 I have several pictures that need to be put in the right order.  As we put them in the right order, let's see if you can tell me the story we just learned.
[Cut out the pictures from the Doctrine and Covenants children's book.  Downloaded from the church site] and display them on the blackboard.  Ask 3 children to come up and work together to put them in the right order.  Ask another child to come up and summarize the story.
In closing, I'd like to bear my testimony that Joseph Smith did indeed see God the Father and Jesus Christ.  I know it is the truth and I am grateful that he was curious enough to ask which church was the right one to join.  Had he not, he would not have been trusted with the restoration of the true and living church today.