For Christmas this year, we found a great deal on a cabin in Bear Lake.  So that is what we decided to give our siblings and parents.  So far we've redeemed one of the weekends and couldn't be happier about how things turned out.
The cabin was much better than we expected (based on the deal we got).  It had granite countertops and plenty of space for us all to spread out and enjoy our time together.  Plus it was clean!
My favorite part of the weekend was the perfect day to go sledding.  There was fresh snow but the sun was shining.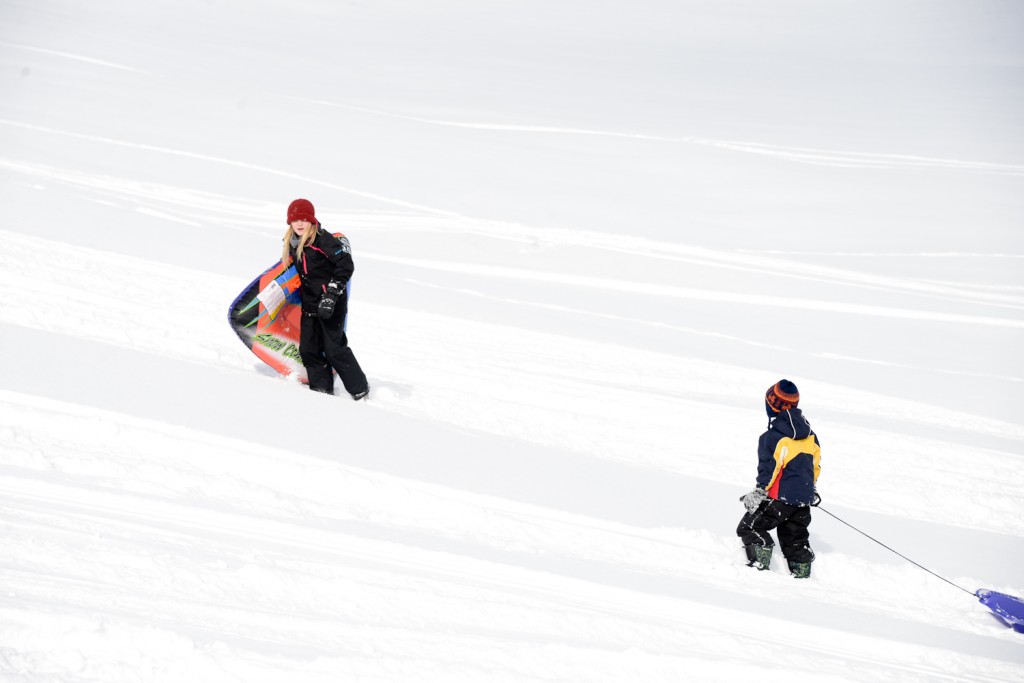 I love getting to see the kids work their way up to the top of a hill and in some cases work to get up the nerve to head down the hill.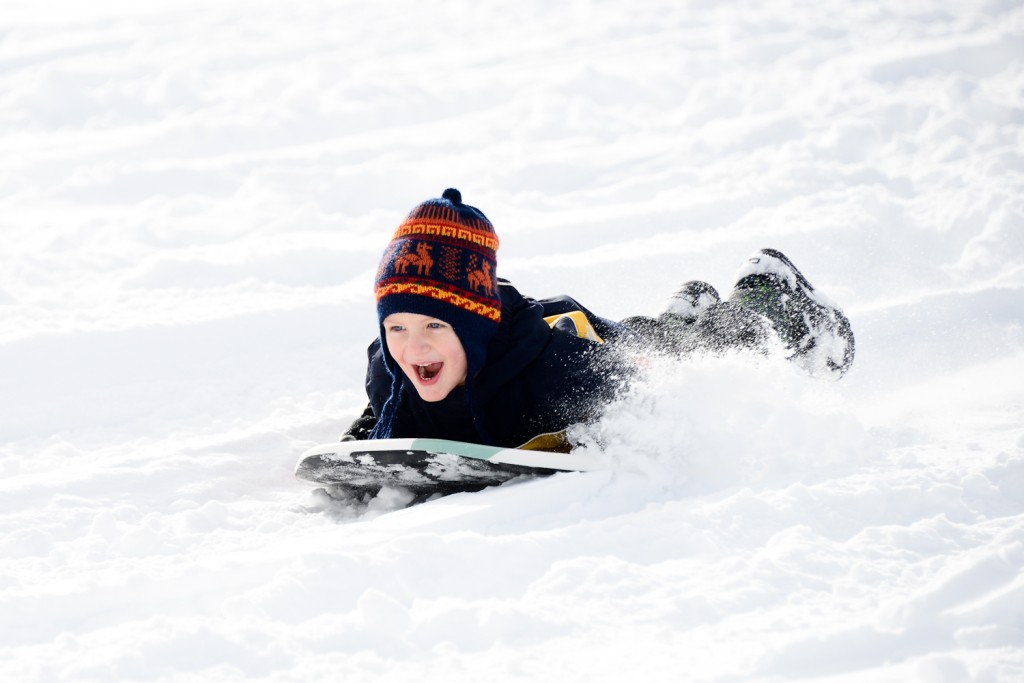 But there is nothing better than catching that moment of pure joy!  That moment when they realize they are okay and that it is actually really fun.  Of course that moment is often followed by tears because the snow sprayed into their faces or they toppled over and rolled through the fresh powder.  Luckily no one got hurt, despite the occasional tears.
Jade and Harry were the dare devils that climbed the hill twice as high as the rest.  The two of them figured out how to lean back and pull the front of the sled up just enough to get them flying.  That also meant that their wrecks were the best of everyone's.  But each time one of them bailed they came up smiling and got right back on.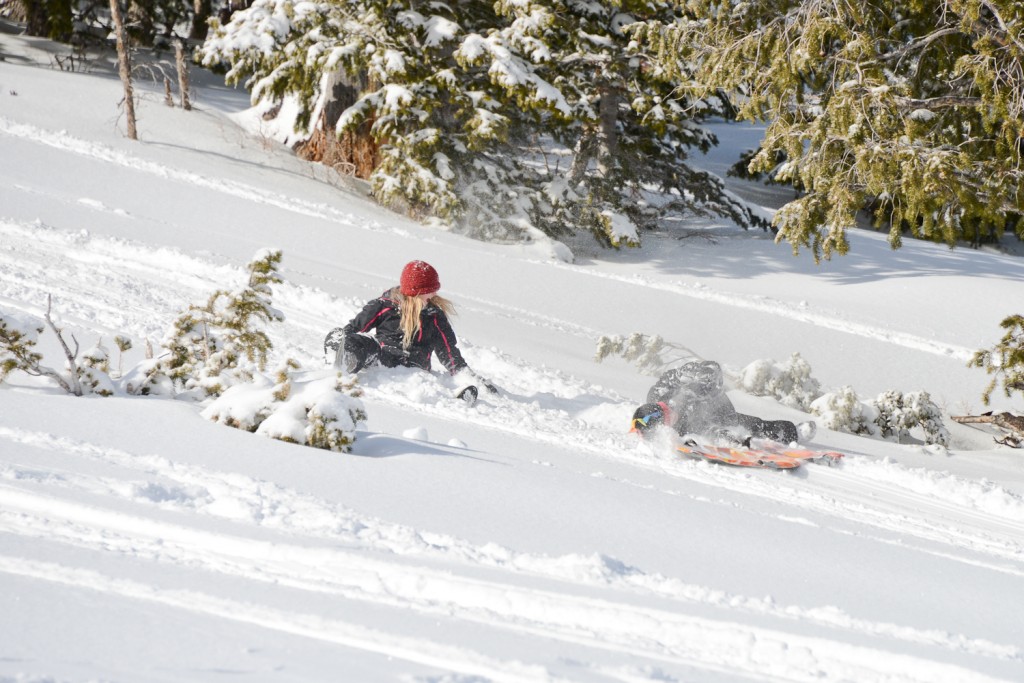 After spending the weekend with my family up in Bear Lake, I am hungry for us to have our very own cabin.  Now to get me and Scott to agree upon where we want it to be so that we can start dreaming in color.  After all, you only have one life to live and love your family so you may as well do everything you can to make it fun.
If you were to get a cabin, how far from home would you want it?