As you know, my girls both take a lot of dance.  Jade is at the studio for a minimum of 12 hours a week and Ivy is there nearly 5.  Yes, it is a lot.  But, they love it and they are both learning how to develop one of their talents.  They are also learning how to work as a group or a team.  And they are learning that just loving something doesn't make it easy.
I've always believed that developing your child's talents is one of the most important things you can give them.  I also believe that there are talents that are important to develop that don't take hours and hours a week in the studio or a classroom or on a field or a court.
Some talents you develop on accident.  These are the talents that you just happen upon one day while playing or goofing around.
The other day, we learned that Jade has a natural talent for make-up artistry.  Yes, I'm serious.
Here, judge for yourself…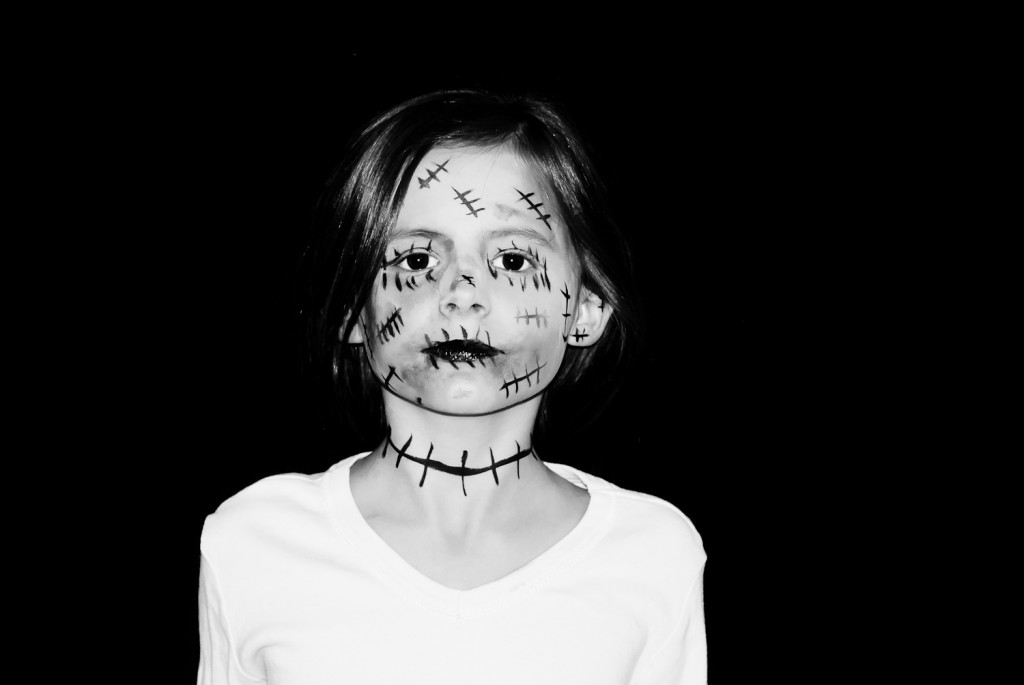 Yes, my 9 year old did this make-up on her little sister.  I gave them make-up with the thought that they would make each other glamorous.  And why wouldn't they?  There are little girls and they had been doing a fashion show.
If Ivy's eyers were closed you would see that those lines by her eyes actually "sewed" her eyes closed.  CREEPY!  but definitely some talent.
We won't be sending her to the MAC school for make-up artists just yet but I see a future for her helping friends get creepy for Halloweens to come.
I love finding new talents in my girls.  And they are still young.  I am really excited to see what else is discovered over the next 10- 13 years.  (When they are 19 they both want to go on a LDS mission and I already believe they will discover all new talents then).
What are some talents you were surprised to discover in your kids or yourself?