There are only 4 of us in our little family.  To me, 4 is a perfect number.  But we don't have any sons.  I was afraid of getting a boy.  Silly huh?   I've never felt like I would be a good mom to a boy.  And I can't explain why.
My husband very obviously would have loved a boy.  He would love a boy to throw a football with, go fishing with or go duck hunting with.  Instead he has a house full of pink, dance clothes, pony tail holders (which are somehow hidden in places throughout the house) and long hair.
When we were younger I wondered if we should try for one more and maybe get that little boy.  But after being on bed rest with Ivy from week 26 on and getting through her seizures and periodic fever syndrome, I didn't have it in me.  The time came and went and we are happy with our family of four.
So when Scott encourages the girls to participate in activities that are traditionally "boy" activities, I embrace it.  In fact, I pray that the girls will have fun doing it.
The other day was one of those days.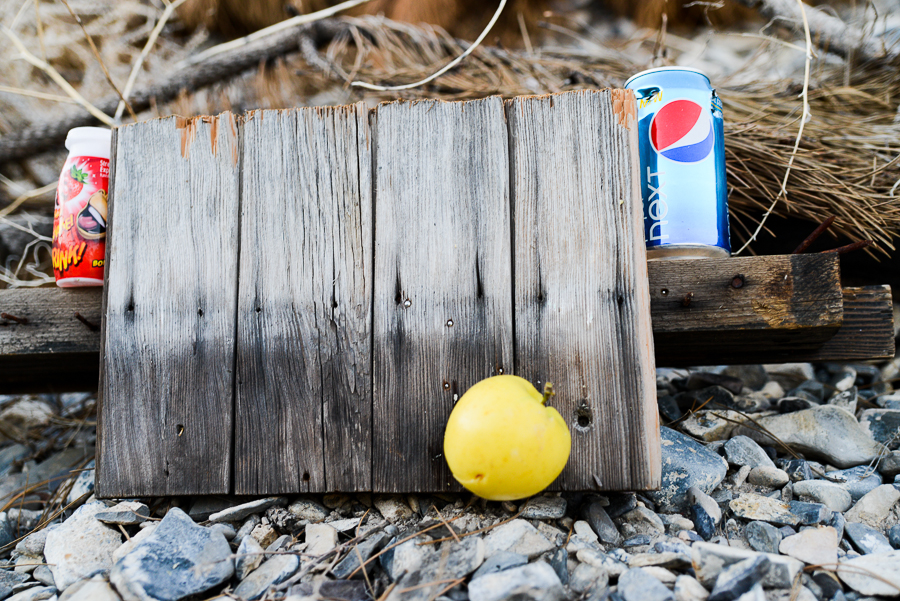 Scott has great memories of going hunting with his dad and his grandpa.  He remembers sitting on the duck blind shooting at fence posts with his pellet gun.  Back then it was okay to sit in the bed of a truck while you rode out to the marshes, and he loves those memories.  (I grew up in a family that did not hunt at all – I always remember telling friends the story of the one time my dad went hunting.  He shot at a rabbit (I think) and it crushed my big 6 foot 6 inch professional football player of a dad to tears.  He never hunted again).
When Scott and I were dating, he took me duck hunting.  I loved being out in the marshes – it was so pretty and so peaceful.  So I decided it was pretty okay with me.  We bought me a pair of waders and I took hunter's safety.  My waders got stolen and we never replaced them.  But he still goes.
Scott came home one day and said that we were heading to Cabela's to look at pellet guns.  We did more than look.  We came home with one and spent our family night out in a field shooting at targets.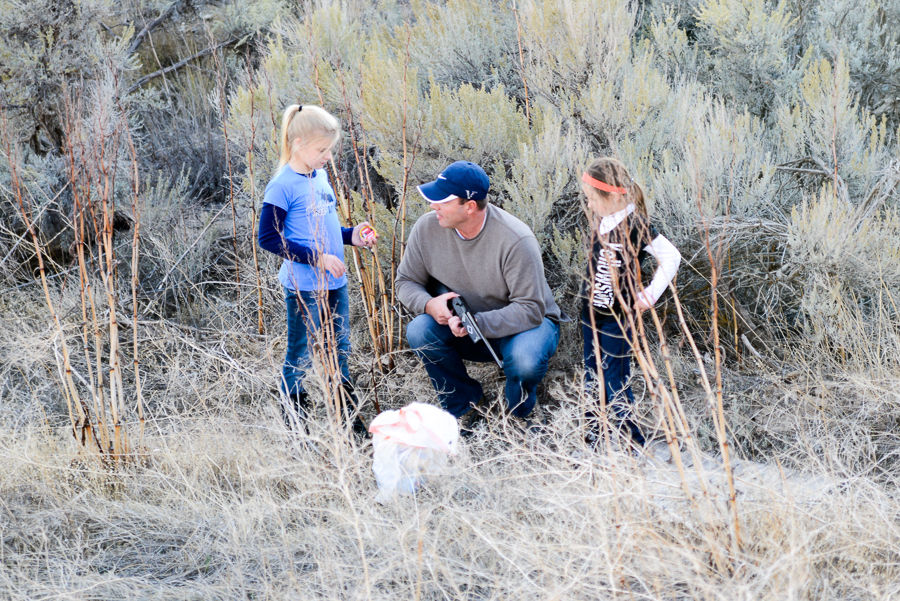 This Saturday Scott is taking Jade out to the bird refuge in her own little waders, her camera and her pellet gun to experience duck hunting first hand. They are going to go with a good friend of ours and his son.
I'll be honest, I'm nervous about it.  But Scott is also the MOST conscientious person I know and he's extremely protective of his little girls, so I'm sure she's going to come home with a big smile and some great pictures.  (And hopefully no ducks).