I have a lot of dark spots on my face.  If you have met me in person, you have likely noticed them but were kind enough to look past them.  In pictures, I tend to Photoshop them away.  (Is that vain of me to do?  At least I'm open about it and that has to count for something).  Unfortunately, I can't Photoshop them away in real life and I'm not willing to wear foundation.  People have always told me that once you start wearing it, you have a hard time going back to bare skin.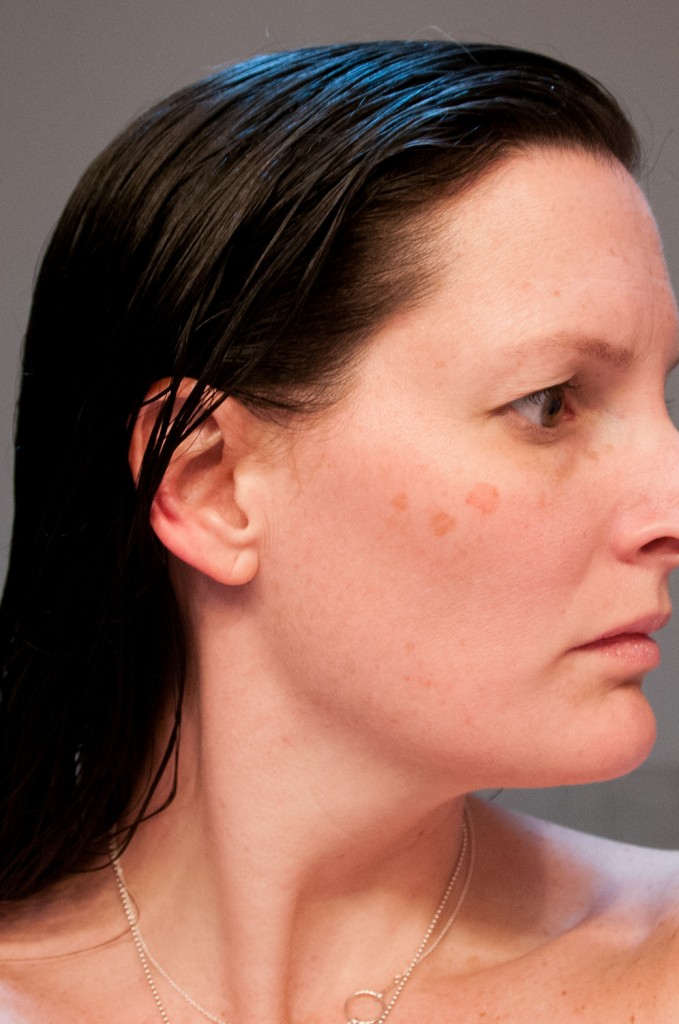 Because of my unwillingness to wear foundation, I sought help at Sephora.  I'd hoped they would be able to show me the perfect product that would conceal my spots but blend in well.  After trying 4-5 different products, the make-up artist threw up his arms and said, "Without foundation to blend, I simply cannot help you."  I pleaded and begged for some wonderful solution.  He referred me to the aestatician over in the skincare department.  She looked at my spots and declared I needed to get into the dermatologist.  She pointed at several of my spots and said that they were just sun/age spots but there was one that was different.  (In the picture it is the one closest to my eye).
This happened nearly a year ago.  But I kept putting it off.
Last Friday I finally made it in to see the doctor.  I wanted to go to one that would care about the cosmetic aspect of it and wouldn't start cutting away just for the sake of cutting.  So I went to the only young female dermatologist I could find.  (I confess, I stereotyped).
I was sitting on the examination table in my hospital gown when the doctor walked in.  First thing she said to me was "Wow, good thing you came in.  That spot on your face is pre-cancerous and we need to get rid of that.  You'll want to watch it carefully and if it comes back you need to come back in."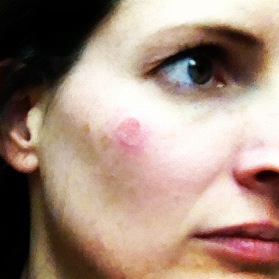 For just under a week, I've had a lovely scab on my face.  Today it came off and now I will keep my fingers crossed that it doesn't come back.
So, thank you Sephora.
And if you have any spots that look different, from your normal moles or freckles, please get in to your dermatologist.  Skin cancer is not something to mess around with, just ask some of my friends who have lost a parent to melanoma.