It has been a really long time since I've entered a photo in the weekly challenges. I think it all rolls down as part of the funk I've been in the past little while. There haven't been as many pictures taken nor many posts written. But I'm trying desperately to get my groove back.
When I saw the theme for this week, I had to participate. Ivy is my little bookworm. She reads all the time and always has 5-10 books piled on her bed. I told her I wanted to take some pictures of her reading. And my inspiration was her bed and a painting my uncle did. Little did I know but she really got into this book on the Tree of Life. After I finished snapping a few shots of her, she sat peacefully and continued to read until she got to a good stopping point.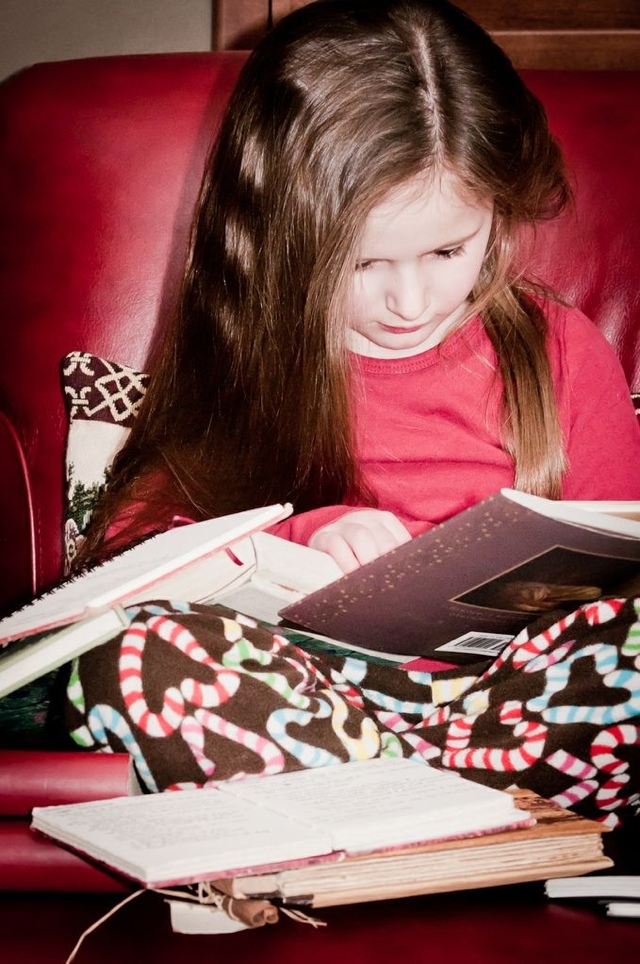 Go on over to I Heart Faces for other bookworms.