This year I get to teach Jade's class in church.  I am really excited and a touch nervous.  I've always wondered how she is in her class and now I'll get to know – first hand.  I am also very excited that this year the theme is The Book of Mormon.  Over the years I have shared my Sunday School lessons for the Old Testament and for the New Testament.  Both of which are books that have defined me and my path.  But this year, getting to teach the Book of Mormon gives me a chance to share why I am a Mormon.  It also gives me a chance to share with you my beliefs and more of my soul.
Today's lesson is an introduction to the Book of Mormon.  A why, what and how.
PS – These posts will be in lesson format with questions bolded and links to where you can read each scripture online.  I will also try my darnedest to get these lessons posted before Sunday. 🙂
Primary 4: Book of Mormon Lesson 1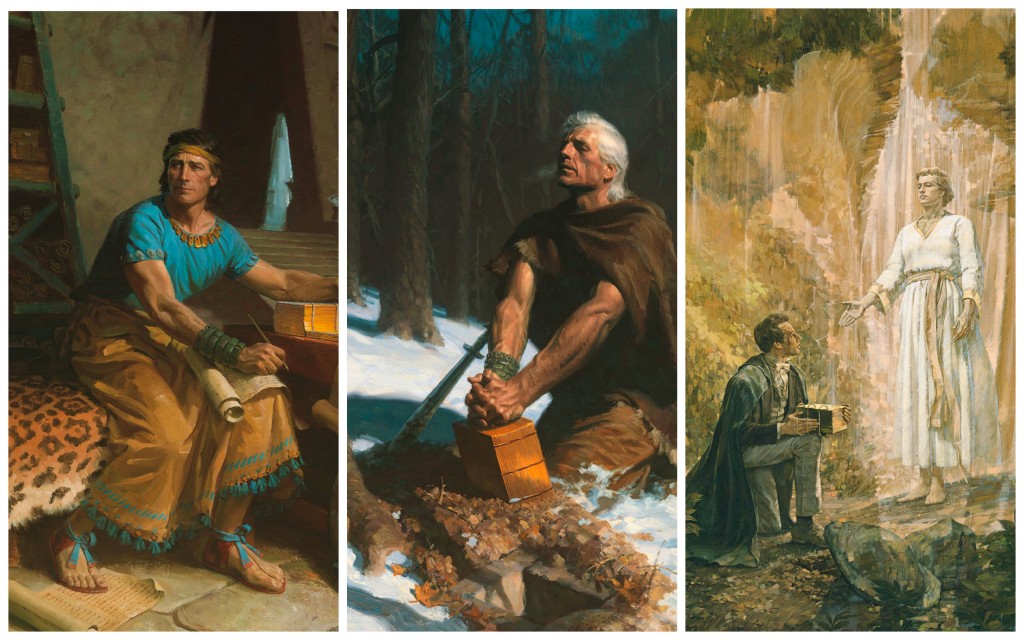 We just completed the "Holiday Season" that was filled with gifts to you and gifts from you.  I know that a lot of time and effort goes into selecting the "perfect present' for each individual in the family.  Sometimes there is a lot of work creating and designing the present that will make each person feel the very best.  Because it takes you so much time and thought to come up with this gift, you really hope that they will be as excited to receive it as you are to give it.
How do you feel when someone opens up a gift that you were really excited to give and they absolutely LOVE it?
How do you feel if they open it and do a half-hearted "thanks" and put it aside to move on to the next?
What is your Christmas morning like?  Is it a chaotic rip into every present you received or do you take turns and acknowledge each gift?
Heavenly Father has given us more amazing gifts than we could ever count.  I'd like to see what kind of list we can come up with of the gifts that Heavenly Father has given us.
President Benson once said,
"This is a gift of greater value to mankind than even the many wonderful advances we have seen in modern medicine.  It is of greater worth to mankind than the development of flight or space travel." – November Conference Report 1986
Which of the gifts we have listed do you think he is describing?
This book has influenced, changed and guided me throughout my life.  Not only has it done this for me, but it has done the same thing for millions of people.  The Book of Mormon is the most correct and important book on the earth.  Together with the Bible, we can have all of the truth available to mankind today.
The eighth article of faith reads,
We believe the Bible to be the word of God as far as it is translated correctly; we also believe the Book of Mormon to be the word of God.
So, if we have the word of God in the Bible, why do we need a second book testifying of Christ?
As we open up the Book of Mormon and turn to the Introduction, we can better understand the purpose of the book and the how and why it was brought forth when it was.
While we are reading through the introduction, let's highlight the answers to each of the following questions…
What is the purpose of the Book of Mormon?
What is the Book of Mormon?
Who wrote the Book of Mormon?
What was the most important event in the Book of Mormon?
What did Joseph Smith say about the Book of Mormon?
What three things do you need to do to know if the Book of Mormon is true?
What else do we know is true if we know the Book of Mormon is true?
By understanding the answers to these questions, we can hopefully gain an excitement for the Book of Mormon and a desire to continue reading it.
When we kneel down to pray about the truthfulness of the Book of Mormon, we can expect to each have a very different response for our answer.  It would be super easy to say that everyone that reads it will be overcome by the spirit and they will break down in tears because of the strength they will receive.  I want you to know right now that not everyone will be moved to tears.  Not everyone will be overcome with their hearts racing and the desire to shout from the rooftops.  But I can also promise you that you will feel something if you pray with desire and faith.
Once you have prayed about the Book of Mormon, you can't just say "I know it is true" and walk away.  We must continue to build and develop our testimony.
How can we learn more and understand more?
Why is just knowing it is true not enough?
In order for us to better understand the Book of Mormon, we also need to understand the role that Joseph Smith played in the Book of Mormon's revelation and translation.
Turning to the Joseph Smith history will help us with this understanding.
Let's first look and Joseph Smith 1:29-30
What was Joseph Smith doing?
How is he similar to you?
Next let's look at Joseph Smith 1:34-35, 42
What was Joseph Smith told to do?
In verses 48 and 49 we  continue to follow the actions of Joseph Smith.
What happened the next day?
Moroni called Joseph by name.  Do you think that Heavenly Father knows your name?
If something like this ever happened to you, who would be the first person you would tell?
Then when we read verses 50-52, we learn what Joseph did next.
How would you feel if this happened to you?
Then in verse 54 we see what more Joseph Smith was told to do.
Why did it take 4 years?
When Joseph Smith finally received the plates he was given a very specific warning in verse 59
I know that The Book of Mormon is the word of God.  It is a second testament of Christ that can help us gain an understanding for what the gospel and the plan that God has for us.  Through studying the gospel we can learn what sacrifices have been made for us and what promises have been made for us if we choose to follow the teachings of our Savior Jesus Christ.
Journal prompt… How do you feel about the Book of Mormon?  What can you do to be more like Joseph Smith?