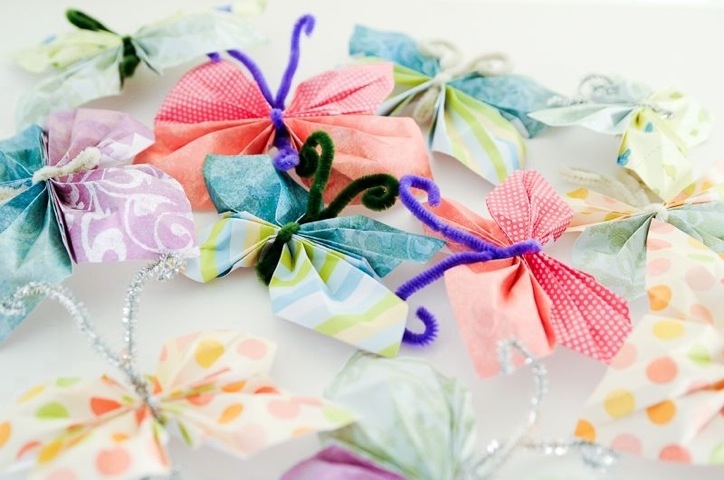 I do like working and I feel like I am a better mom when I am working. But right now, I am LOVING being home with my girls.
It has been five working days now since I was let go. We have had a great time and a productive time. And because I have a super amazing mom, I have had some special guidance on some fun crafts.
The other day we made "flying friends". I don't know if they actually fly because my girls put them on their fingers, in their hair and have decorated their rooms with them.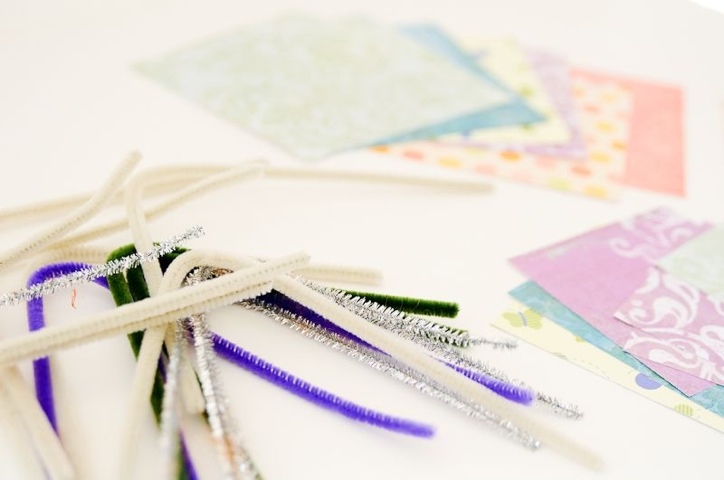 You start out with fun colored paper cut into squares. We had 3 inch and 5 inch squares.
Accordion fold them from corner to corner. (you will need two squares per butterfly).
Fold a pipe cleaner in half, pinch the middle of the two accordion squares and wrap the pipe cleaner around it. Be sure the pipe cleaner is twisted tight on both sides of the paper.
Curl the pipe cleaner tails like butterfly antenna.
Spread out the wings and pop them out just enough they stay open.