After many hours of gymnastics, it finally paid off on Saturday.
Jade has worked extremely hard.  She has learned focus.  Each day she practices discipline.  At night she wants to sleep in the splits.  During her bedtime prayers, she thanks Heavenly Father for the good day she had at gymnastics.  (She does the same on days of dance).  There have been many restless nights due to "rips" or blisters that have had the skin ripped off of them.  Over the past 5 years there have been only a handful of days where she complained about going to the gym, a few more times that she has just been too tired to go but goes anyway.  Her level of commitment has grown over the years and she loves being a gymnast.
Saturday was the Level 4 State Meet.  There were three session – she qualified for the most advanced session with her teammates.
Her first event was the vault.  The mat was harder than the girls are used to.  As each one practiced their vault, they would walk back and rub their backs in pain.  But, they all did a great job.  Jade got one of her best scores on the vault.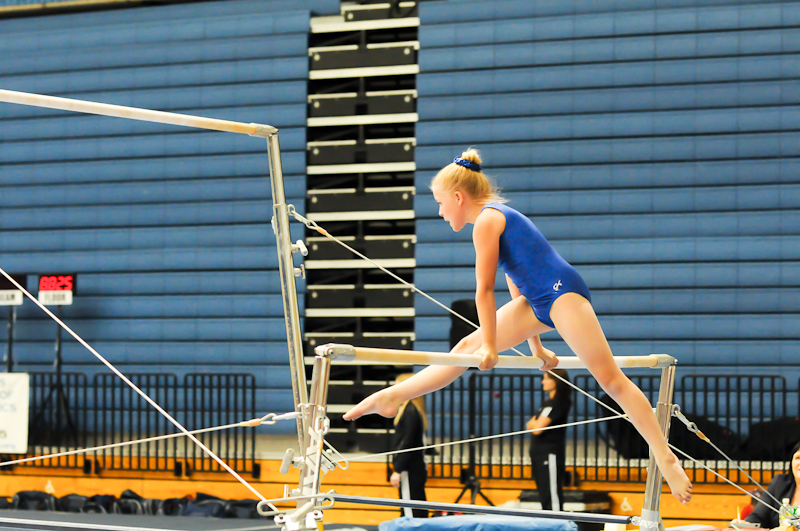 After that was the uneven bar – typically one of her best events.  Instead, it was the only event she didn't score well or place in.  After the meet, my mom asked her if there was a point in the meet that she felt like she was doing the best that she had done.  Strangely – the moment she felt the very best was during the bars.  And she was so excited that her coach told her that she had done "Awesome".  Guess she was as confused by her low score as the rest of us were.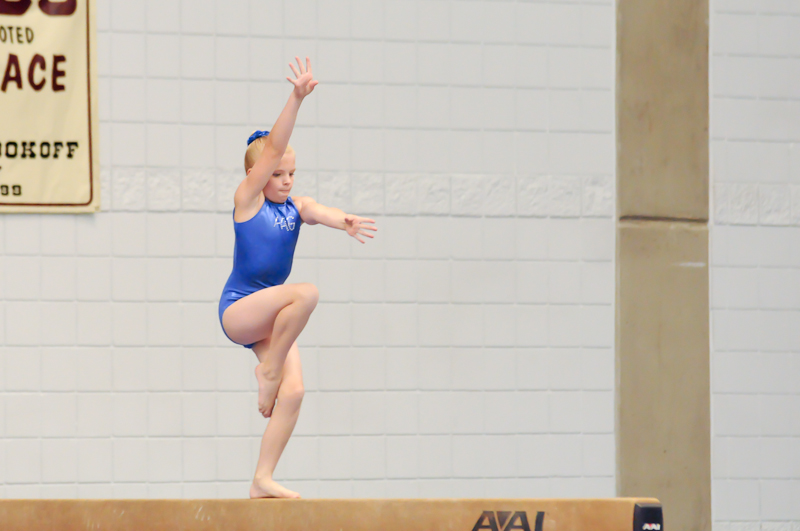 Third event – balance beam.  She looked so solid on her warm up – which doesn't necessarily mean she'll be solid during her turn.  But, wow, she nailed it.  9.625 – her best score on the beam EVER.  But do you think she knew her score?  Or that she would place at all?  She didn't have a clue.  When they were announcing the awards, she just sat not expecting to place at all.  Then when they were down to the 3rd place, she started to look a little disappointed – like she hadn't placed.  Then when they announced her name as 1st place, she went to second and had to be corrected.  She was grinning from ear to ear with excitement.
Finally on floor she was doing fantastic and messed up on her tumbling run and didn't make a perfectly straight line and it messed her up.  So she ended up in 5th place.
All in all, she ended the meet with a 5th place overall and forever has the bragging rights of being a "State Champion" on beam.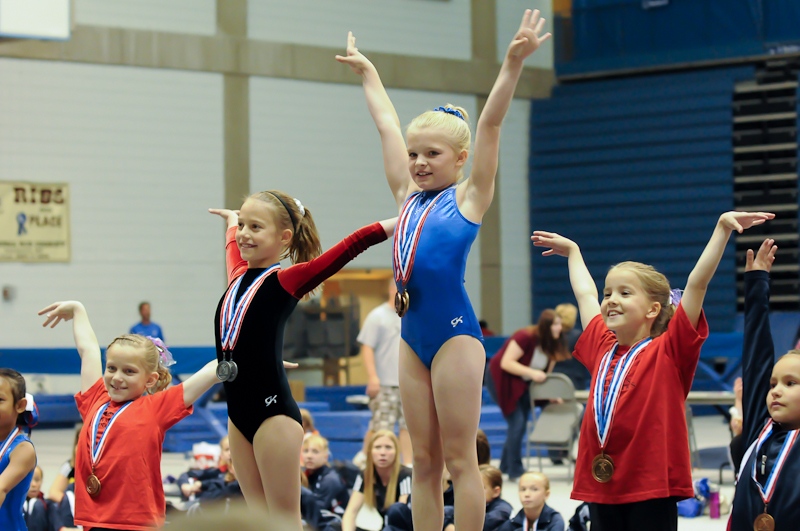 We're now into the long 10 1/2 hours a week of gymnastics workouts.  It will be interesting to see how she ends up embracing it.
*** Winning isn't everything, I do know that.  But, it definitely helps to receive recognition or reward for consistent hard work and dedication.  Sometimes we won't get that reward, but it is wonderful when we do.