A couple of weeks ago I posted about my girls and their fascination with bugs.  Somehow that fascination continues and it is an area that is creating a wonderful bond between them.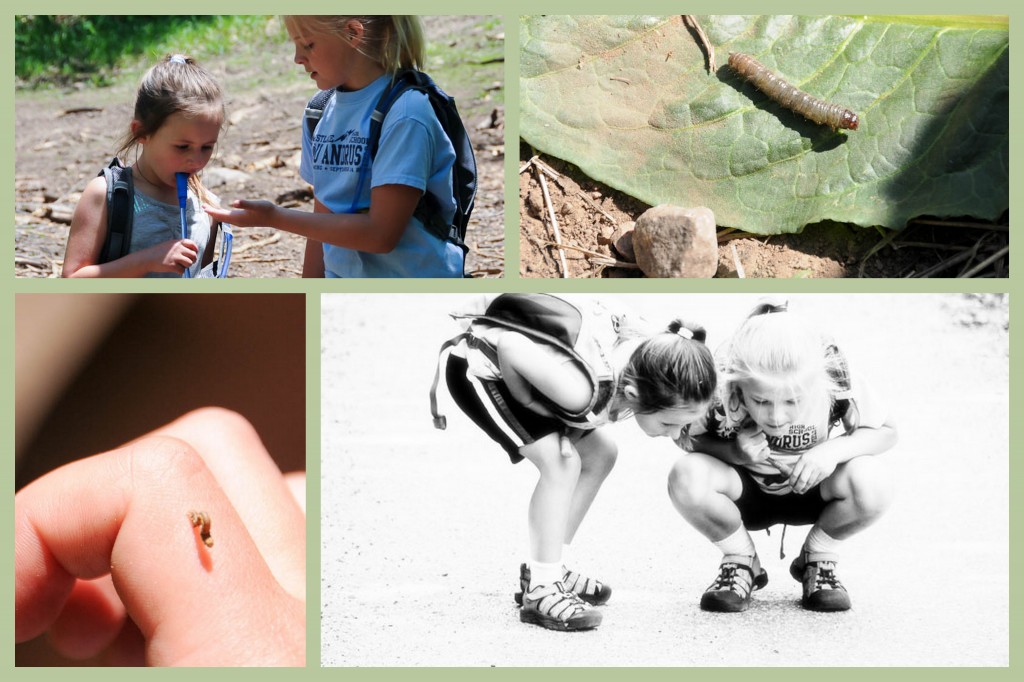 As you know, Scott and I are both super busy with work right now.  Scott has had to go out of town three times for five days at a time and one of the trips was at the same time as one of my trips.  Because of all of the work we are both doing, we aren't getting in as much summer play as we would like.  So each Saturday we are making a huge effort to do something fun and as a family.
This past Saturday we went on a familiar family hike up to Stewart Falls.  Familiar yet it was full of firsts.
It was the first time in 12 years that my dad was able to make the hike.  (Professional football and high school drivers ed did some serious damage to his knees, feet and back).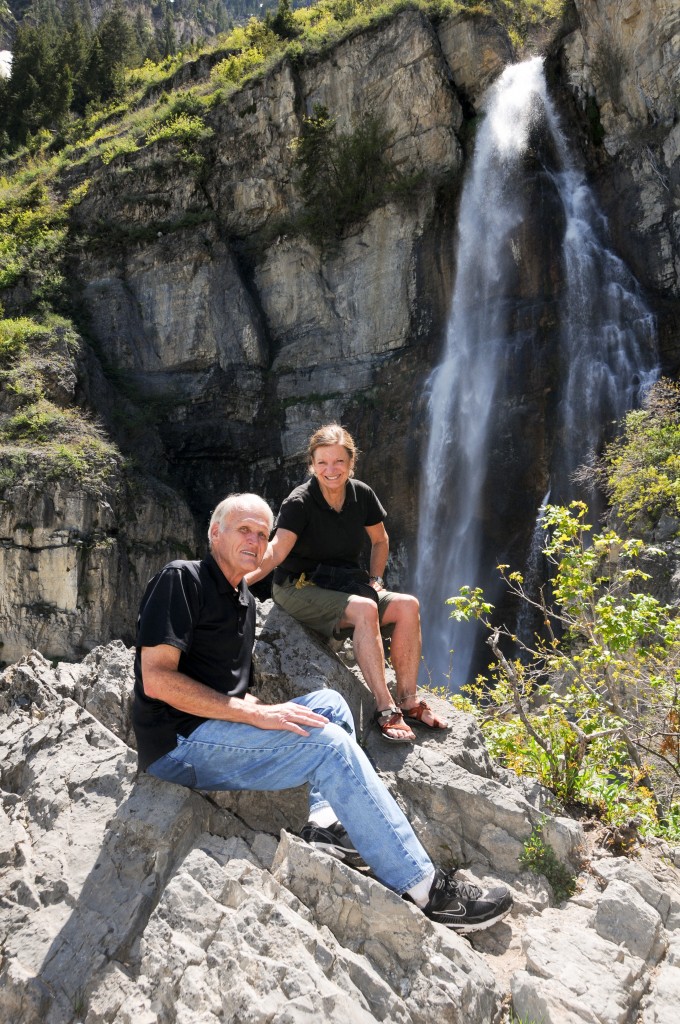 This was the first time ever that we have hiked it in June and had snow covering the trail, the river and as was as high as the top of the first fall.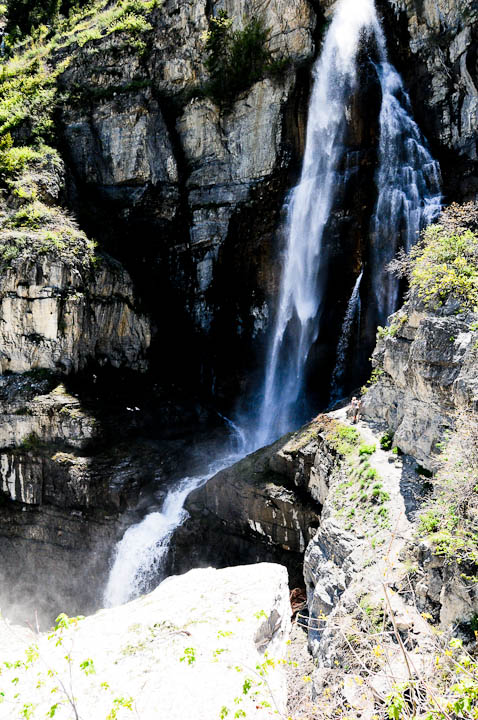 And strangely, it was the first time we have ever gotten lost.  We thought about taking some short cuts which didn't really work out well for us at all.  I guess there is a reason they say to stay on trails especially when hiking with little ones.  We climbed through bushes and we held branches so that each could get down the mountain without injury.  Eventually we ended up back tracking and decided to follow the trail the rest of the way to the falls.
But, my favorite part of the hike had nothing to do with firsts.  My favorite part was watching my two girls hold hands while they made their way down the mountain.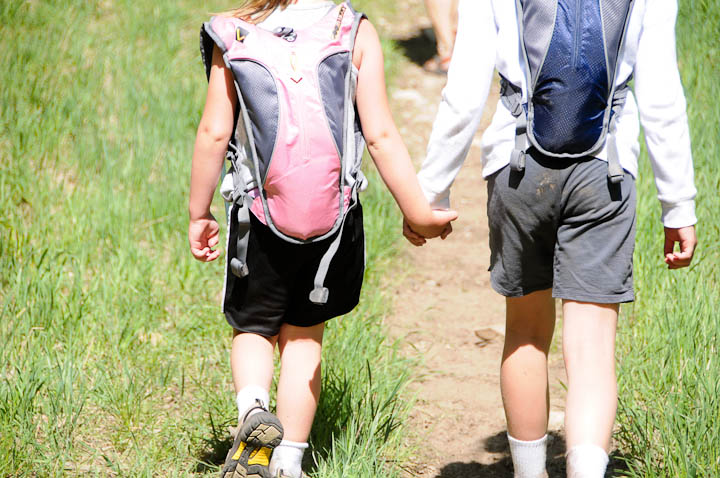 I don't like that Scott and I are both so busy.  It is challenging that we are both so busy at the same time.  But we are so grateful that we both have jobs full of opportunity.  For now, it just means we have to make even more effort have fun when we are available.  Hopefully they will look back on this summer as a fun summer and not as a summer where mom and dad had to work so much.
*** it has been a while since I linked to Lolli and Cecily's PSF/GMYBS but it is time. 🙂