I'm so tired but I wanted to post some pictures from my first night in Dallas.  It is crazy that with as much as I have traveled in my lifetime, I have never been out of the airport in Dallas.
My first impression flying in was "Holy cow there are a LOT of big beautiful homes".  My thought while taking a cab into the city was that it looked pretty trashy and I wasn't very excited.
Then my co-workers and I left the hotel to see the JFK shooting site.  While walking around through the historical district, I fell in love with Dallas.  Sure, it is just a sampling of this great big city, but it impressed me.
As we were walking away from the hotel we passed the "Heart Attack Grill" which is so funny because there was a story about them just the other morning on the radio.  They give you a hospital gown to wear while you eat and the waitresses are dressed as nurses.  Hilarious.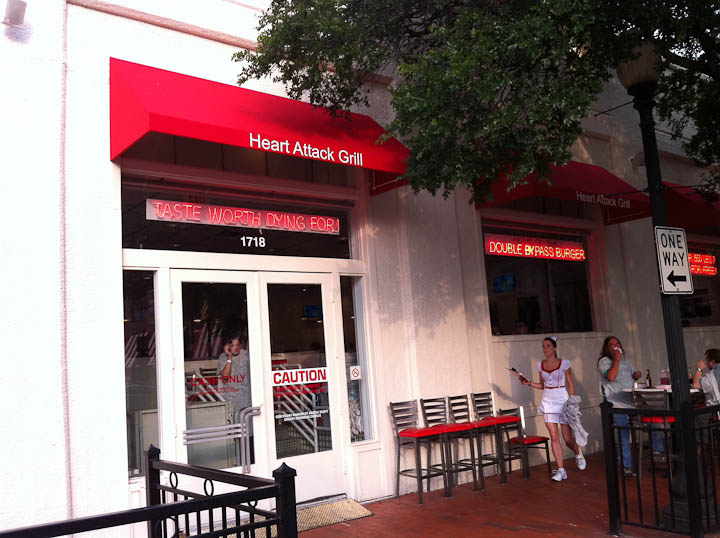 Then we made it to the site where JFK was shot.  While we were there a funny old man wearing a Dallas t-shirt asked us if it was our first time being there.  He then told us he works at the museum and that he was waiting for his wife to pick him up but he'd be happy to give us a quick tour.  He was incredibly knowledgable and very sweet.  As he told us the stories and the secrets of the shooting, he told us he'd had back surgery and was just going back to work tomorrow and that giving us the tour was great practice for him.  Then we gathered more listeners and he mentioned we could tip him if we wanted.  He took us to the spot that many believe is where the real shooter was standing.  We all took pictures with him in the "spot" – of course my picture is blurry.  Then he told us he normally charges $8 per person but we can tip him if we want.  He wrapped up the story asking us who we think killed JFK.  A 19 year old boy and his 21 year old brother thought Johnson, the woman with them (not their mom) thought it was the mafia.  Our friend "Sherman" told us all about his theory.  He also mentioned that of the 400+ people to bear testimony about the shooting, nearly all died of suspicious accidental deaths.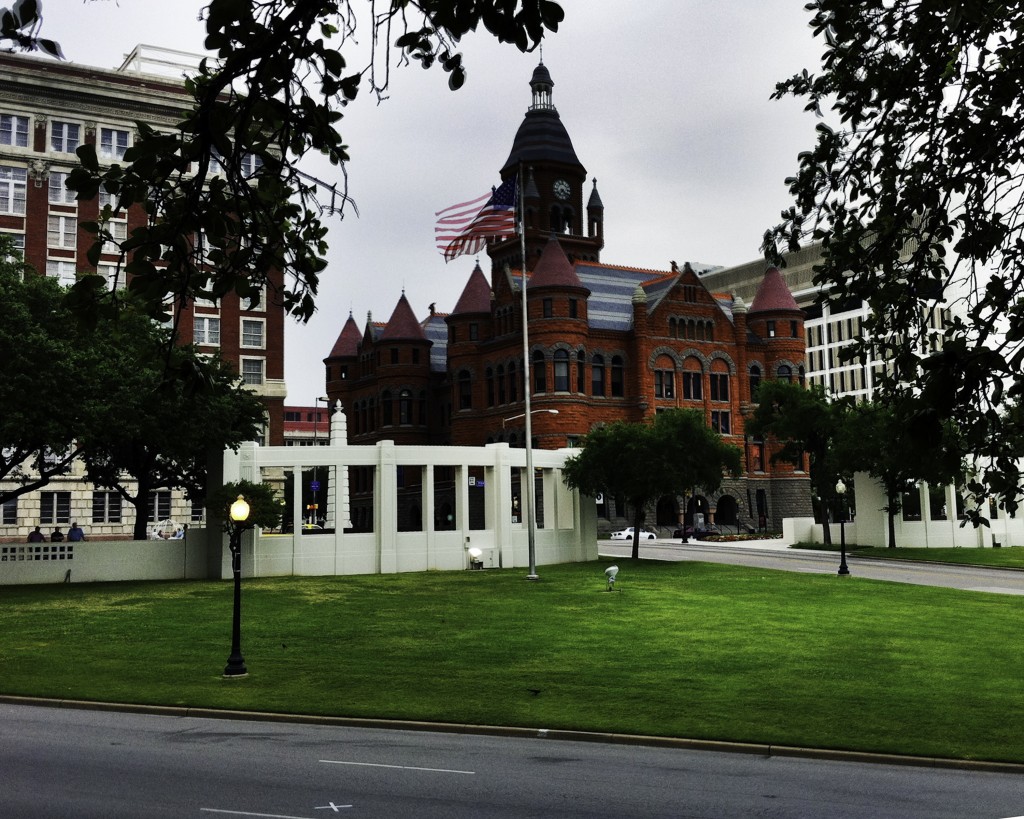 At the bottom of the picture, you can see the X on the road.  That is the spot of the second shot.
We ended the night eating at a yummy Mexican place.  And called it a night.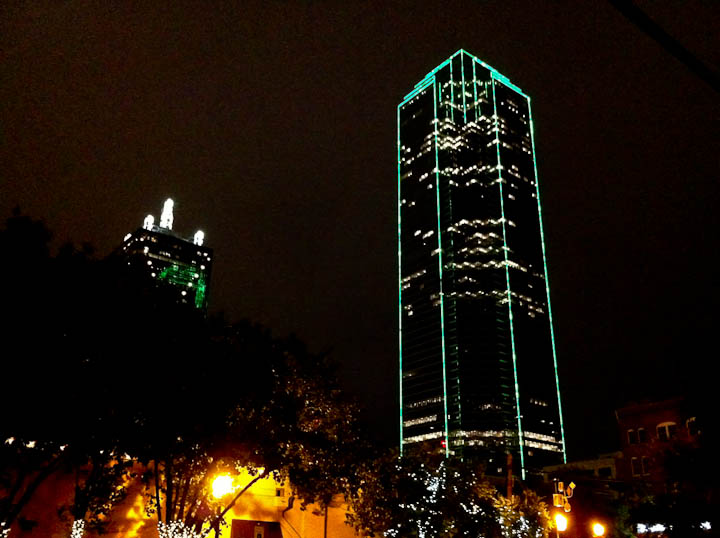 Now if only TGIF's would close so that their "concert on the patio" could end, I would slip off into a peaceful slumber.