Today my parents took the girls to the BYU Museum of Art to see the amazing Carl Bloch exhibit.  I am so sad that I couldn't join them.
Here are a few of the absolutely stunning, breath-taking and inspiring paintings they got to see….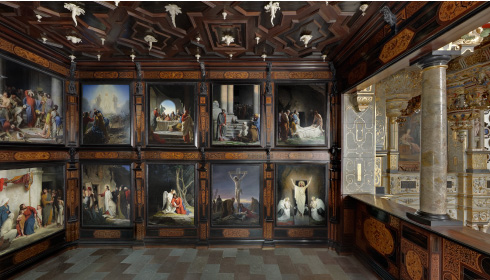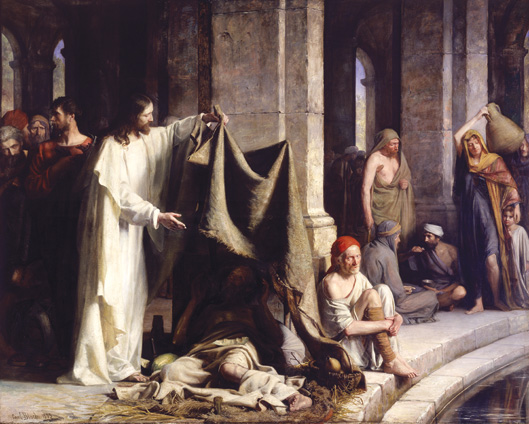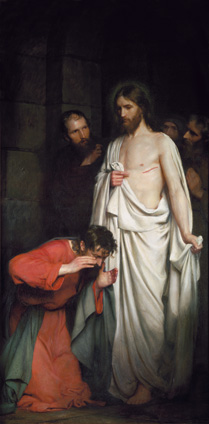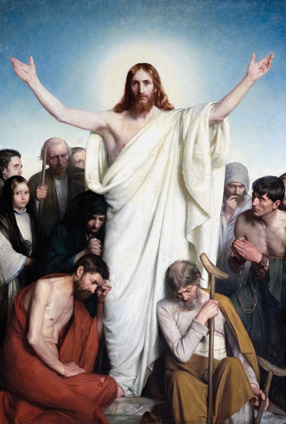 What an amazing experience.  This is the first time all of these works have been viewed together.  And for most of the pieces, it is the first time they have been out of Denmark.  Sadly, the exhibit closes on Saturday.
In the LDS church, we often use Carl Bloch paintings in the temples, the chapels, during our lessons and on our own walls.  Although Carl Bloch was not a Mormon, he was Lutheran, he portrayed Jesus Christ and His followers in a way that Mormon's relate to and are drawn to.  Far too often, Christ is depicted as a thin and weak looking man.  He was a carpenter – there was nothing "weak" about him.  Carl Bloch made him strong and healthy.  He also did an amazing job of showing His compassion and love in every single painting.  When I think of Christ, I think of Him the way Carl Bloch has represented Him.
This exhibit is truly a miracle to have here in the states.  It took the curator of the museum 9 years of discussions, begging and pleading to get the to loan them to BYU.
There is an excellent broadcast about Carl Bloch and all that BYU went through in order to present this amazing exhibit.  President Monson said, "When I view the paintings, I feel much of what I see with my eyes, the Spirit of Jesus Christ and His Ministry comes alive."  I echo that statement.
I am jealous my family got the pleasure of seeing all of these paintings in person.  The emotion these paintings bring to the surface is intense, humbling and beautiful.  I guess I will have to continue to view them online, in print and maybe one day in Denmark.
What art speaks to you?  How would you describe the feeling?