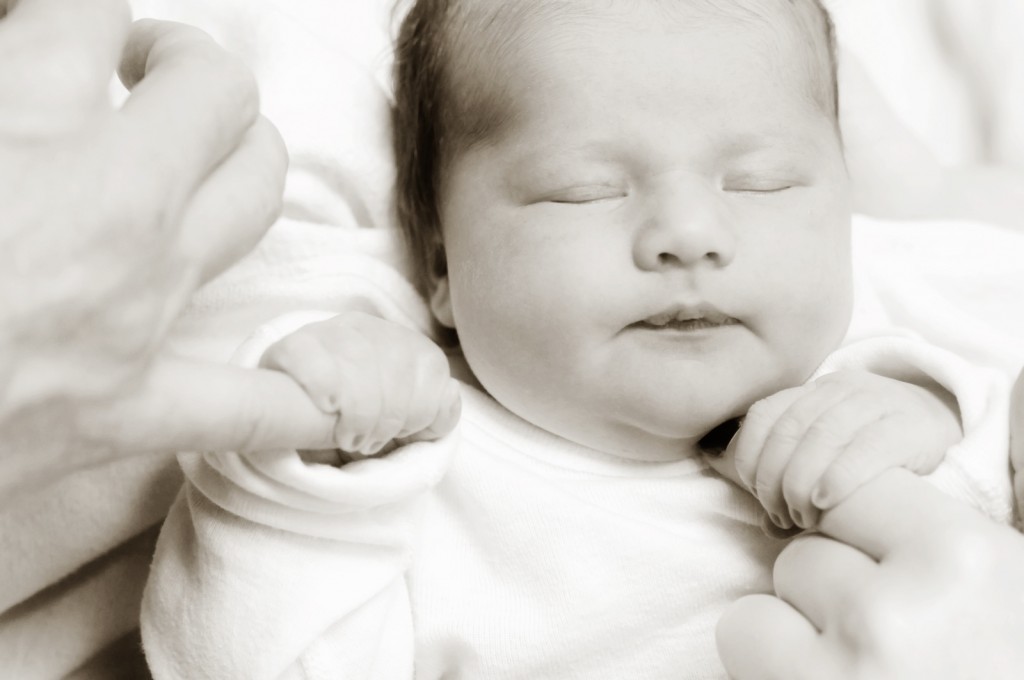 This week at "I Heart Faces" they are focusing on the "soft and sweet".  I immediately thought about this picture.  The sweetness of the relationship represented and the softness of a brand new baby.
I took this picture the day after she was born and was still in the hospital.  She wasn't enjoying the photo shoot very much but settled right in when she held both her mom's and dad's finger.  I loved seeing how a brand new baby finds safety and peace in her parents.  I hope that my girls will always remember that they can find that very same peace in me and Scott throughout their lives. More importantly, I hope that they will always know that they can find peace by having a close relationship with their Father in Heaven.
Jump on over and see some other soft and sweet entries.