If you have BYU-TV, check out the documentary on my uncle…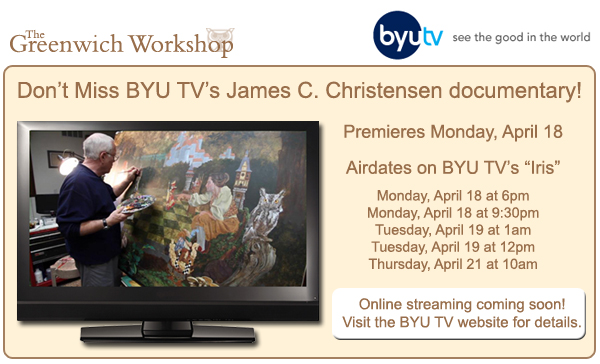 James Christensen's BYU TV Documentary 

 

James C. Christensen is the subject of a new documentary by Barry McLerran and Rick Sout that will premiere on April 18 at 6pm on BYU-TV. The hour-long documentary explores his life, family, artistic inspirations, and his prolific career from his early musical talents to his life as a fine artist and professor. Collectors of Christensen will recognize many of their limited edition prints up to, and including, the artist at work on the 2011 release "The Chess Match". 

View James Christensen's entire library of works from Greenwich Workshop, as well as some extremely rare paintings and etchings at http://www.hiddenridgegallery.com/store/james-christensen.html.