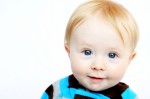 Who is thy Neighbor?
Gospel Doctrine Lesson 14 – April 10, 2011
The disciples ask Jesus an interesting question. They ask him "Who is the greatest in the kingdom of heaven?"
Why do you think they were interested in the answer to that question?
How do we get caught up in that concern?
[…]