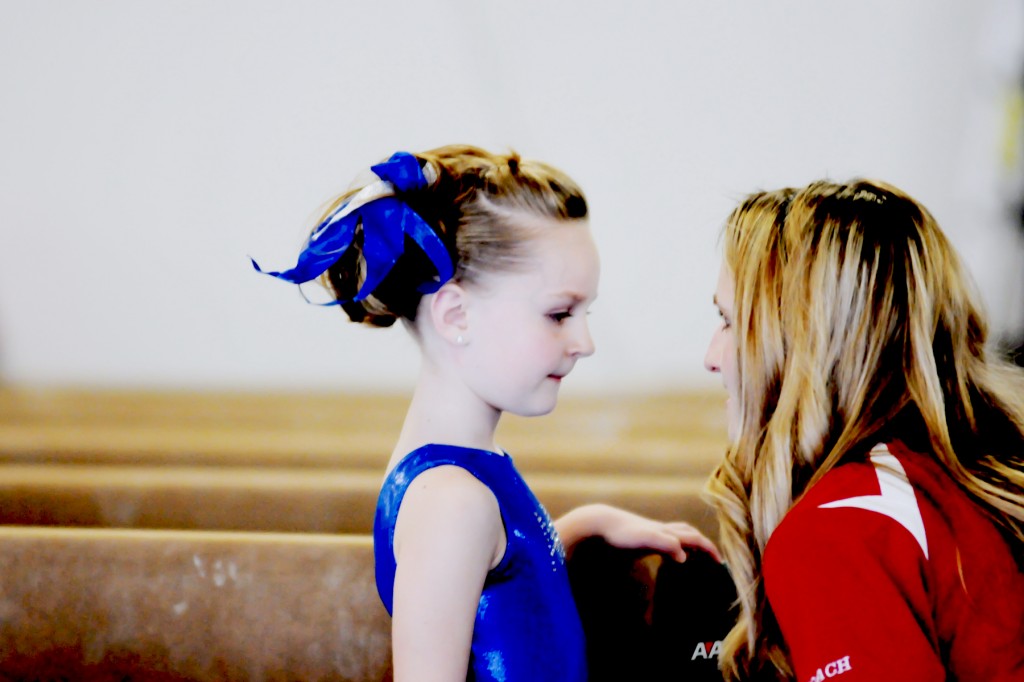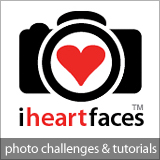 This month has not been filled with loads of family pictures, but I've taken over 2000 images.  I decided that this month I needed to pick a picture that wasn't of one of my two girls.  Instead, I decided to pick this very sweet picture.  This adorable little girl is in gymnastics with Jade and she is being counseled by her coach before getting on the beam.  I love the concentration and the slight smile while this little girl thinks through her routine and is reminded of some of the skills she needs to focus on more.
I am such a huge fan of the discipline and focus that is gained at a very early age by being actively involved in something more than playing with friends, watching TV or playing video games.  Especially when you have a child that may be a bit more on the scattered side.  My firm belief is that you need to find activities that your child loves and let them jump into them as much as feasibly possible with your given situation.  For some that may be a community class or a small neighborhood program.  Yet others may be able to attend camps and clinics all over the country.  Some may even have to juggle multiple talents with their every day requirements. If they are developing their talent(s), they will learn how to organize and structure their lives to accomplish the things they need to do in order to spend more time doing the activities they love to do.  It won't guarantee straight A's in school, but it will encourage a well rounded, focused, happy and strong child.
Friends of ours make huge sacrifices to have their children in one musical activity and one physical activity from the time they are 5.  In my mind, that is a really awesome approach to take.
This photo is for I Heart Faces.  Join in with your favorite photo from March!