I had never thought of the idea but was excited when our friends invited us to a glow in the dark party.
This is a great product, I like that it comes in a blister pack and does not need refrigeration.
Order levitra canada
. You can buy branded and generic medicines.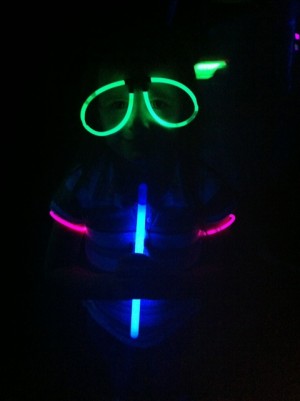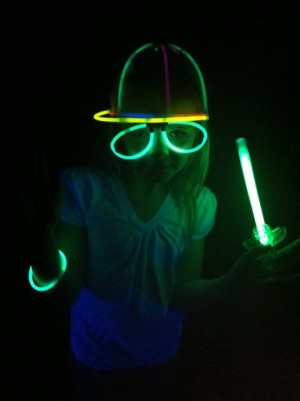 Scott was going to go get glow in the dark fabric pens but sadly he ran put of time. Instead we all wore white shirts to get the most put of the 4 4 foot black lights they had rented.
Angela spent a fortune on glow sticks, glow hats, glow wands/swords, bracelets and balls. She researched the colors to use and the foods to eat. Sadly her research proved wrong- the sprite bubbles didn't glow and the neon green decorations didn't present as well as she had hoped. But the glow sticks in the white balloons was very fun and the glow in the dark tape on the volleyball worked well.
Sadly, I forgot my camera so I only have phone pictures to share. (I did use Angela's camera but couldn't upload them to my phone. (If only I had one of those really cool air cards I saw while at WPPI I could transfer pics to my phone in a flash. Oh right, I still forgot my camera so I would have forgotten my card too)).
Anyway, if you want to host a really fun party then here's your answer. Lots of black lights, glow sticks and adults playing volleyball in the dark. Great fun and only a few injuries from kids getting hit on the head with the ball.