Growing up in Utah always meant winters full of snow, wind and freezing cold temperatures.  When I moved to Kiev Ukraine, I learned what it really meant to be cold.  It was farther north, right on a major river and I had to wear a skirt – all the time.   Living in Kentucky brought a completely different winter than I was used to.  Church, school, work all would shut down because of the ice storms that would create a beautiful, yet dangerous sheet of ice.  And then there was Michigan.  Holy cow that was cold.  The humidity, the snow, the wind, the ice – brutal.  After all of that, I've returned to my roots and get to enjoy the "mild" winters of powdery snow and the occasional single digit temperatures.
Winter means to me…
Days that are too short.
Adorable little girls bundled up with bright colors and fur.
Extra blankets when I'm watching TV, cuddling with the girls (or Scott), working on my laptop and just about any other excuse to curl up with a blanket.
Hot chocolate made with marshmallows and whipped cream.
Wearing my boots and bulky sweaters.
Gaining just enough weight that I have to do a real serious diet before swimsuit season comes back around.
And the one that always gets me some of my favorite pictures…
Snow ball fights between Scott and Jade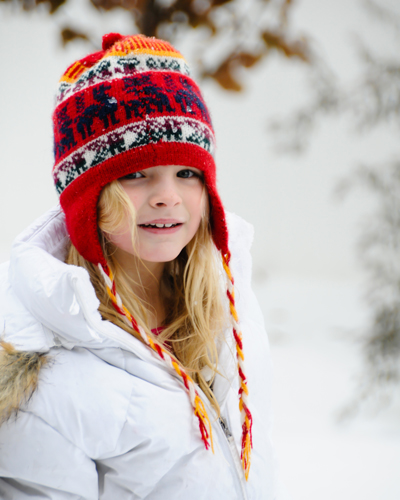 There are more photos that just might make you a winter lover over at I heart faces.
***What do you love about Winter?