It was my second semester of my freshman year.  I walked into my Tuesday and Thursday Speech class.  It was a general education class with a student teacher and I wasn't all that excited for the class.  I found a seat on the second to the last row in the middle of the room.  Little did I know that the girl with the curly black hair sitting to my left on the back row would one day become my best friend.  By the second week, I was sitting on the back row and the two of us were giggling and chatting through much of class.  Soon we were eating lunch together with the girls.  Vanessa, Melissa, Alisa and Erin all welcomed our new friend.
Over the years, Mel has always been there for me.  Even when our lives took us in different directions, I always knew I could count on her friendship.
Today is her birthday and it is also marks 20 years of our friendship.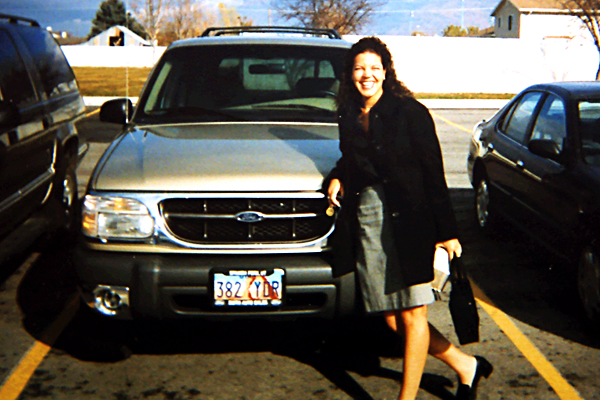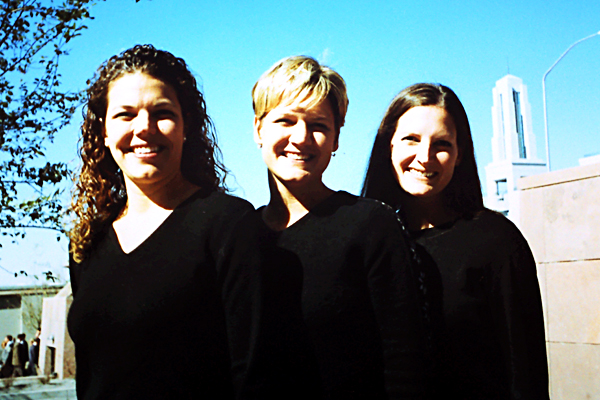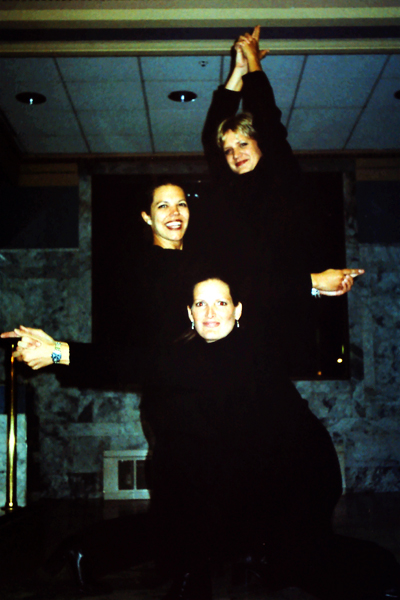 Over the years we've been through lots of boyfriends, a mission, graduation, 4 states, too many jobs to count, anxiety attacks while learning to SCUBA dive, a cruise, a wedding, a painful engagement, 2 kids, some tears, and many many years full of talking and laughing.
One day, 13 years ago, Mel and I wanted to make Spinach Artichoke dip.  Today, with all of the food blogs, that would have been an easy search.  Back then, we'd looked at the couple of cooking websites (like William-Sonoma and cooking.com).  They didn't have anything that we liked so we headed to Barnes and Noble.  We went through dozens of cookbooks looking through all of the ingredients in each recipe.  Finally we found it.  Both of us still use this recipe.  Sometimes Melissa will add a little kick to it, but I still stick to the recipe.  (Melissa wrote it down on a piece of paper from my Franklin-Planner that I still have).
2 T butter
½ onion, chopped
1 clove garlic
1 can artichoke hearts, drained and chopped
1 small pkg frozen chopped spinach, thawed
1 8 oz cream cheese
½- ¾ pint sour cream
2 shakes WHITE Worcestershire Sauce
½ tsp white pepper
2 c parmesan cheese, shredded
Sauté onions in butter, add garlic when onions are almost clear. Once clear add artichoke hearts to sauté pan. Mix in spinach. Continue heating until warmed through out. Add cream cheese, stir in until melted. Add sour cream until desired consistency. Season with Worcestershire sauce and pepper. Stir in 1 c parmesan cheese.
While it is cooking on the stove, put wonton wraps in mini muffin tins. You'll have to be careful, because it is very easy to put a fingernail through the very thin wraps. Then fill the shells with a little less than a tablespoon of the dip. Sprinkle remaining parmesan cheese on each cup.
Bake at 350 for 8 minutes. Watch them so that they don't burn.
Melissa, here's to another 20 years of friendship.  Can't wait to see everything else we get to go through.  I love you and thank you for all that you do.  Happy Birthday!

and Lolli