I was shopping at Costco today, and guess what I saw …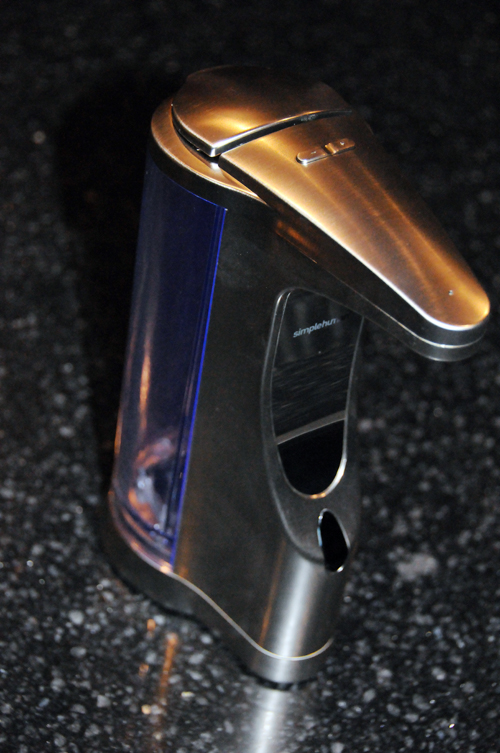 A while back I was given the opportunity to review a couple of products for Simplehuman.  I loved going through their webpage and came up with a list of several things that I wanted.  When I replied with a couple that I had narrowed my list down to, I fully expected them to send me just one.  Instead they sent me two very cool products.
The first one was a Sensor Soap Pump.  It is sleek and beautiful.  I can put my own soap in it and I don't have to drip water all over it while I get soap to wash my hands.  The one unfortunate thing about the sensor pump is really more with the time of year.  We keep our house fairly cold when we aren't home and my soap sits near a window in the kitchen.  The cold makes my soap very thick and it struggles to come out of the pump.  When it isn't cold, it comes out great.  It disperses enough to lather your hands but not so much that you go through your soap quickly.
Wanna know something else cool about this pump?  Costco has it!  You know something is awesome if Costco carries it.
The other item I received was the mini retro round step can. This one is not at Costco but it is still very fun.  My first impression of it was that it was very cute.  It has a sturdy hinge and felt very solid.  I love that there is a removable can inside so that it is easier to clean.  The one downside?  It is really pretty small.  It is great in a bathroom that doesn't get used a lot or in a playroom.  It is also challenging for puppies to get into, and that is a great feature!  Plus it comes in several very fun colors.  I, however will always go with red, black or silver.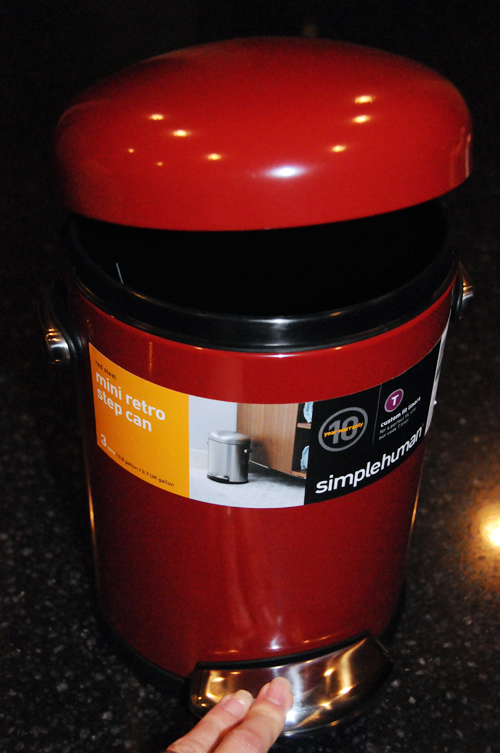 Other items that I'd love to have in my house?
The X-Frame Laundry Hamper
The Cabinet Organizers
The Tension Shower Caddy
Check out their website www.simplehuman.com for some fun Christmas gift ideas.
*** Simplehuman sent me both of these products free of charge for review purposes.