Jade thrives on a super busy schedule.  She goes to the gym twice a week for nearly 3 hours.  And she's at the studio twice a week for another 3 hours a day.  One day a week she has off.  She does homework when she gets home from the gym or the studio.  And on her day off we try and do something fun and she does the rest of her homework.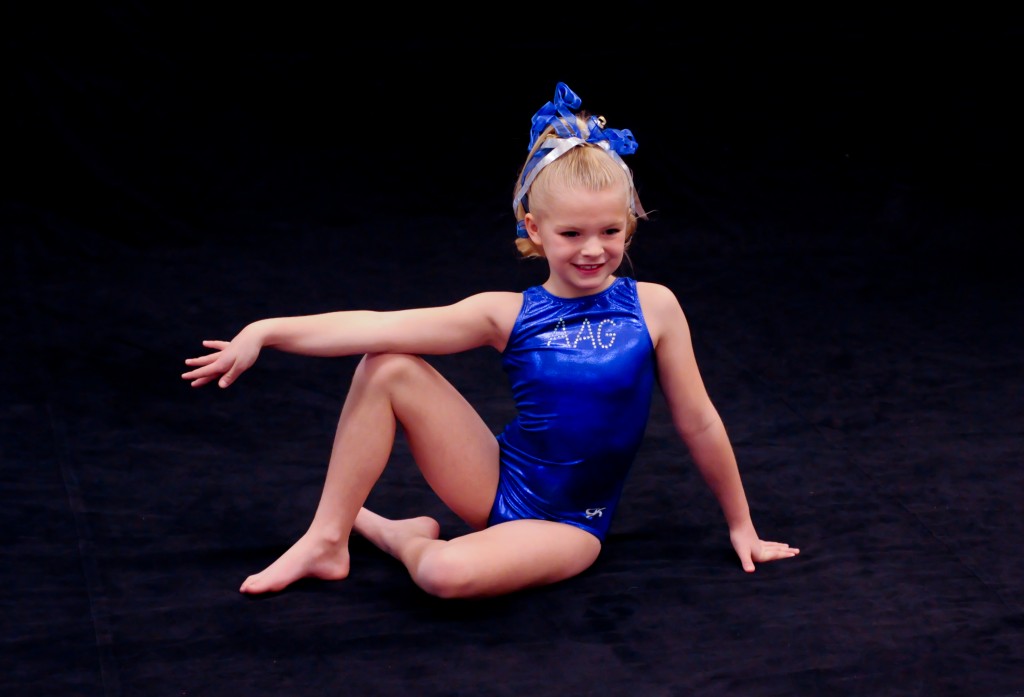 I think that being really busy is great for a lot of reasons, from health to social to developmental.  Of course I wish Jade had a friend or some friends in the neighborhood that she could play with, but she doesn't.  If she had friends I'd encourage her to give up something or not do quite as much of one thing or another.  But the fact of the matter is that when she isn't at dance or the gym, she mostly wants to play video games or watch movies.  (She is an absolute movie buff and will one day be a great movie critic).
Will she be a collegiate gymnast? Not likely.  Do I see her dancing throughout her life? Absolutely.  Will she be a professional? Doubtful.
She's talented.  She's smart.  She needs dance for the teamwork, social skills and grace.  Gymnastics gives her focus and discipline – plus some killer moves.  I hope that she'll take all of those lessons with her no matter what she chooses to do.  And whenever she tells me she wants to quit, dance or gymnastics, I'll let her and love her for making the decision on her own.
What did you do when you weren't in school?  What are your kids doing after school?