When I read about the theme for this week, I immediately knew which picture I had to use.  I Heart Faces said "We have had several B&W themes in the past, but this one will be a bit different. In this portrait photo challenge, we are looking to see how you incorporate an interesting scenic background into your entry.
Your entry must also have a human face in it somewhere, BUT the face does not have to be clearly showing…it can even be the back of the person's head that is showing. Please focus more on showing off beautiful scenery in your photo entry than on the actual face this week."
The photo I have chosen is from the Mirabell Gardens in Austria.  Jade was running from us and we decided to let her run.  And so she ran back and forth several times.  I will forever love this picture, even though I took it before I knew how to shoot in anything but Auto.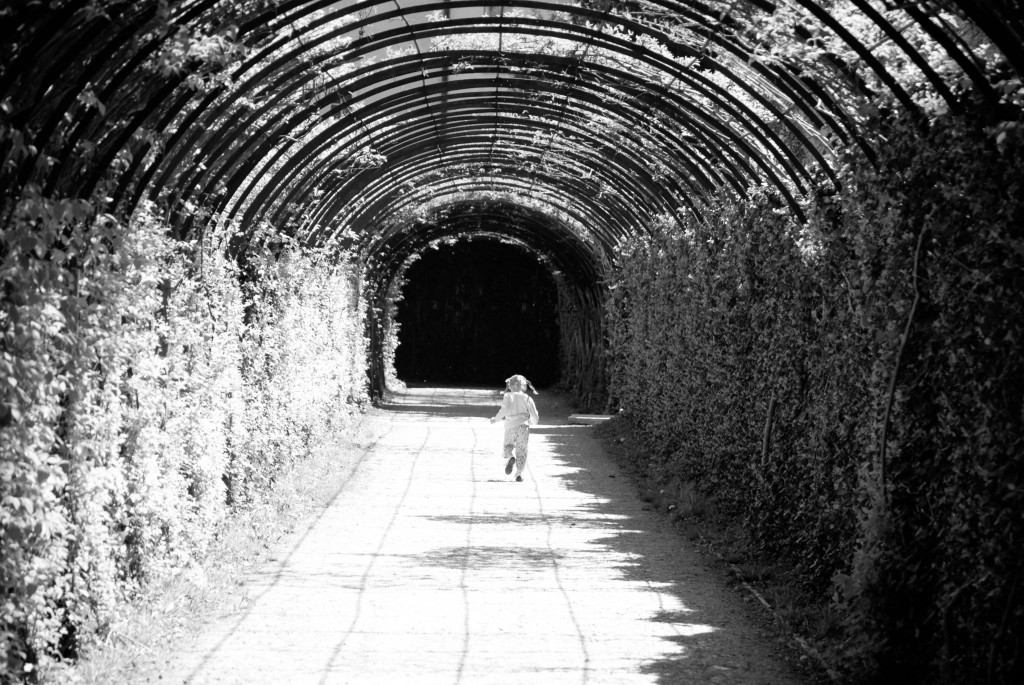 Check out other scenic black and whites at I Heart Faces.