I absolutely LOVE Halloween.  I don't love the scary part of Halloween.  I love the cute ghosts and witches part of Halloween.  Right, I know witches and ghosts aren't supposed to be cute, but I like to think of them as friends – so therefore they are cute.  Plus you can decorate with really cute witches and adorable ghosts and have a Halloween festival.
My mom prefers to decorate with the creepy crawly and scary parts of Halloween.  She has spiders and rats and bats hanging all over her house.
As I child, I remember setting aside a special night to decorate the house for Halloween.  Back then it meant setting out a few crafts we had done with our Grandma and a few special decorations my mom had purchased.  Then we'd pull open the drapes and tape Halloween characters on each of the windows.  We'd fight over who got to arrange the paper skeleton and then we'd hang it together.
Each year before we'd head out in our costumes, mom would take our pictures and we'd be on our way.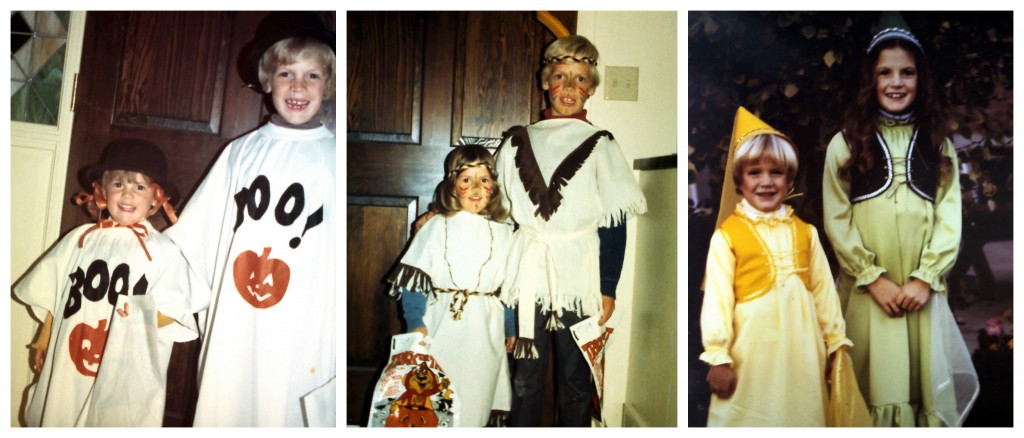 I've decided to recreate that tradition with my girls too.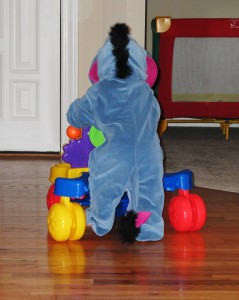 2003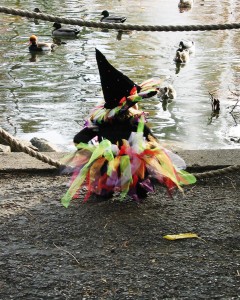 2004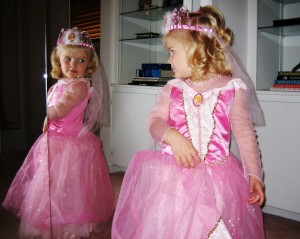 2005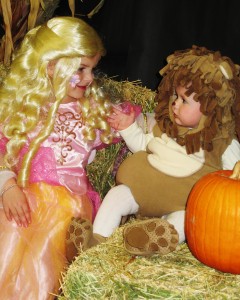 2006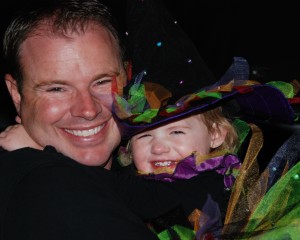 2007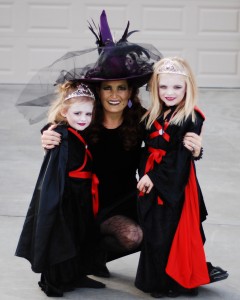 2008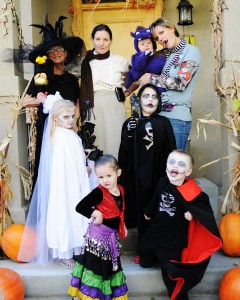 2009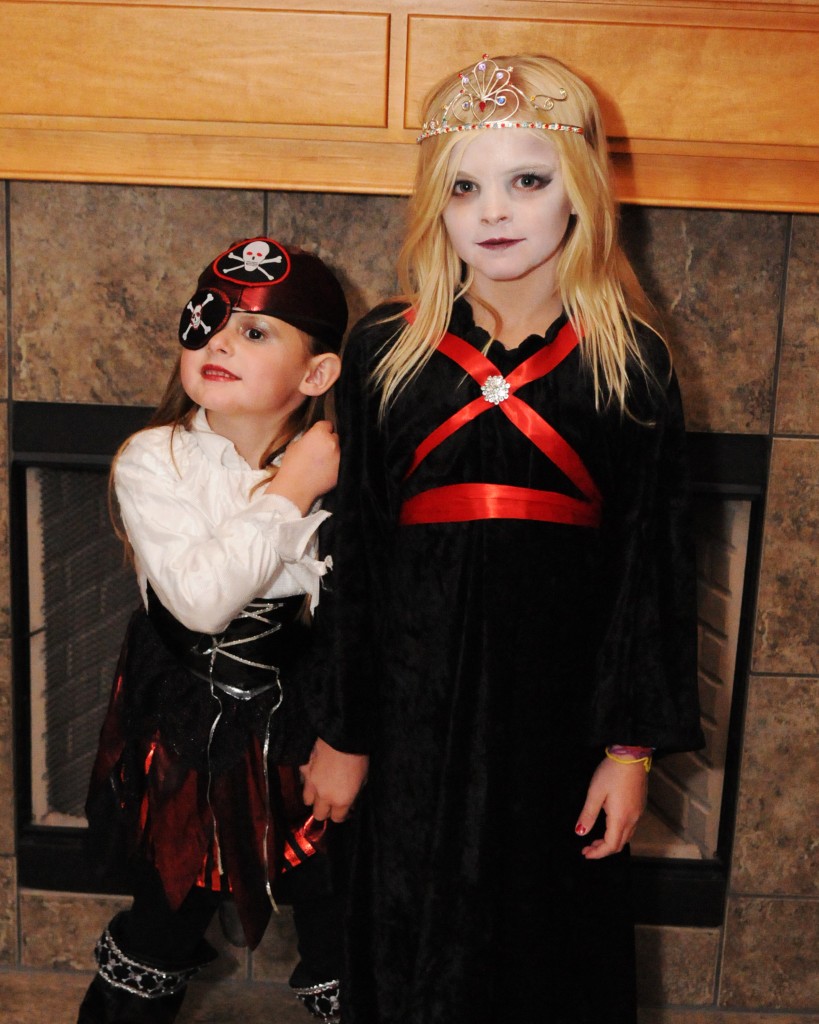 This year – (Yes, Jade is re-using her costume from 2 years ago, and I didn't argue about it).
There are many memories of past Halloweens over at the SITS Girls Halloween Party.  Also, while you are at it check out Angry Julie's Wordless Wednesdays and Dumb Mom's Wordful Wednesdays.