One of the really cool things that I got to do while I was at BogHer10 was get filmed for Yahoo Shine.  They had a whole set built, lights, cameras, a make-up artist and we were miked.  Then they edited them and are publishing them on their site.  Mine will go live at the beginning of next week, but for now, you can find it right here.
My sweet roommate took several pictures for me as well.  Here's one…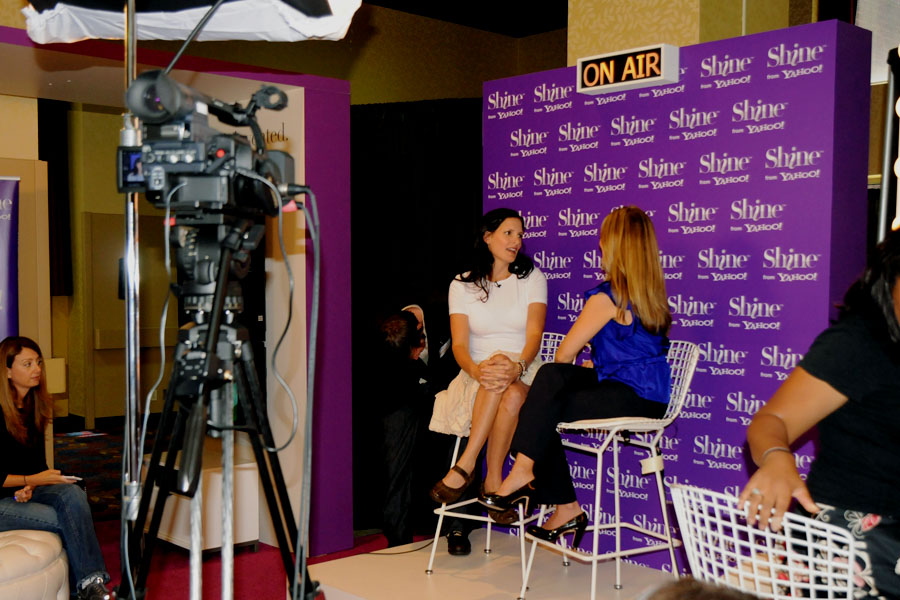 The point of the video is to show how the internet has reinvented you.  I really wanted to say that because of blogging my life is more full.  Through blogging and the desire to make and document memories and lessons I have become more excited about my life, I have re-focused where the bulk of my energy is directed and I have cut back on the the things in life that don't make me happy and keep me from finding all of the joy in my little family.
It was really fun to do and I hope it helps me share a little bit more of me.