Jade loves to entertain and decorate.  We will often find blankets, towels or stuffed animals hanging from different places is the house by ribbons or pipe cleaners.  She's actually pretty good about cleaning up her mess afterwards (well, days after).
This week the girls have been focused on having a PARTY.  I'm not sure what sparked the idea, but every night we've had a little party.  Tonight we are going to bake a cake for "the party".
A couple of nights ago, Jade decorated for the party in her bedroom.  Then when she was ready, she had us knock on her door and there she was, sitting on her chair with a book waiting to read to us.  That night, she and Ivy slept in the "party bed" and the party continued until the next morning when she had dance class.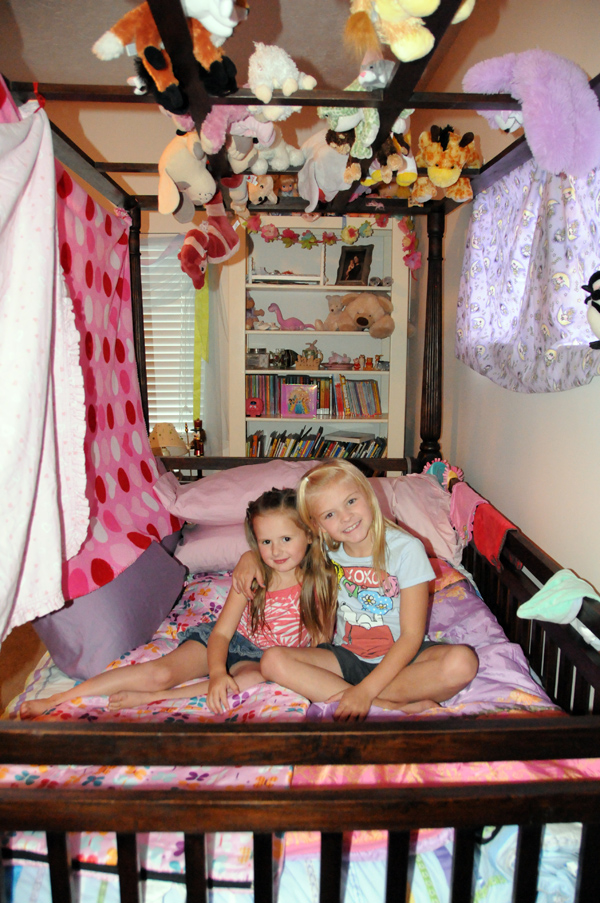 Two years ago, Jade decorated the entry way.  So when I returned home from work, this is what I was greeted with…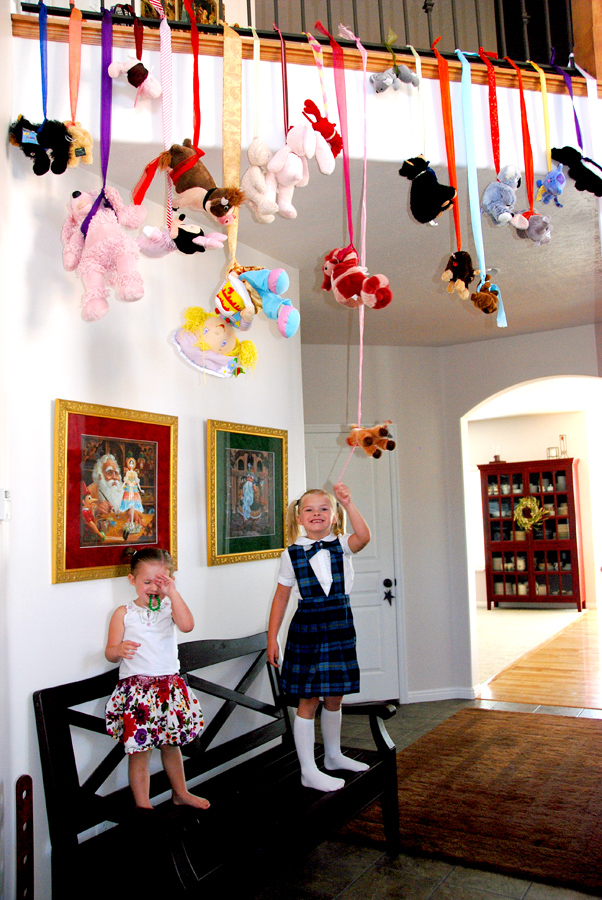 She really does love to decorate and throw parties for her sister.  I don't know that I love that she keeps strangling her dolls by tying "leashes" around their necks and hanging them from her bed or the entry, but there is little to no harm done and she has a blast doing it.
If she goes to college and decorates her apartment with hanging dolls, then I just might worry a bit.
Be sure to join in the Photo Story Friday and Give Me Your Best Shot with Cecily and Lolli.  Also visit Dumb Mom and join in her Old School Photo Friday.