Growing up, my family had brown-eyed girls and blue-eyed boys.  To me, that was what was normal.  Then I met Scott.  He had brown eyes and his mom had blue.  That was totally backwards.  But, I always wished I had blue eyes so I figured I might end up with a blue-eyed girl – if I was lucky.  Boy was I lucky.
Jade was born with the darkest blue eyes I had ever seen.  I feel in love with her eyes and prayed they would stay blue.  Over time, they got a little bit lighter.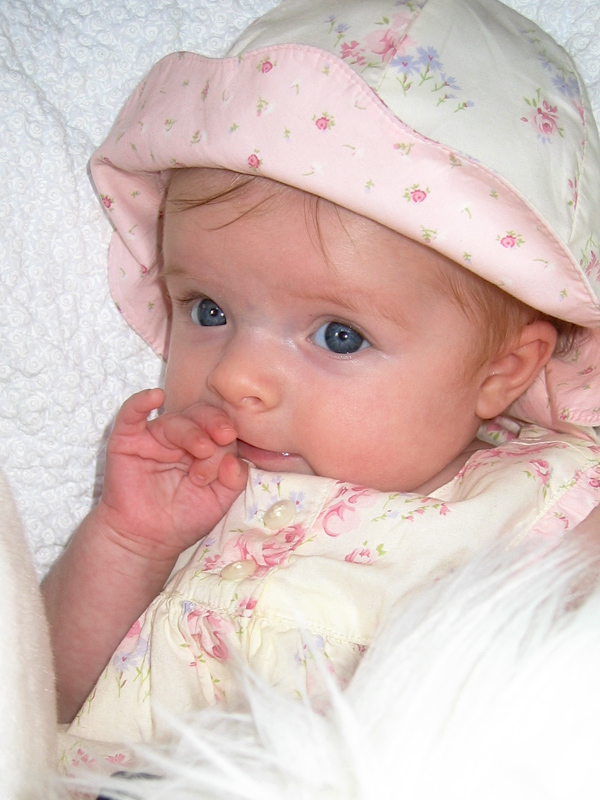 And were obviously not going to turn brown.  Her dark brown hair quickly started to turn blond and I had a beautiful little blond-haired blue-eyed girl on my hands.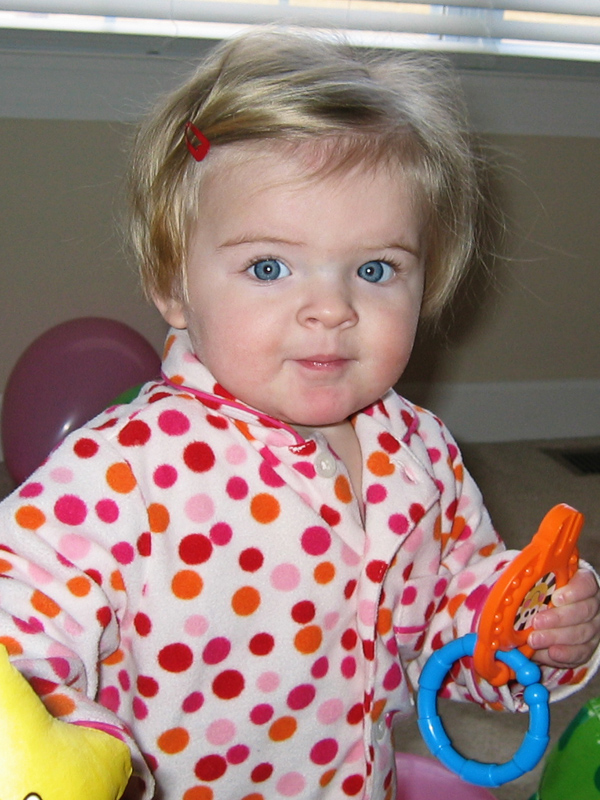 She was full of spunk from day one, and has kept that energy going through out her 7 years.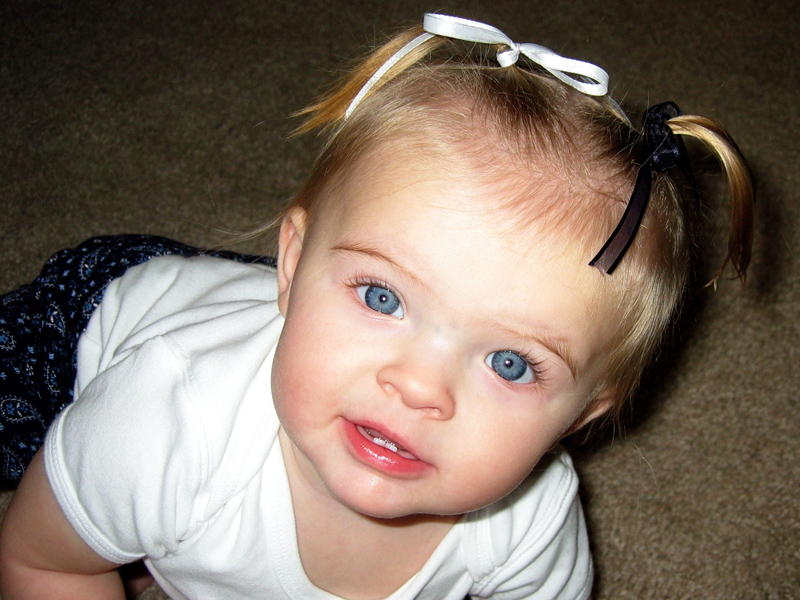 But she noticed she was different than both me and Scott.  After Ivy came along, she realized that she was the ONLY one in the family with blue eyes and blond hair.  I've tried to help her know that she's the lucky one to have such a beautiful combination, but I've learned that being different can be challenging to a little girl.  Little girls some times want to just blend in and don't want to be recognized for what makes them stand out.  There have been times she has cried to me because she wishes she had brown hair and brown eyes like the rest of us.
Isn't it funny how we always wish we had something different?  I remember longing for my friends beautiful blond and straight hair.  Or crumbling because my dad's eyes were strikingly beautiful.  I even tried contacts and highlights.  But I never felt like me.  Hopefully, Jade will learn that her beautiful blue eyes and blond hair are her and she's beautiful.