I was 15 years old.  It was the 29th of December.  This was the first New Year's Eve that I had any plans with friends.  We were going to a dance at the Wilkinson Center.  It was going to be the best New Year's Eve ever.
I went to bed as a girl and when I went to the bathroom in the morning, I found I was no longer a girl, but a woman.  I was absolutely crushed.  I cried and cried that I had my first visit from  "Aunt Flo" on New Years Eve.  I was freaking out about how I was going to deal with it and still have fun at the dance.
My mom and my grandma took me do Castleton's to find  a dark skirt that I could wear to the dance.  I ended up getting an adorable and very 1987 outfit.  It was a long blue skirt and a cream gunny sack blouse with pearl buttons.
After the dance I went to my grandma's house to spend the night.  Just like I had for the past 11 years on New Year's Eve.
The next morning, I woke up and was reminded of "my friend" and started to cry again.
Every month for the next 6-9 months, I would cry with each visit.  I would pray hard every single day that it would just go away.  I thought of all of the ways that I could possibly have it go away.  I considered anorexia because I heard once that your period would go away.  But I really enjoy food, so I decided that wasn't an option.  I thought about working out extra hard to see if that would make it go away.  I was already dancing most days during the week and there was little time to add more activities.
For years (many years) I hated that time of the month.
I can't believe that young girls are having to go through this at a much much younger age than I did.  I couldn't deal with it as a 15 year old.  How can a 9 year old be expected to deal with this?  How can a 10 year old be prepared every month to deal with "Aunt Flo"? 10 year olds are supposed to be playing Barbie.  They aren't supposed to look like Barbie.  Skipper – that is how a 10 year old should look.
Is it the rise in obesity?   Why are we not cracking down on our kids any more than we are about what they eat and how much they run and play?  Or is it the hormones in food?  Is it the estrogen that is apparently in plastics?  Would living a "green" lifestyle slow things down or is it already too late?
10.4% of Caucasian girls, 23% of African-American girls and 15% of Hispanic girls will start having breast development by age 7.
Jade is 7.   She's still a child.  I hope she can stay a child for many more years to come.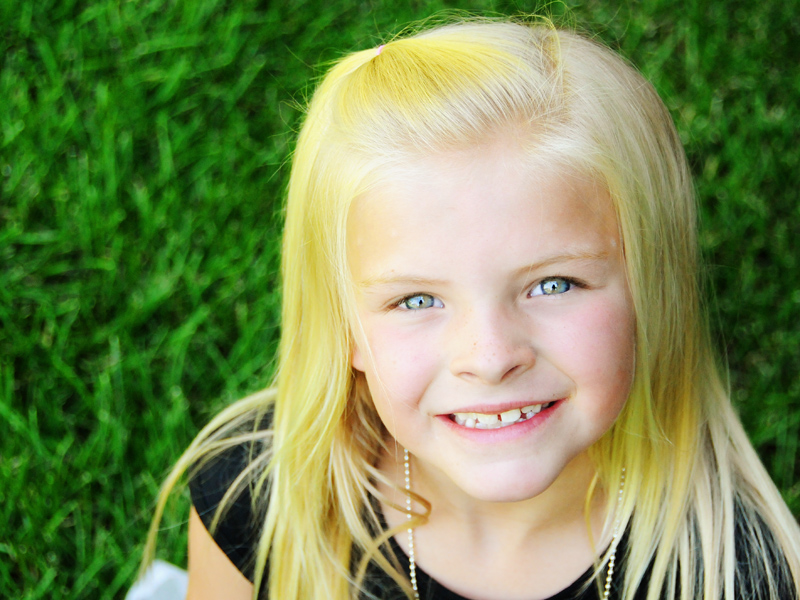 Why do you think girls are entering puberty so much earlier?
(polls)