Apparently this week we got a lot of air.  Jade and her cousin were both thrown from the tube while we were boating.  Luke actually got WAY higher than Jade but I was not snapping pictures that time.   Harrison was loving it, until the tube flipped and he was stuck under it.  Luckily he knew enough to push out from under it.  It was very scary and we really need to figure out what makes it flip.  Last year it never flipped and this year we have had 3 scary flips.
At our church's Summer swim party, Jade spent a good portion of the night jumping and flipping from the diving boards.  The first time she did a flip kind of scared her, as you can tell by the look on her face.   At least she got back up on kept jumping after being scared.  I have never jumped off a high dive, and I dare say, I have NO intention of EVER jumping off one.  Not even to show Ivy that it "isn't scary" because it is TOTALLY scary.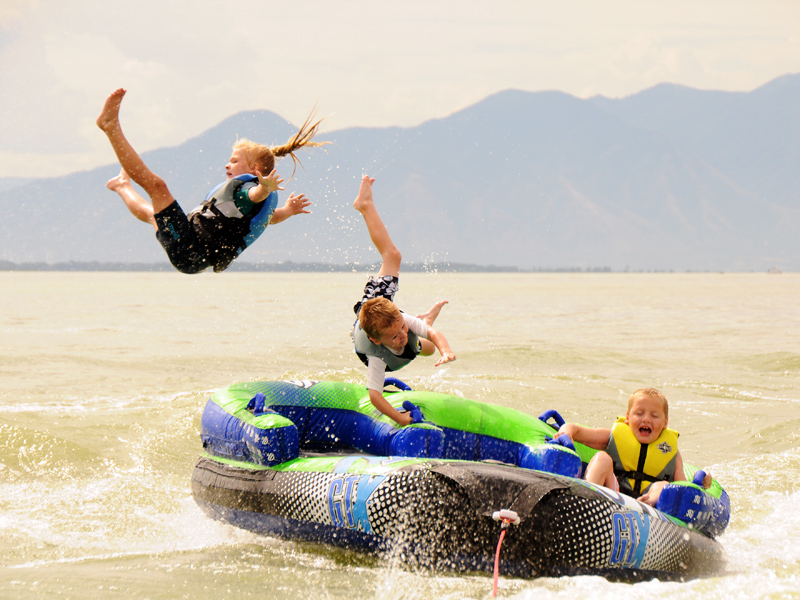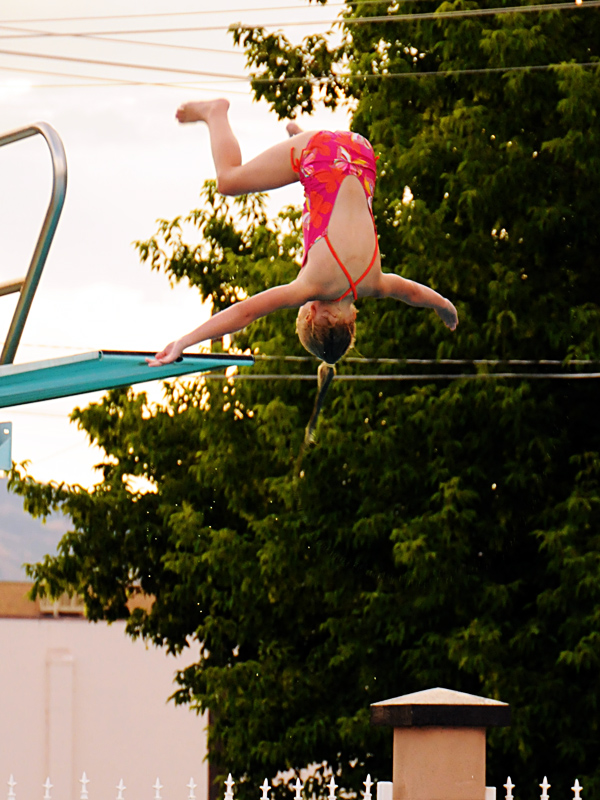 Be sure to join in the Photo Story Friday and Give Me Your Best Shot with Cecily and Lolli.
Sadly, I don't have any good "old school photos" this week to link to over at Dumb Mom.  I promise I'll make up for it next week.