My niece and nephew are heading home this week. The kids are all really going to miss each other. Especially after all of the time they have spent together this summer. Camp Grandma has taken place nearly ever single day. There have been a number of sleep-overs and from the moment the kids wake up in the morning, they are asking when they are going to get to play with their cousins.
I've mentioned before that Jade doesn't have many friends in our neighborhood that she actually plays with. She has great friends at dance and at the gym, but not in our neighborhood.
This summer, Jade has gotten to play every single day because of Camp Grandma. She and Ash have really gotten to be close friends and she's learned a lot about having a good friend. It has made me wish that they lived near us so that they could play together all the time.
For one of their last days, my folks took them to the dollar show of "Shrek 4" and then Asher came to our house to play. They jumped on the tramp, played wii, and the highlights were racing through the maze Scott mowed in the lawn and riding the 4 wheeler.
We've had a blast having Ash and Kier around for the summer. We will miss them and Jade is counting the days until she can hopefully see Ash again.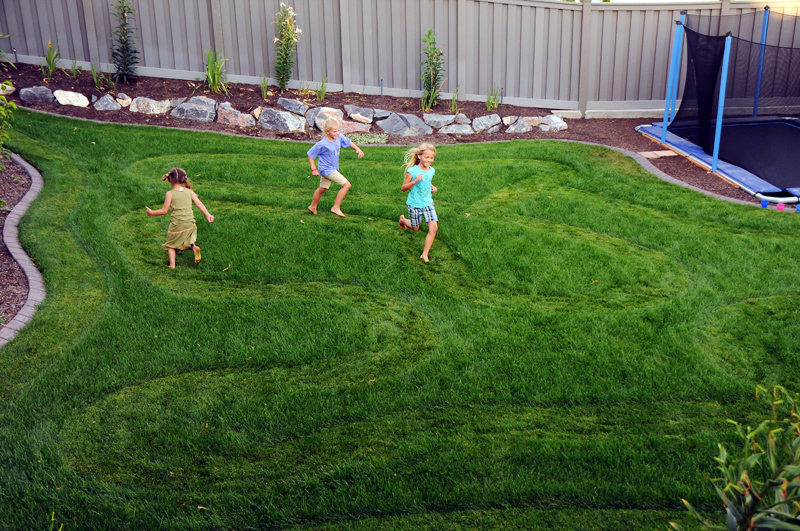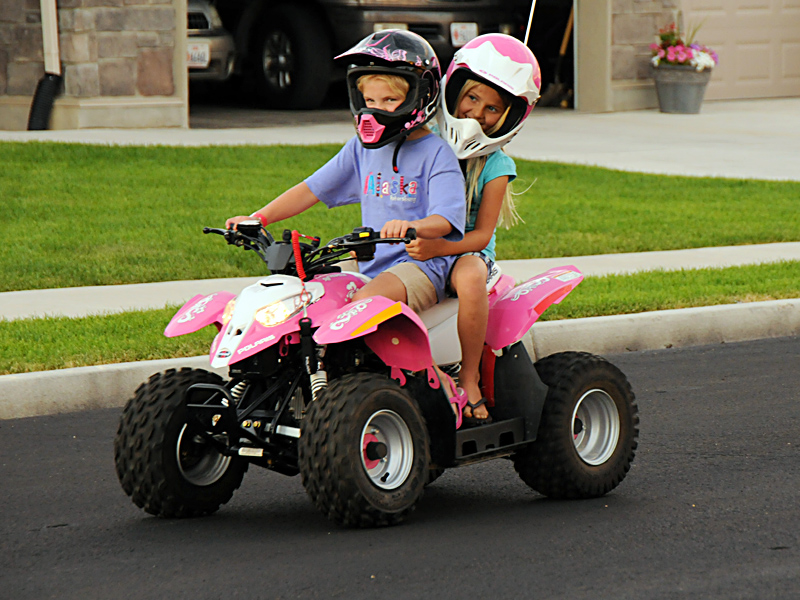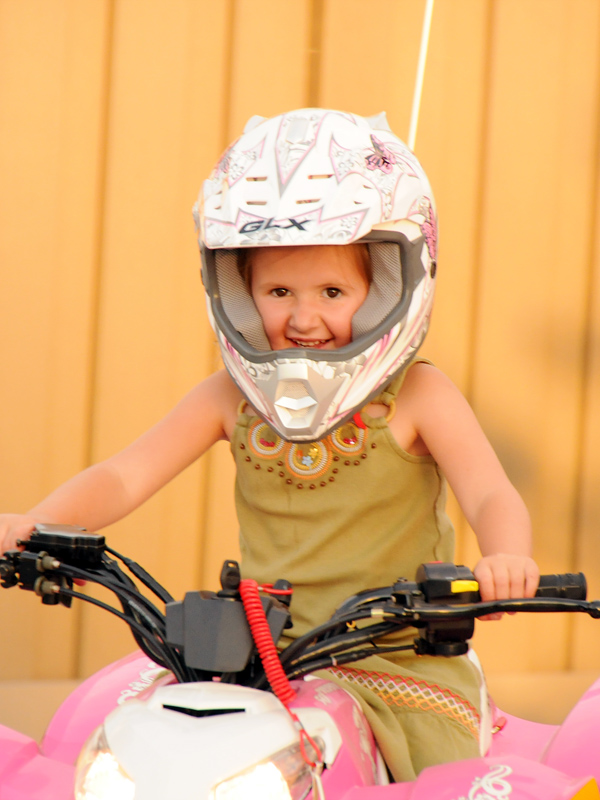 And, as always, Scott proves to be the "fun" parent. And if you ask Asher, he's also a "fun" uncle.