I've often talked about how different my little girls are.  One is adventurous while one is extremely cautious.
The other day, my sister was throwing the little kids in the pool.  Kat asked Ivy if she would like to be thrown.  Ivy said "sure" and we all had a moment of jaw dropping.  A few minutes later, Ivy came over to Kat and said,
"Aunt Kat, you don't need to throw me now.  I already did it in my head."
There you have it.  Two very different little girls.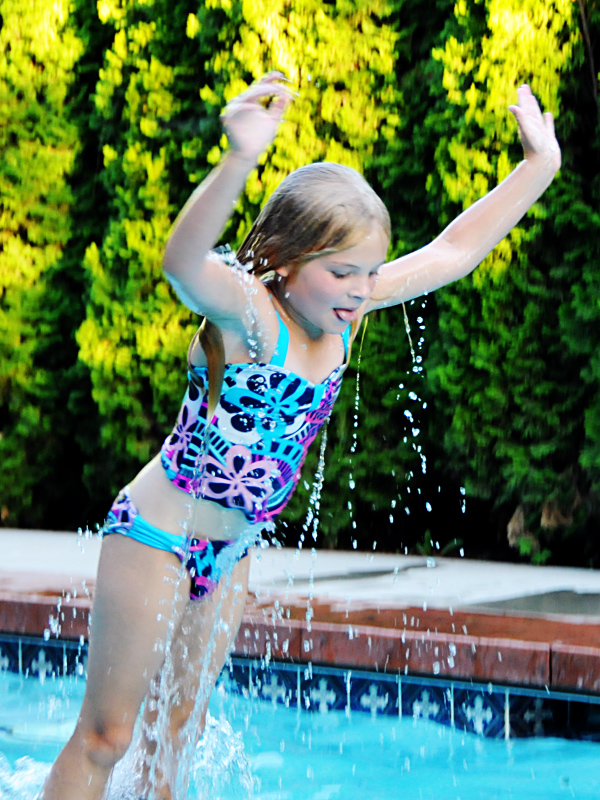 My sister (she's the "fun aunt") was helping the girls with their dives off the side of the pool.  In order to help them go up and over she would normally hold one of the sponge noodles or the pool to the net.  This time, she decided to hold Jade.  It worked like a charm.  Ash dives beautifully.
In order to show that being fearless comes from someone, here is a photo of my brother and my dad soooo many years ago.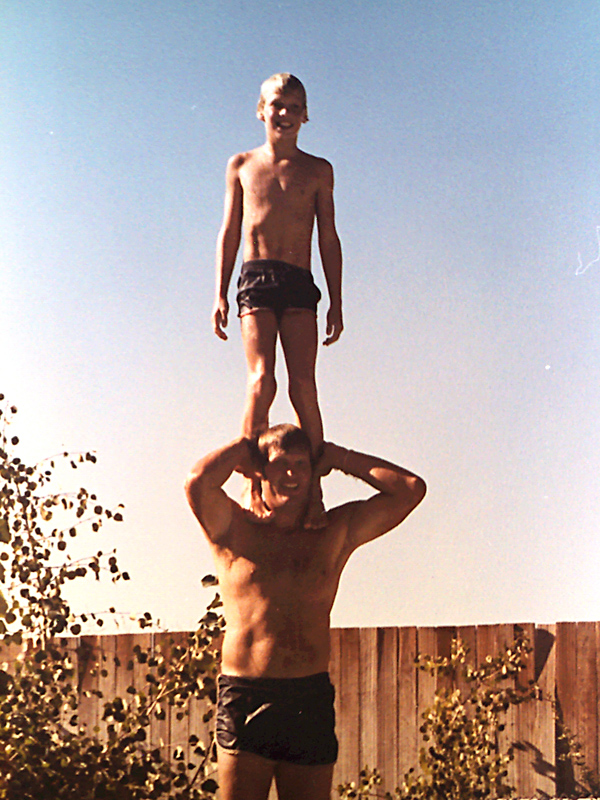 Sweet little Ivy, who does big jumps in her head, prefers to pose for the camera whenever possible.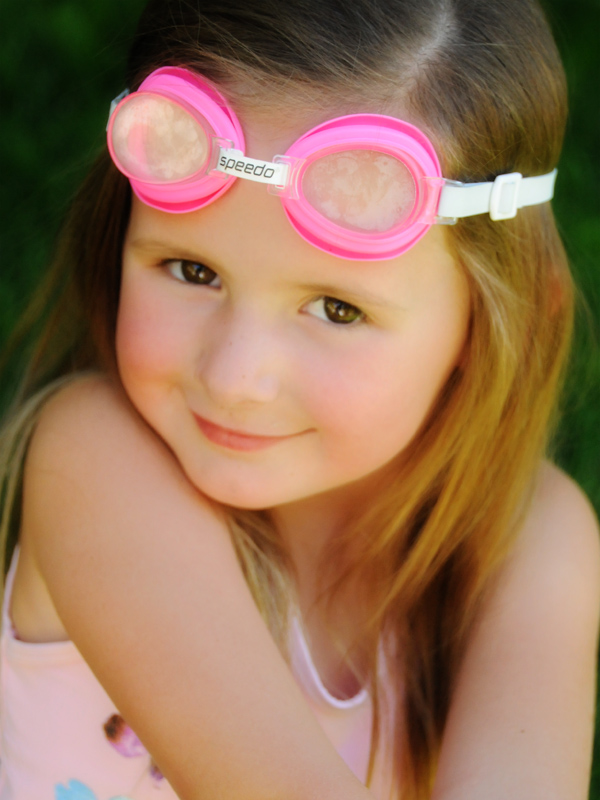 And in order to show that this trait is also hereditary, here is a taste of the "posing trait" (again way back in the day)…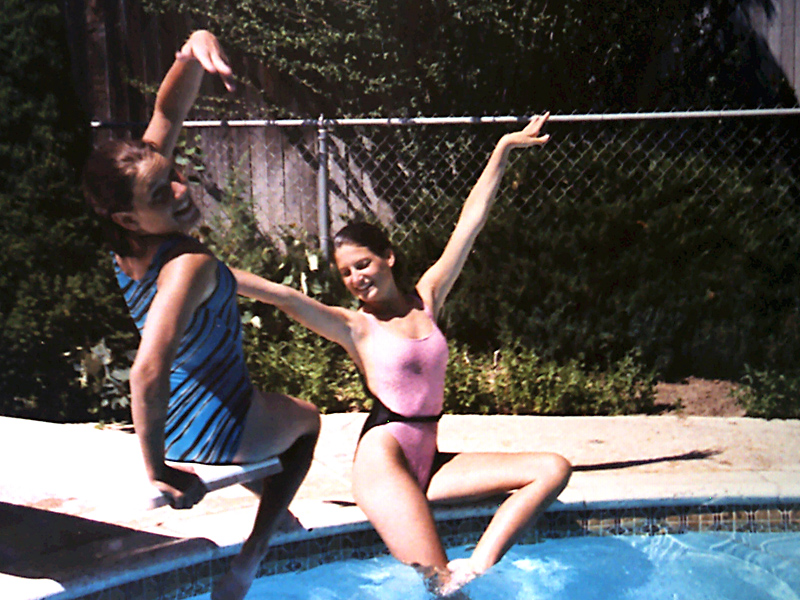 Be sure and check out the other GMYBS, PSF and OSPF

Hosted by Cecily and Caitlin