Oh how I wish I were the mom with no "mother's guilt" but I do suffer from mom guilt.  While I think about some of my wonderful guilt-free mom moments, I would like to share with you a mom that doesn't ever seem to suffer from "mother's guilt".
Her name is Stephanie and she is over at Metropolitan Mama.  I fell in love with her site, forever ago.
Stephanie covers everything about parenting two young girls.  She does a wonderful job of sharing ways that they keep busy and are teaching their girls how to enjoy nature and reading.  She also spotlights what other women are doing and how they are changing the world one family at a time.  I love that there really isn't a parenting topic that she ignores.  In order to reach a broader audience, she does a "Tuesday Tours" that shares great posts that others are doing that are maybe about topics that she isn't focusing on.  I find that she is very conversational in her posts.  I never feel like she is talking down to her audience.  Yet, she does help moms at any stage of motherhood, earlier, middle or late.  She posts several times a week and I, for one, am always anxious to read her posts when they hit my reader.
Stephanie does several giveaways, but I love that she doesn't let her readers get away with "I want to win" comments.  They are required to add to the discussion.  I've noticed with her posts that she always asks great questions and she responds to her readers' comments.  Her readers accept her and I think the ones that embrace her, comment.  I have never seen a complaint.  Her posts and comments are what really confirmed that I would be back over and over again.  Now that I'm learning to use twitter, I have found that she uses twitter and her blog.  I have not been familiar with her doing much on Facebook (although you can "like" her page) nor in forum's like BlogFrog.
When you visit her site for the first time, you notice a lot of pink – which works for her.  She has two girls and she's a mom.  But the pink doesn't feel "frilly" or "cutesy" in fact, it is really pretty hip feeling.  When you go to her blog, you know you are going to get to read the words of a very cool and caring mom.  I appreciate bloggers who make it easy to subscribe to their blog.  With Stephanie's you can subscribe to her RSS, email, Facebook or twitter.
In order to monetize from her website, she sells a really great eBook about mom bloggers.  I bought it and found the information to be very useful and easy to understand.  She also has amazon affiliate links on her site for products she uses all the time (like her Nikon D90).
I'd love to know what she does for SEO etc, but maybe I'll just have to ask her.
If you want to read about a mom without "mother's guilt" you really should check her out.
Now back to me.  My guilt free mommy moments are when I'm getting great big hugs from my little girls as they welcome me home from a long day of work.  I have no guilt then, because I am finally with them, my favorite place to be.
Another guilt free time is when I watch them playing with their grandparents and their cousins.  I know that when they are with them, they are being loved and cared for better than anyone (besides Scott and I) can.
I also have absolutely no guilt when I sit down with them to read a book.
This week, my favorite "guilt free moment" was when I had to take the girls to swimming.  Typically their nanny will take them to their lessons, but on this particular day, she had called in sick.  So, I took my blackberry and my camera and headed down with my girls for swimming lessons.  I wondered around for the half hour checking emails and most importantly capturing some photos of swim lessons.  I love the moments that I get to just forget about the grind and get lost in their huge smiles and giggles while they are learning something new.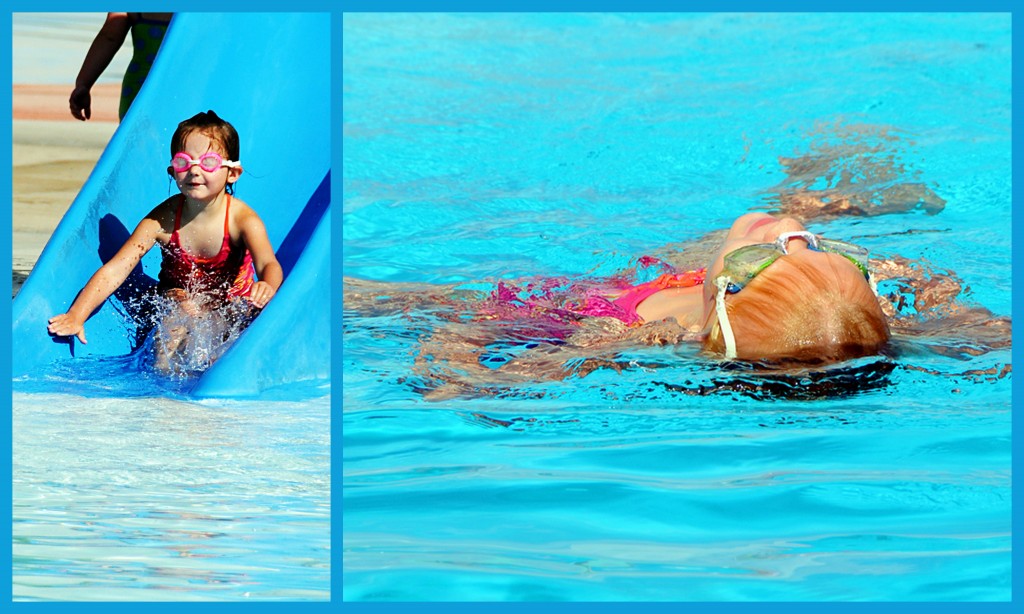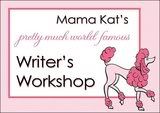 Be sure and join Mama Kat's Writer's Workshop and share you wonderful mommy moments.
*** This post was also written with "Day 4" of the 31 Days to Build a Better Blog Challenge.
Who are you favorite Mommy and Family Bloggers?  What makes you like them?