Wow, that was a long title.  Any way, over at "The Secret is in the Sauce" I've decided to accept their challenge to take on ProBlogger's 31 day challenge.  I'm a bit nervous about doing it.  I'm not nervous about being able to answer the questions or being harshly judged.  I'm nervous because I (like everyone else) am really busy and it is the end of summer (yes it is the last half of summer all ready).  I don't like starting something and not finishing.   So, please, wish me luck.
The first challenge was to write an Elevator Pitch.  I'm in sales so I figured this one would be easy for me.  I was wrong.  I've changed it several times and even what I have decided on will change and evolve over the course of these 31 days.  Just because I'll figure out a different or better way to say the same thing.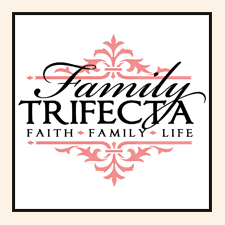 So, here is my elevator pitch.  (PS – for those of you asking "What is an elevator pitch?"  Here's the answer I was given years ago.  You step on an elevator with someone you don't know.  You start up a conversation and they ask, "What do you do?" You respond with a 1-3 sentence answer telling them what you do- remembering you are on an elevator and the door will open any minute.  You want to tell them enough about what you do and who you are that they want to continue the conversation out of the elevator).
Here goes…
I am documenting my way through the race of life as a working mom while betting on the trifecta of my top three priorities – my family, my faith and enjoying life.  Throughout my journey I'll share lots of photos, recipes, parenting and spiritual lessons, frustrations, stories and ideas.
Please be honest – does that make you want to come back?  Or does it say that I'm just another "working mother" blogger?  If you have any suggestions, I would love to hear (read) them.
I am really excited about this challenge and look forward to learning A LOT.