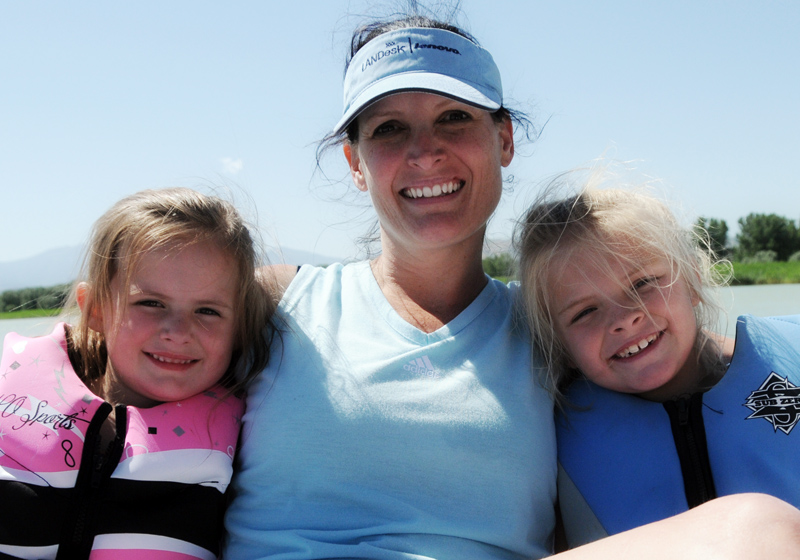 Raising two little girls presents some challenges.  I think my girls are both beautiful, but there are times that they (okay, one of them) doesn't think that she is.  There are times when she'll hang her head a cry because she doesn't think she's pretty because she doesn't have brown eyes like Mommy and her sister.  There are times when she'll hang her head is shame because she has several [adorable] freckles that she wishes weren't there.  It is really difficult helping little girls understand what "beauty" is.
I try really hard to help them see that beauty comes from how they are acting, how they are treating others, and the tone that they are speaking with.  I want them to understand that even some of the most physically "beautiful" people can appear very "ugly" if they are not treating people nicely.  I'll ask them how someone looked right after they have said a rude comment or pushed someone in line.  If possible, I'll point out a time when someone appears exceptionally "beautiful" because of their actions.  I guess growing up with my parents telling me  "pretty is as pretty does" made a bit of an impression.
The other day, Jade noticed that I had this really ugly cold sore on my upper lip.  She started asking about it and saying how ugly my sore was.  I decided to attempt a learning moment with the visual aid of my lip.
Jade- "Mom, what's wrong with your face?"
Me- "I have a cold sore"
Jade- "Wow, it's really ugly"
Me- "Yup" (so I didn't jump right in to the lesson)
Jade- "Don't you feel ugly with your cold sore?"
Me- "Should I?"
Jade- pause
Me- "Am I ugly or is my cold sore ugly?"
Jade- still thinking how she should correctly answer that question
Me- "Other than having a huge and painful cold sore, am I doing anything to make me ugly?"
Jade- "No"
Me- "Okay, so am I ugly?"
Jade-  "No, but your lip is REALLY ugly"
Well, I'm not so sure she learned anything, but it was worth a try.  And just to emphasize that I wasn't going to let my "REALLY ugly" cold sore get the best of me, I went out of my way to get my picture taken with both of my girls and my cold sore.  Due to my face being so shaded, you can hardly see it in the photo.  (If you zoom in enough to see my cold sore, you can also see my age spots and my I-am-nearing-forty skin).
How do you help your kids know that beauty comes from within?