Today I decided to enter the L.E.N.S Photo Challenge…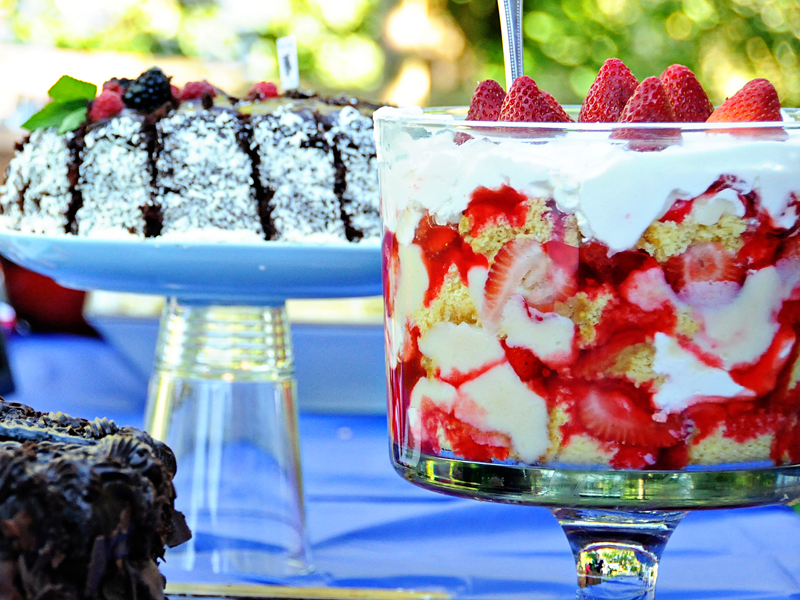 The theme is Red, White and Blue.  I took this picture of the desserts at my nephew's graduation party.  The front one is the Costco Chocolate Cake and then the Strawberry Trifle by my mom's close friend.  Last is Dan's Chocolate Cake (that I'm trying to get the recipe for).
Swing by and see other Red White and Blue entries.