The week of the 4th of July is always very busy, but this year seemed even more so.  I don't know if it was because the 4th fell on a Sunday so the holiday seemed to be spread out through 3 full days or if it was simply because we had a number of family gatherings.
Sunday we celebrated my nephew's graduation from high school.  We had a lot of family friends gather for dinner and well wishes.  Dax will be going to Oxford in the fall.  We're all trying to plan trips out to visit him.
Our cousin Dan made this beautiful cake for the party.  I cut it before I photographed it.  Oops, my bad. ***I WILL TRY AND GET THIS RECIPE FOR ALL WHO HAVE COMMENTED ON HOW BEAUTIFUL IT IS.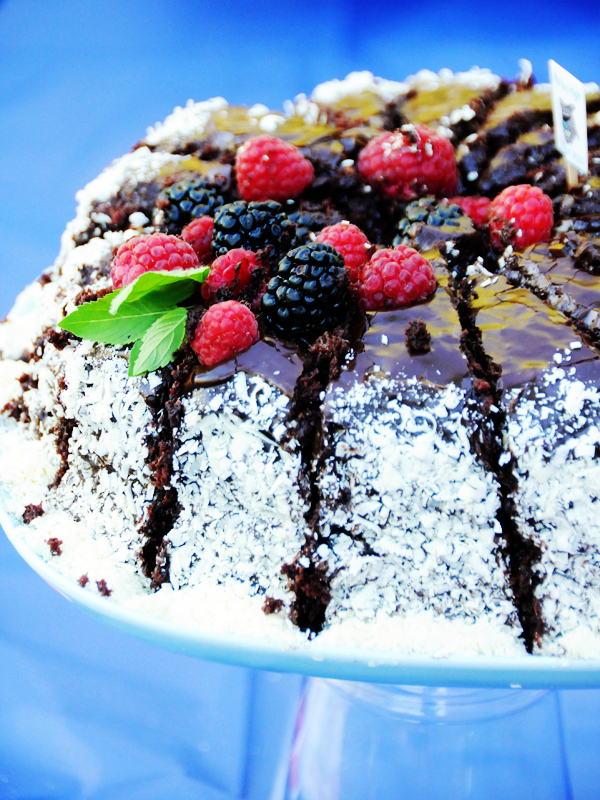 With Dax leaving, my mom really wanted to get a group photo of all of the cousins.  Jade and Ivy had to do a little bit of goofing around first.  I love their "funky stank" faces.  Hip hop has really helped them both come out of their shell.  (As if either of them ever had a shell to come out of).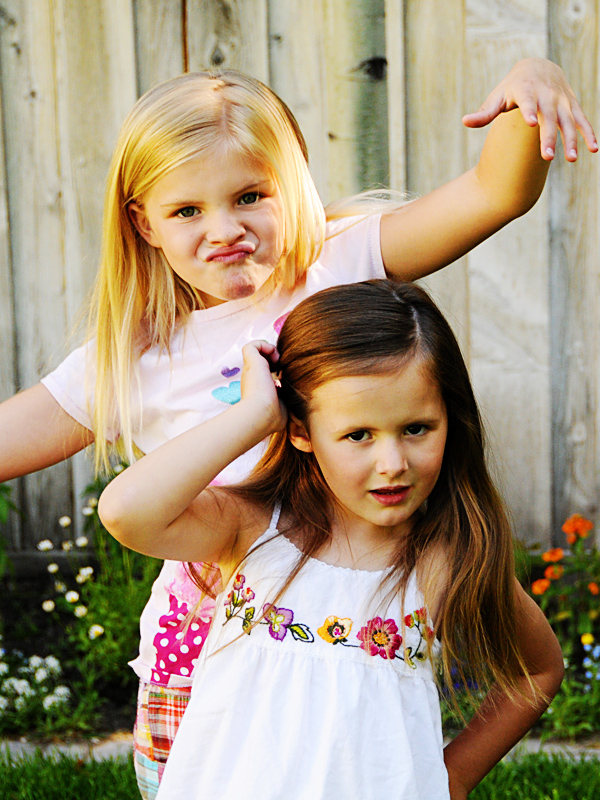 Here's our handsome bunch of grandkids on my side of the family.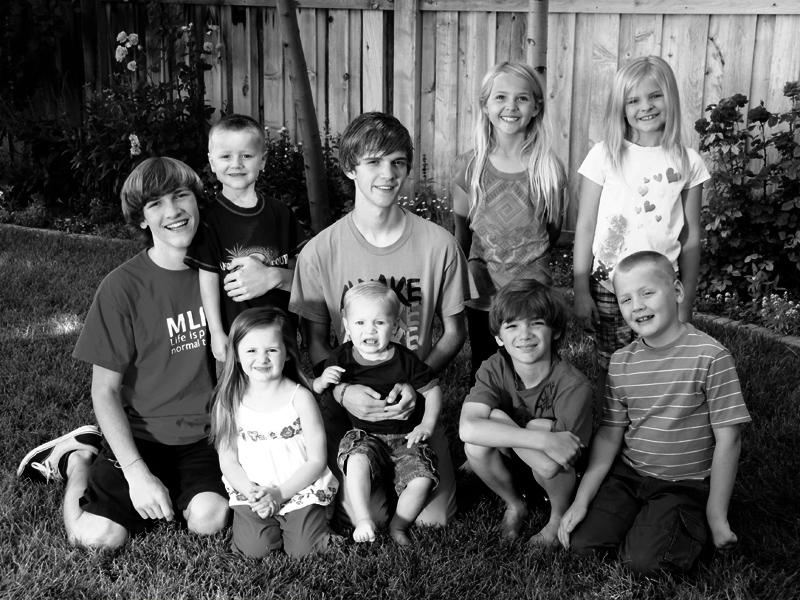 Years ago, we had a friend (Rachel Sandberg) take our family pictures.  This is a little blast from the past to see the kids 4 years ago.  Jade was the same age as Ivy is now.  CRAZY.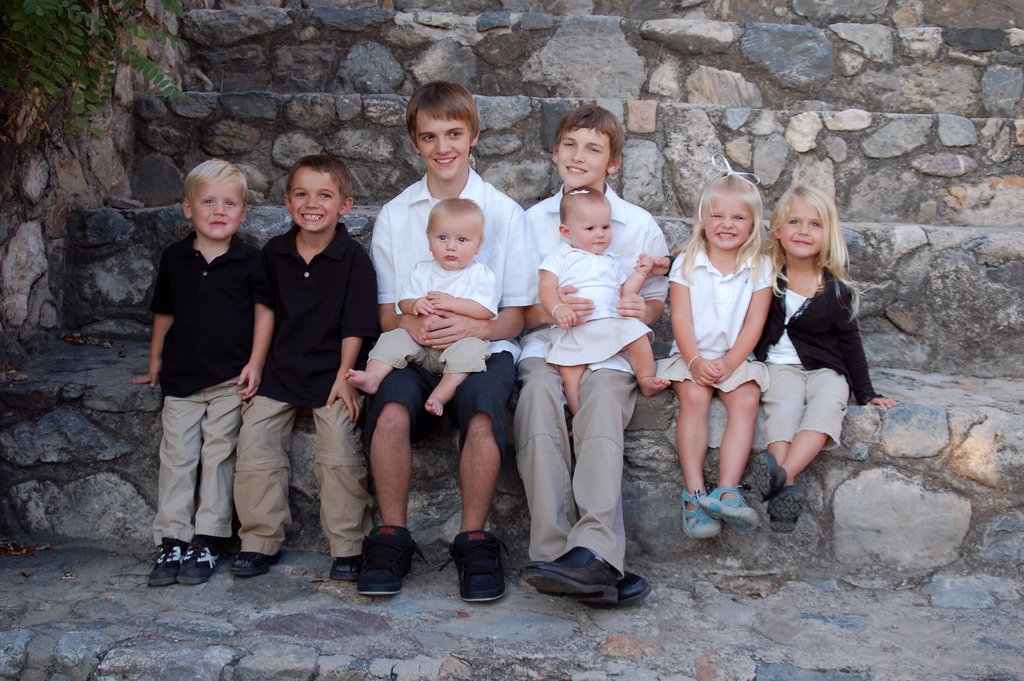 My girls and I got up super early on Monday and went to the Balloon fest with Melissa and my mom.  We got there after the balloons had already taken off, so we missed the really great pictures.  But the girls were still really glad that they went and they did capture some fun pictures.  Ivy's camera broke part way through and the little lens cover didn't fold up all the way, so we missed a bunch of what she loved.
We also went out on the lake with some of our friends that were in from out of town.  I took hundreds of pictures of wake boarding, tubing and surfing.  I think I share enough of those pictures here, so instead, here is one of my favorite parts of boating… TWINKIES!!!
Okay, I realize they aren't healthy in any way.  But, they aren't messy (unless you eat them like Corn on the cob – which is apparently Ivy's method of choice).  They store well in a bag or in the cooler.  The go on great sales plus Costco usually has them for a pretty good price.  So, they are perfect boating food.  Plus you can bribe any kid to try something new for a twinkie.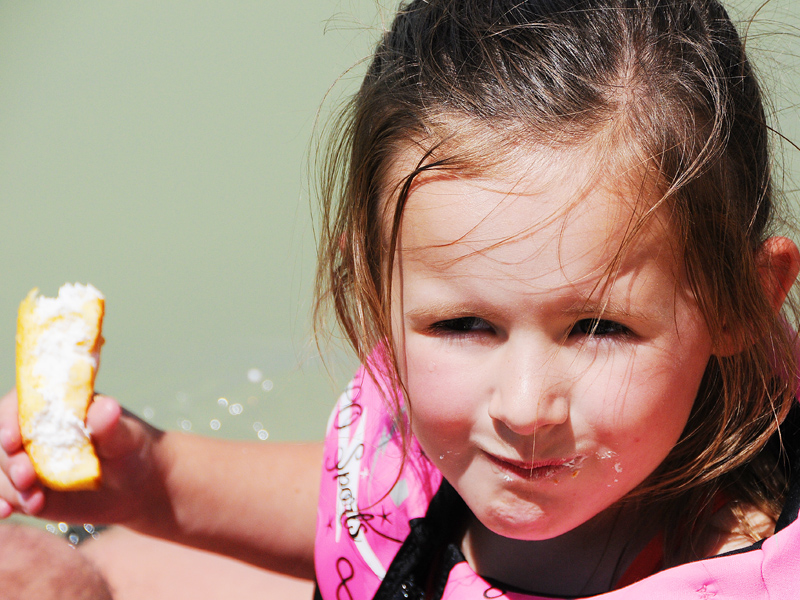 Hosted by Cecily and Serious Krystyn