There is only one thing in my life that I would change.  I'm guessing it will shock many people when they read this, because it is not something that is very well known.
I worked for 5 years to complete this one thing.  Actually, it was probably longer.  See, I was not awesome at it.  In fact, I had to work really hard to be above average.  There were times when I would get frustrated and times when I would sail through.  While I was working on completing the one great thing, I also had to work to  pay for it, fun and everything else.  Sure, my parents helped me out, and paid for as much of it as they could, but some of it was still up to me.  During those 5 years, I made some of my best friends.  We laughed, cried and grew together.  Now, so many years later, we still talk, write or follow one another through our blogs or Facebook.  It was an awesome 5 years, but I didn't finish my time with what I had set out to complete.
There was no party for me.  Only questions about when would I finish.  Instead of a party, I started a career.  A career that seemed fantastic to me – back then.  Now, I'm just shocked that I walked away instead of just finishing.  Sure, I got really sick and wasn't allowed to drive for several months, but I still should have just finished.
If I had one thing to change, it would be that I never completed my bachelors degree.  Isn't that just ridiculous?  I have FRESHMAN ENGLISH and BIOLOGY 101 left to complete my full degree.  Oh, I took my advanced English courses and a lot of other science classes.  I was a psychology major.  But, with work, my major courses and my minor courses, I could never get the classes and the labs at a time that worked for me.   One time, I got in the class, but the labs were all filled except the one that was during the class that I had finally gotten in to.
Then after I started working, it seemed to matter less and less that I didn't have a degree.
In order to change my one thing, I'm going to find out what I need to do to graduate and I'm going to make it a priority.  I'll beg and plead for the support of those around me, I'll figure out a way to fit it all in.  There will be a party for me.  Even if it is just my little family celebrating it.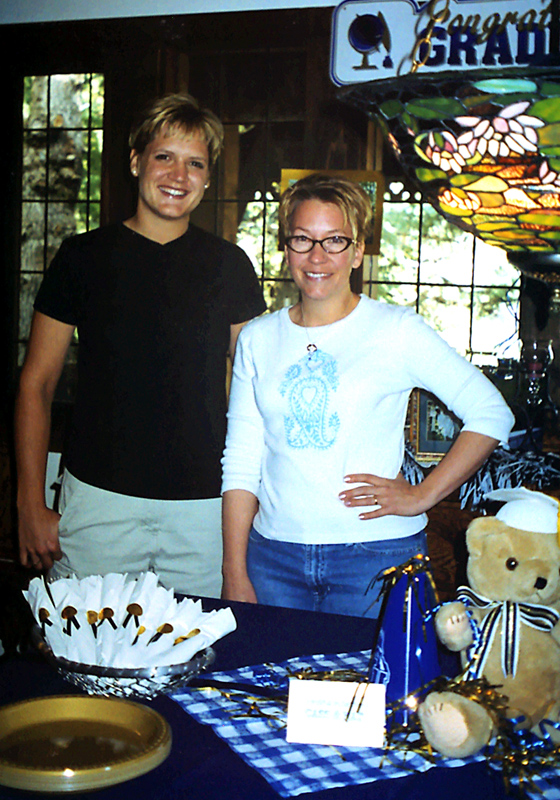 Why?  Will it change my life?  Will I make more at my job because I have a degree?  Nope, it won't.  But, I will feel whole.  My husband will have one less thing to tease me about and my girls will know the importance of school.
What is the one thing you would change about your life?