My family has been known to WAY over do the 4th of July.  It started out as a low key family get together.  Now, it is a full blown production with games, a trophy, a special guest and ensemble numbers of little kids and grown ups.   The word around the family is that this year we are having a more "low key" holiday without quite as much fuss as we've done in the past.  I do NOT buy it.  I've also heard that there is an ensemble number and that there is a local celebrity band that will be performing during the "Cul du Sac of Fire".  Oh, and my mom rented a great big blow up slide.  Um, does that sound like "low key"?????
Well, here are a few images from last year…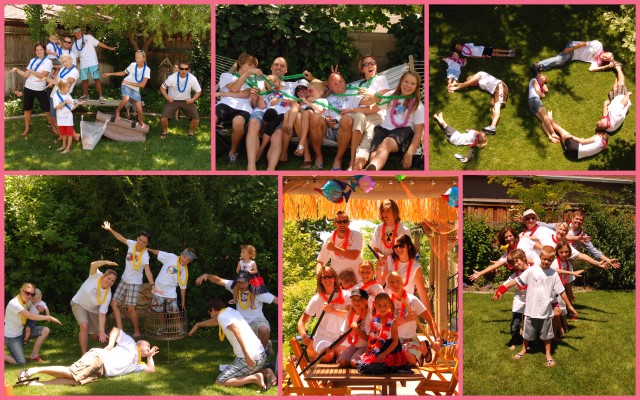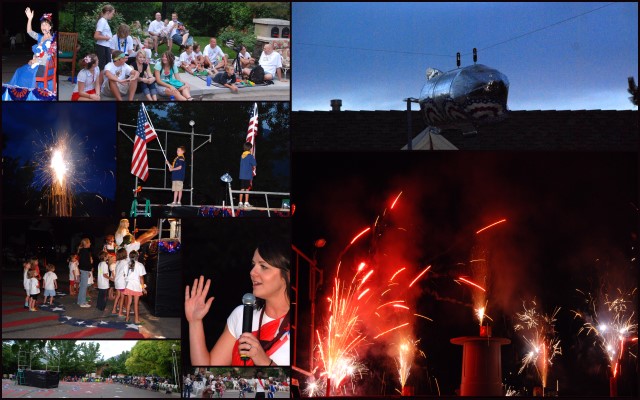 One of my favorite newer traditions is to go to the America's Freedom Festival Balloon Launch at 6:30 in the morning with my mom and my two little ladies.  I give both of them a digital camera and allow them to take all of the pictures that they want to take.  I really love the pictures that they get, and I'm excited to share them here next week.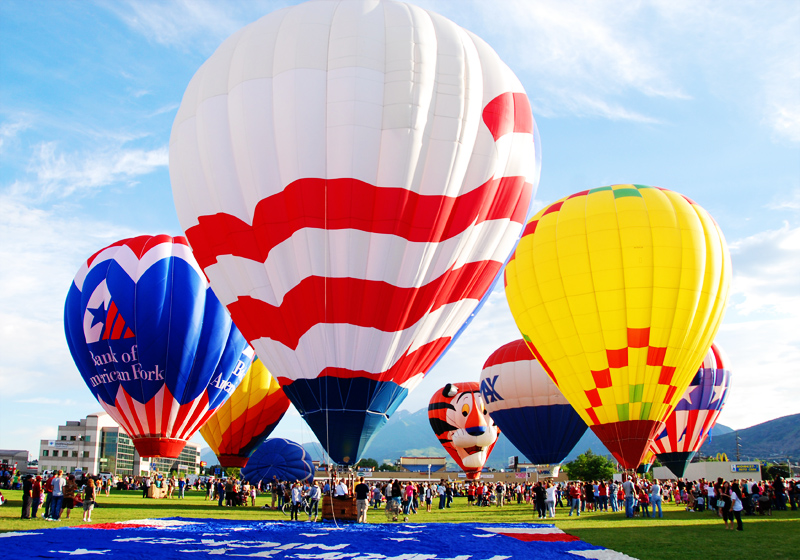 Until then, I'm signing off my blog until Monday to enjoy the crazy family 4th of July holiday.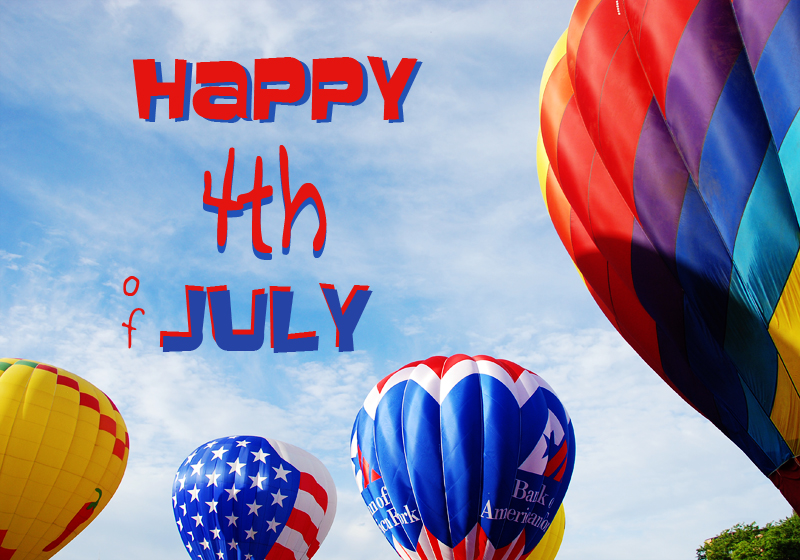 Check out Lolli's Give Me Your Best Shot, Cicely's Photo Story Friday and of course Dumb Mom's Old School Photo Friday