Our girls don't like it when the grown ups go out on the boat alone, but we do.  It is a time when we get to play, enjoy the water, the boat AND have conversation.  When the kids are on the boat, my time is spent watching the kids or taking pictures of everything going on.
The other night my sister watched the girls and we went out with some friends.  I even went out and got up on the wake board for a few minutes and crossed the wake!!  It was awesome.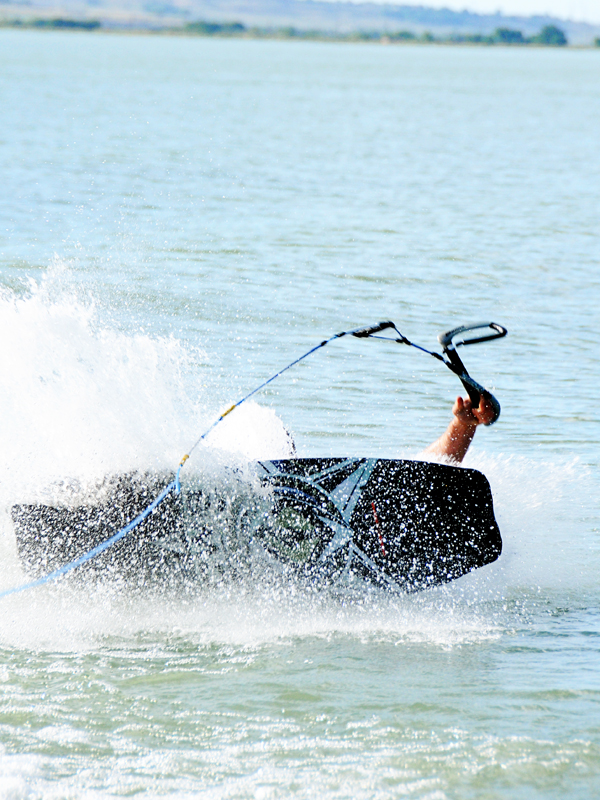 We got a few pictures of some really good wrecks.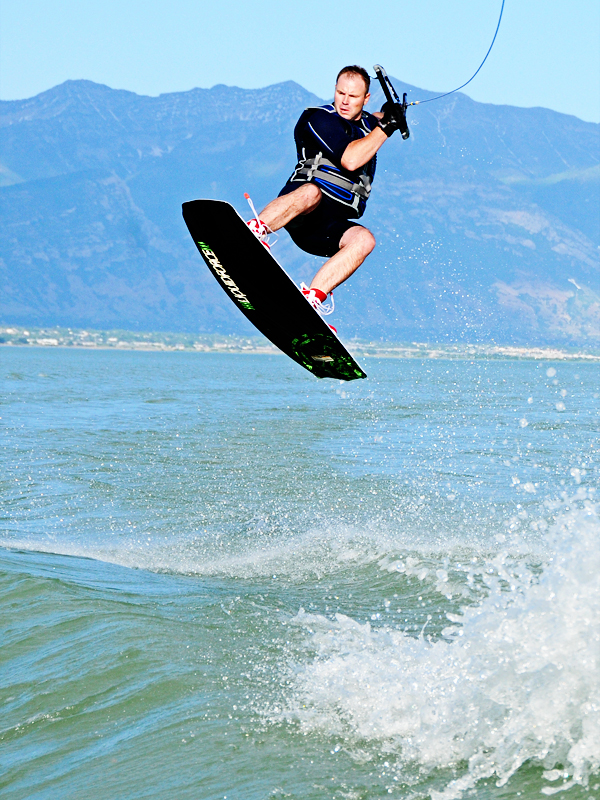 Scott got some great air.  So he's happy when he can jump the full wake and I'm just excited to cross over the wake.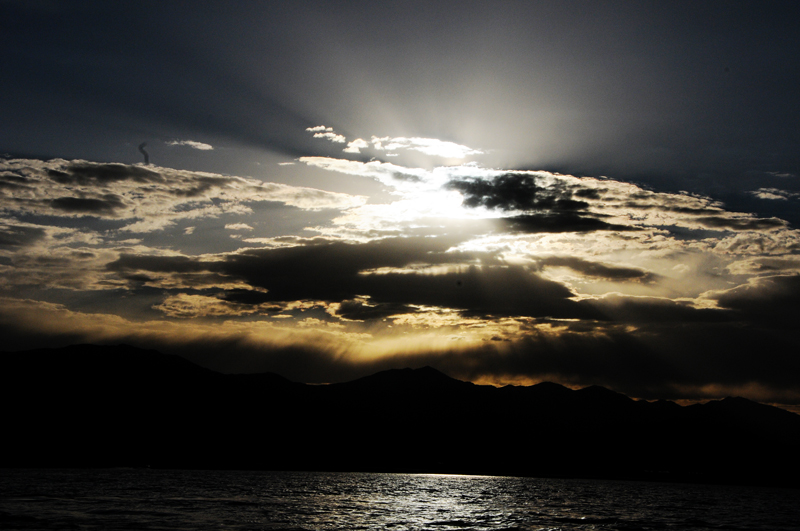 The other thing I love about getting to go out on the boat in the evening is the killer sunsets.   The sunsets with some clouds are my favorite ones.
Wordful Wednesdays are great fun.  You should go and join too.  There's Wordful at Angie's Seven Clown Circus and there is Wordless at Angry Julie Monday