My sister found the coolest master of balloons.  Of course, she is only great if you live near enough to pick up or have the balloons delivered.  After my sister picked up the balloons she had ordered for her sister-in-law, she called me just raving about this great balloon resource.  So, I decided I'd do a quick Family Find of Balloons by Malloon.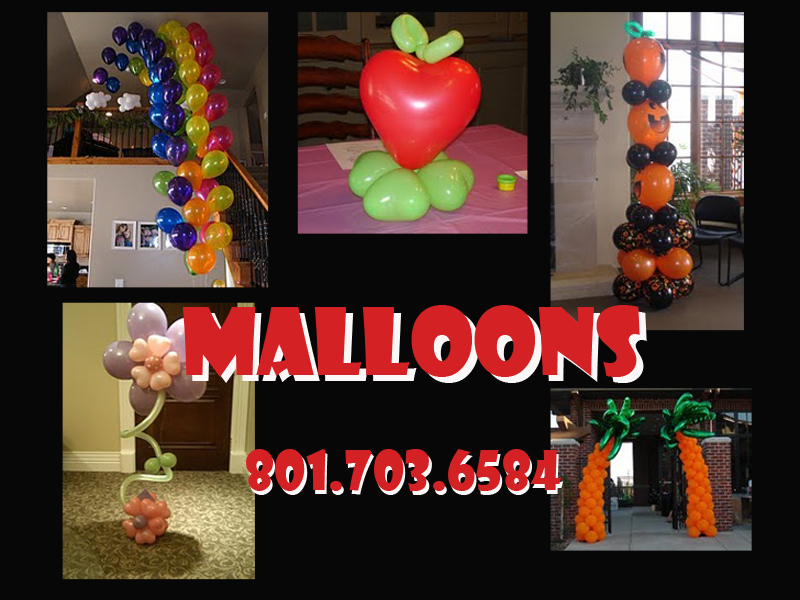 Really, how cool are those?  I am hoping Ivy or Jade will want to do an Alice in Wonderland birthday next year and we can do several of the flower balloons.  I'd even be up for a Strawberry Shortcake party because those are seriously cute.
She would love to do your next event or bouquet.  Just give her a call at 801-703-6584.
Here's a picture of the bouquet Kat gave to her Sis-in-law.