In our family, we believe in packing as much in a day as possible.  Jade embraces that idea more than anyone.   The other day, the weather was beautiful.  So we asked the kids if they wanted to go on the boat.
Jade got anxious and said "We can't.  I have a gymnastics meet."
Scott told her we could do both.  With Panic still in her voice, "But… my meet?"
I asked her if she was worried about being tired for the meet or late to the meet.
"Won't I be late?"
"No honey, but do you think you'll be to tired after wakeboarding?"
"No way!  Let's go.  How soon are we leaving?  Can I wear my green swimsuit?  Who's going with us?"
So we were off about our day.
We got loaded up, packed lunches, switched batteries in my camera and had a quick breakfast.  We were off for a busy day, and the first day of the season that was warm enough to actually get in the water.
I love Jade's faces while she's wakeboarding.  She is SO my daughter.  When concentrating, the tongue is nearly always out.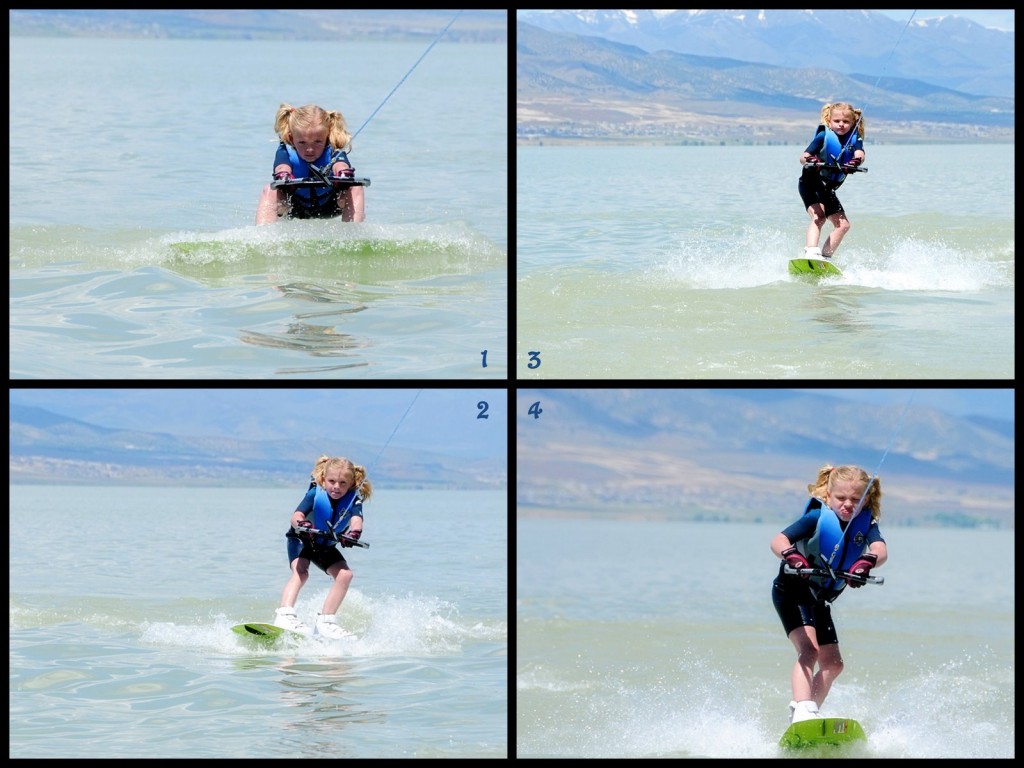 Jade and I were dropped off at the harbor.  Scott and Ivy stayed out on the lake with the cousins for a couple of hours more.  Jade and I rushed home, got her clean, dressed and geared up for her meet.  She had me bring our swimsuits and stuff "just in case Daddy says we can go back out to the lake after."   (Like I said, she embraces the packing in as much as possible in a day).  She did fantastic.  But she was really disappointed in her bar score.   (Actually, we were all very surprised by her bar score.  It was the best she has done, yet her lowest score.)  Now that this meet is over, we are done with gymnastic meets until winter. Woohoo.  I love having our Saturdays free to play with the family.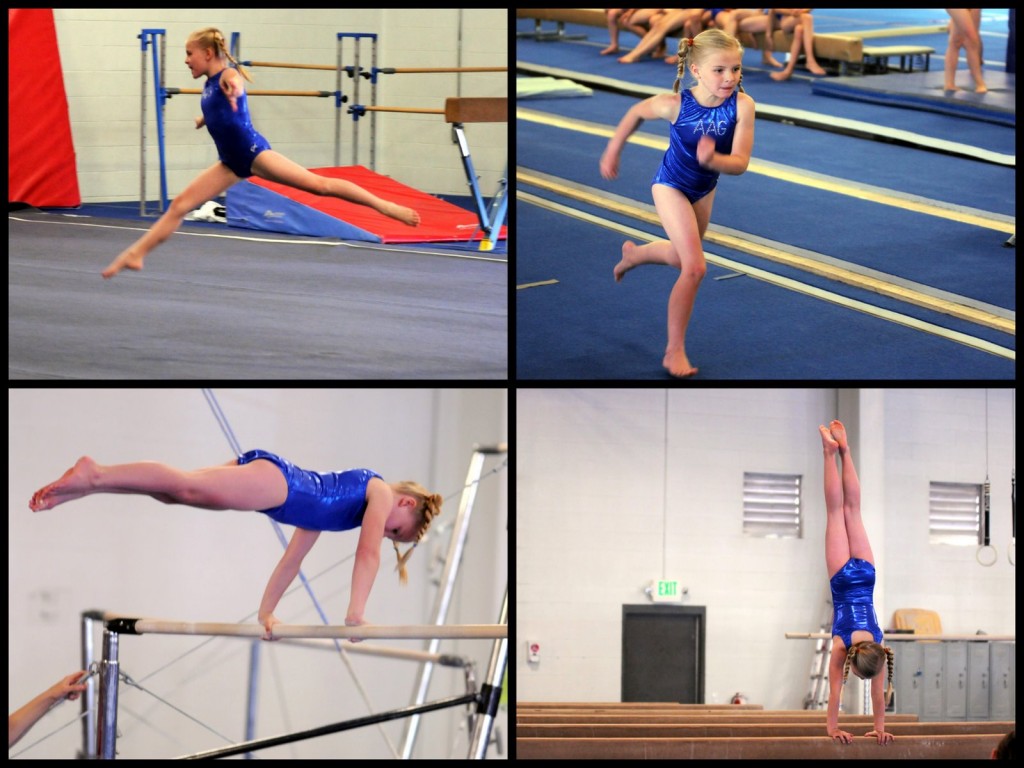 Jade has always had a bit of a tendency towards high risk activities.  When she was 7 months old, she was giddy about being tossed in the air.  Scott was always more than happy to oblige her adrenalin rush.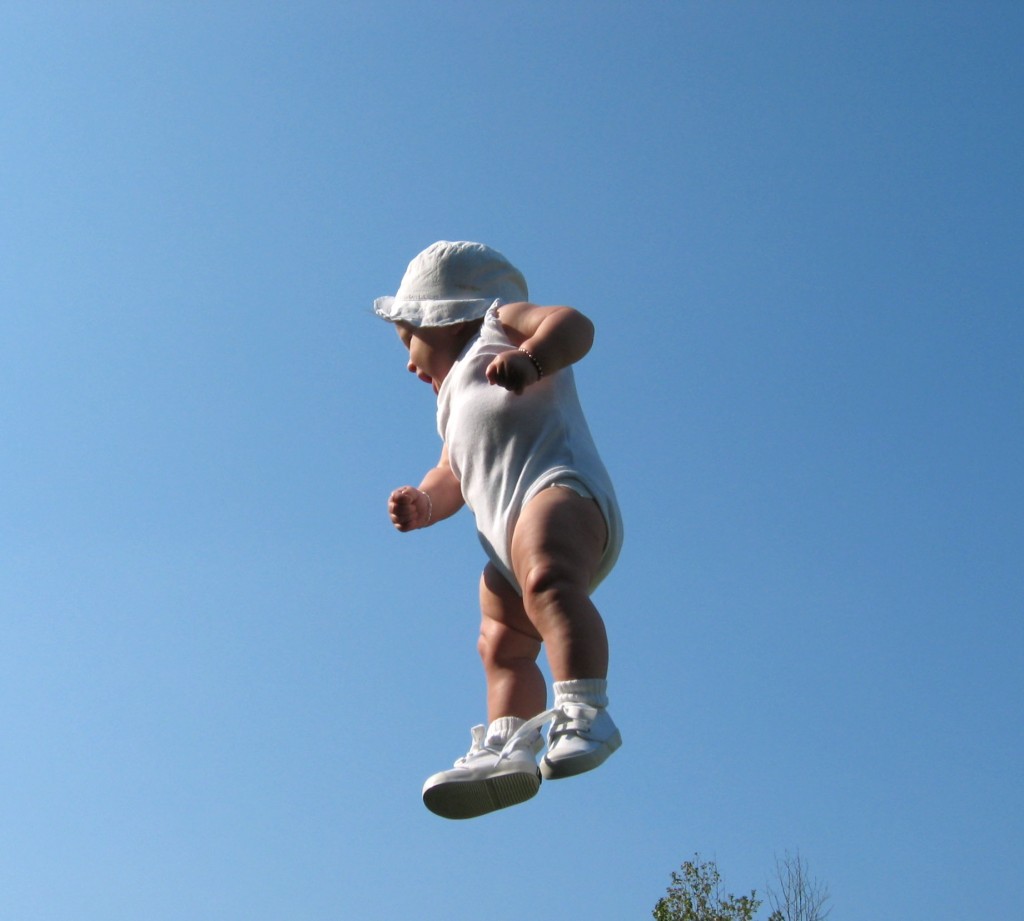 And just like now, Jade used to pack her day with as much as possible.  Playing in the neighbors blow up pool, swing at the park, play with her "Little People", watch "Shrek" and have as much fun as possible.
Check out Cecily's Photo Story Friday, Lolli's Give Me Your Best Shot, Dumb Mom's Old School Photo Friday.