But when I do, we have a party.  Okay, not really a party, but afterwards the house looks like we did.  I decided to take a few pictures of what babysitting looks like when Aunt Amy does it.
I love my nephews and love when we get to have them over for an evening.  However, when we end the night, I have a new respect for moms who have 5 children under the age of 8.  And, I might add, these 5 kids are all pretty easy.  They get along fabulously and they include one another.  Their arguments are typically because they want to play something but 4 can't play it.  Oh or the 1 1/2 year old is bulldozing through their picnic or game.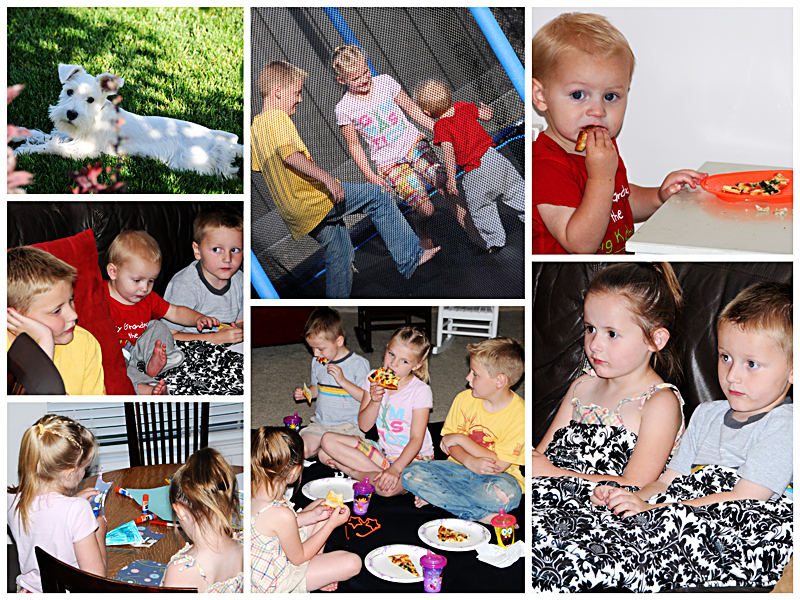 While the littles (Ivy and Harry) watched the cartoon version of Alice in Wonderland, the bigs (Jade and Luke) jumped on the trampoline with Z.  Baby Z determined that he LOVES the trampoline and figured out how to get into it without any help.  When the bigs would bounce him to his bum he would giggle uncontrollably.  After getting in the trampoline once, he was completely unstoppable.  If he was outside, he was finding his way there.  This now introduces a whole new level of babysitting.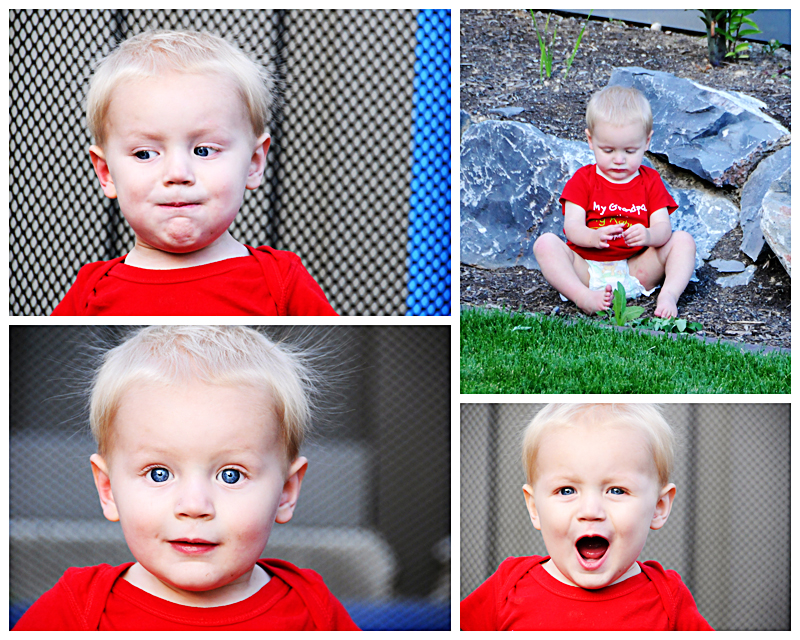 So, while the kids were working on Get Well cards for my mom, I took my camera out and snapped a view pictures of my favorite 1 1/2 year old.  I love the static hair from the trampoline.
Just a normal night of babysitting for a working mom.  PS, I don't do this very often, but love it when I do.
It reminded me of my cousins growing up.  We were lucky and got to spend a lot of time together.  Here's a photo from when we were a little older…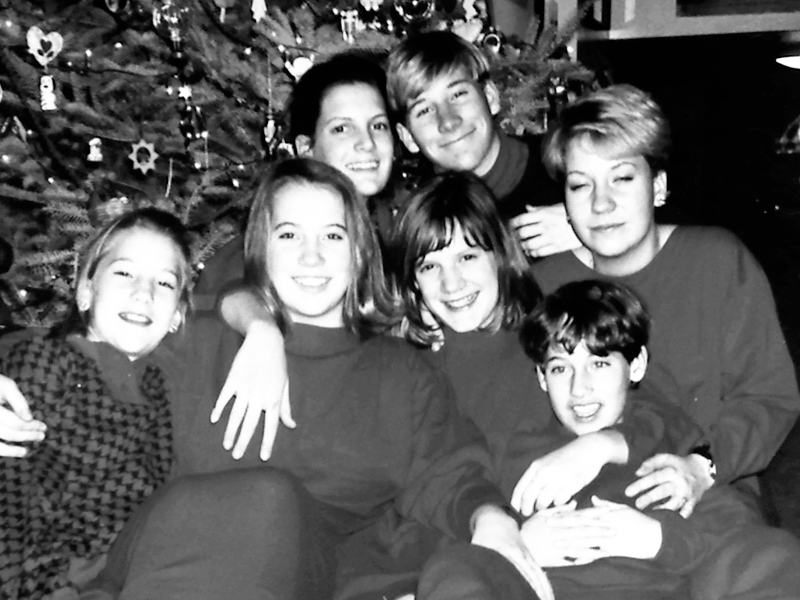 Go see my friends Lolli, Cecily and Dumb Mom