There are many things that I love about my sweet husband.  But I'll share with you one of my favorite things.   He LOVES to play with the girls.  He loves to tease them and wrestle with them.  He plays video games with them and board games too.   He and Jade have been playing math games before bed.  But this Saturday he played twister.   Jade loved it, even when he was trying to tickle her and knock her down.  I love the pure joy in both of their faces.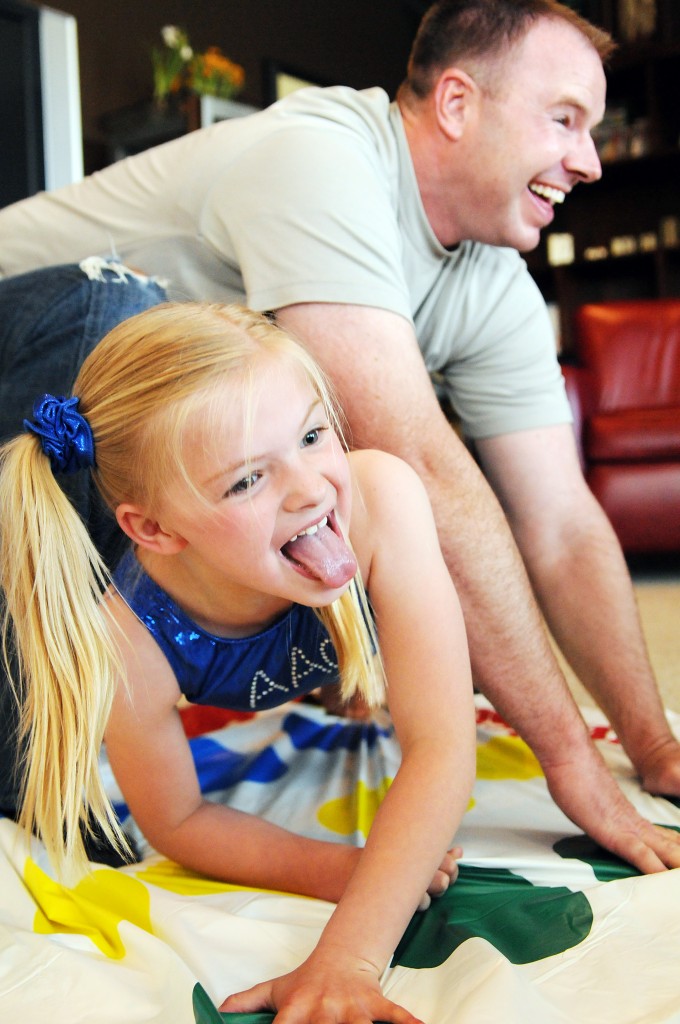 But even more fun than Scott playing twister with Jade, was when Great Grandpa played twister with the girls.  I did just say GREAT Grandpa.  This wonderful man is in his 90's and I dare say, more fit than both of the girls' other grandpas.  He fell a few times and jumped right back up, laughing the whole time.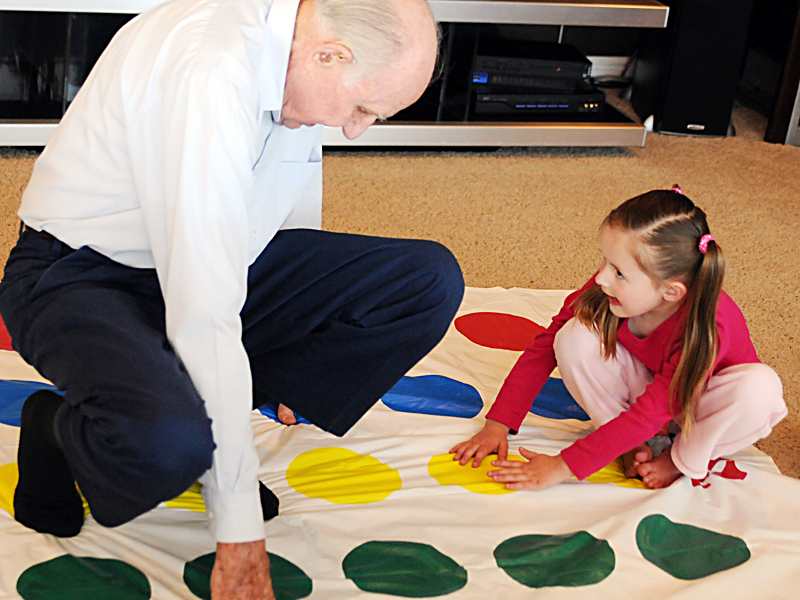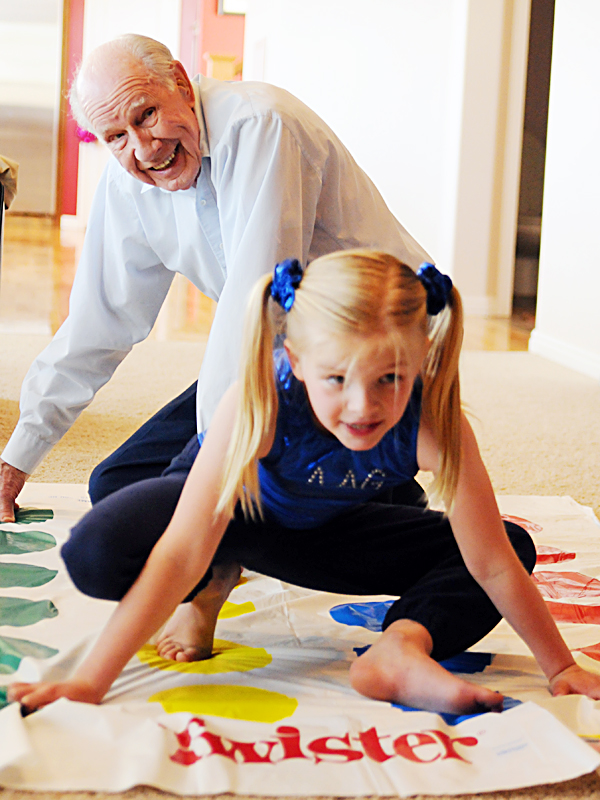 I love that great big smile that he seems to always wear on his sweet weathered face.
Join in for some Wordful Wednesdays at Angie's 7Clown Circus

or Wordless Wednesday's at 5 minutes for mom.
and I've just added Alecia at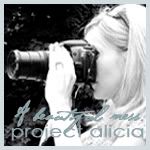 check out more WW there. 🙂