Last week, Jade's first grade class put on an adorable 10 minute play.  Jade was Fairy Godmother #2 (there were 3 of them).
I have to say what an adorable play and all of the kids did an awesome job.  They spoke up, they had their lines memorized, the did a great job actually "acting".
The story was about Cinderella who wanted to be a veterinarian and was making leather slippers to sell and save money for college.  Instead of helping her with her goal, the Fairy Godmothers send her off to a ball.  But, in the end, her prince gets his own pair of leather slippers and she gets to go to college.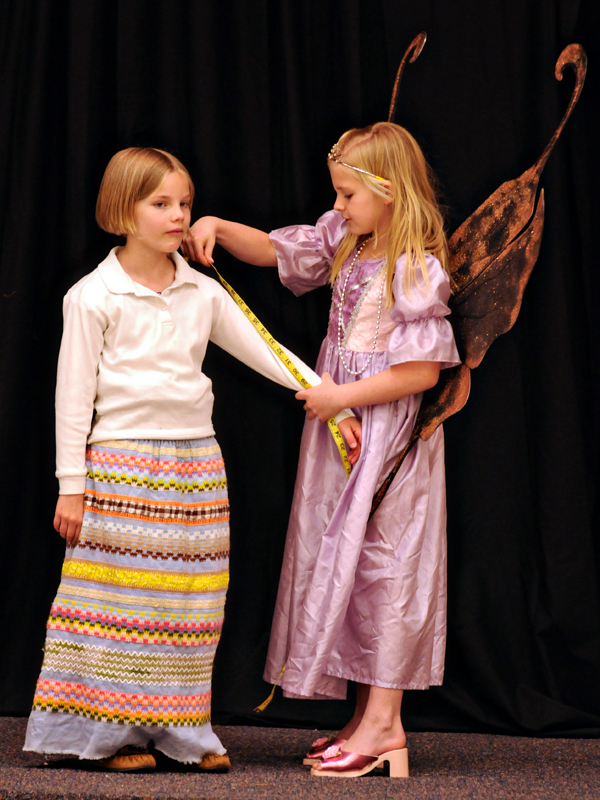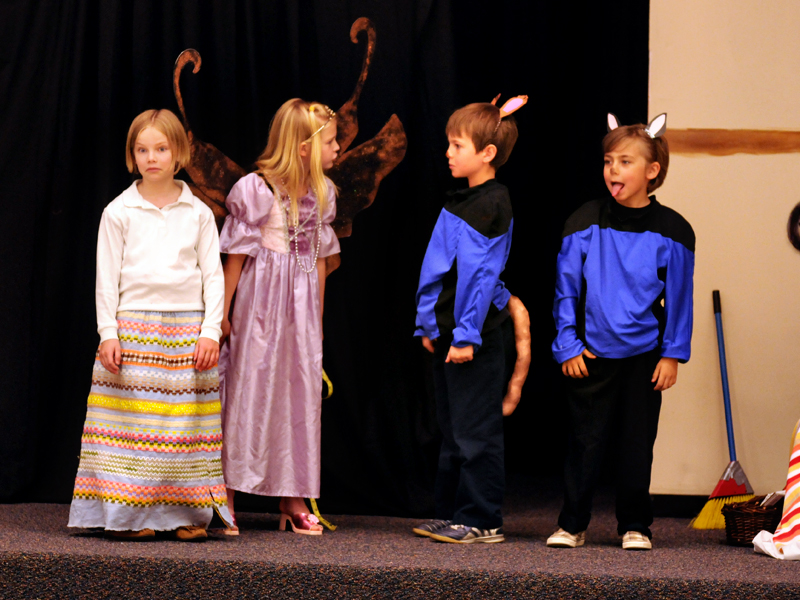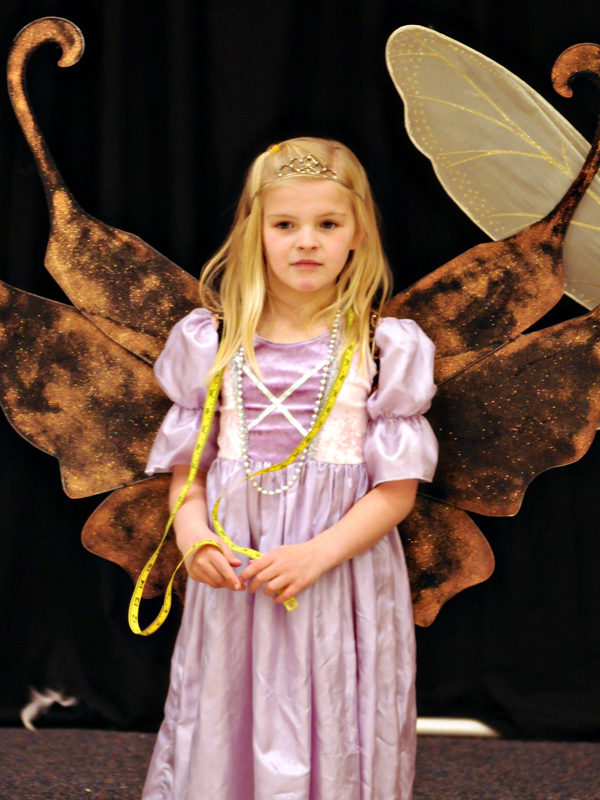 The class worked on the play for about a month.  Jade was going through her lines any time she got a chance.  Moms and Dads donated their time to help with the sets and costumes.  Jade's teacher worked wonders with these little 7 year olds.  I am so grateful for teachers that invest in my children's future.  I love Jade's school and the special programs that she is able to do – like Spanish.
Jump on over to Seven Clown Circus  and join in the fun of Wordful Wednesdays.