I used to travel twice a month.  It was really hard on my family.  It sucked for me.  But I was gold medallion and always got upgraded.  I  was gold at Marriott and had saved up a lot of points.  Points that I still haven't used.
Now, I travel as rarely as possible.  Unfortunately, this was one of those weeks I had to be away.  I spent most of my time being a "booth babe" and eating way too much food that just wasn't that good.
But I took my camera with me and snapped away as often as possible.  I got some fun pictures but in the end, I'm just glad I'm finally on my way home.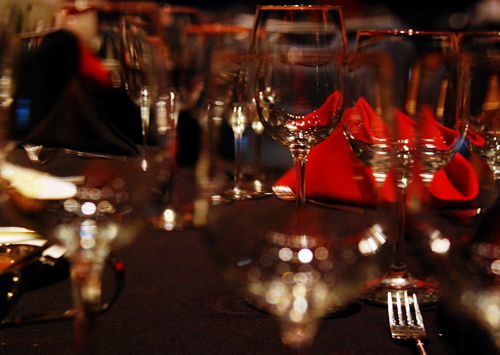 I thought the Raleigh Convention Center did an awesome job on their table settings.  And for convention food, it was not too bad.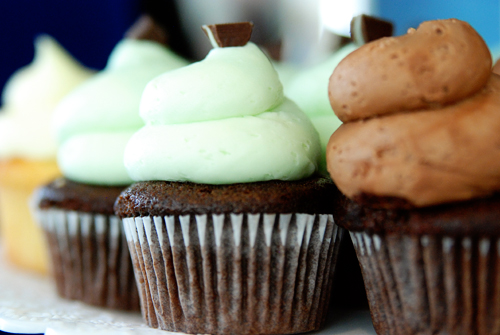 We gave out Cupcake Shoppe cupcakes at our booth.  (So did AMD) and neither one of us gave away more than half of our cupcakes.  The AMD team gave their mini cupcakes to the catering staff to give to the homeless shelter.  We sent ours back to the Lenovo office to gain favor with the Software and Peripherals team.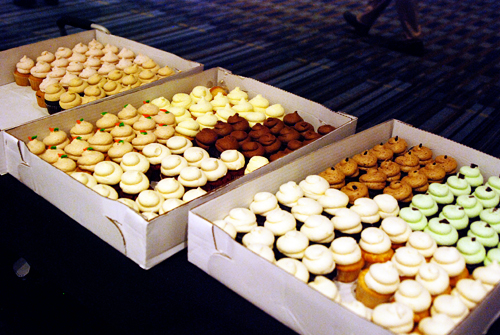 We ordered 30 dozen cupcakes.  Yes 360 cupcakes!!!  When the night was over, the photo above shows how many we had left.  About 170.  WOW did we over order.  But we received rave after rave about how delicious they are.  So if you ever end up in Downtown Raleigh, swing by the Cupcake Shoppe on Glenwood.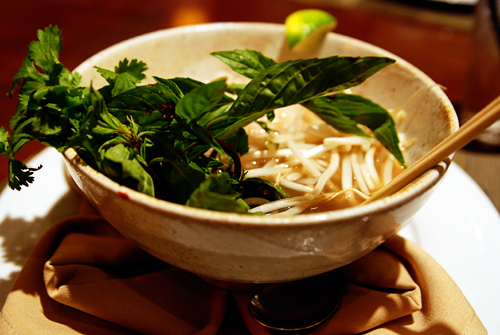 The highlight of the trip for me was going to BUKU in downtown Raleigh with my main Lenovo contact.  Jen and I have worked together for nearly 4 years now and have gotten to be good friends.  She was able to join me for lunch before I left to head home.  The restaurant was delicious and had a very cool atmosphere.  Again, if in Raleigh, it is a great place to go.  Above you can see the Vietnamese Pho that I had for lunch.  Below are the two desserts we split.  (Yes I did manage to gain several pounds on this 3 day trip).  The first is a Creme Brulee Trio.  So delicious.  The last photo of the trip is their Hot Apple Tart- the crust was a bit over cooked but the flavor and the cinnamon ice cream was fantastic.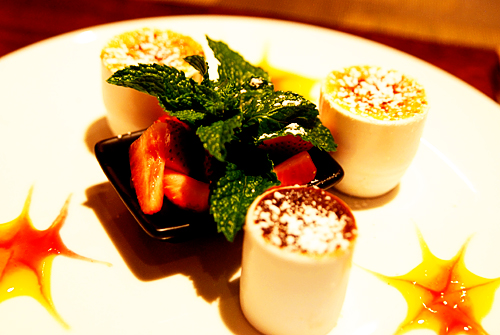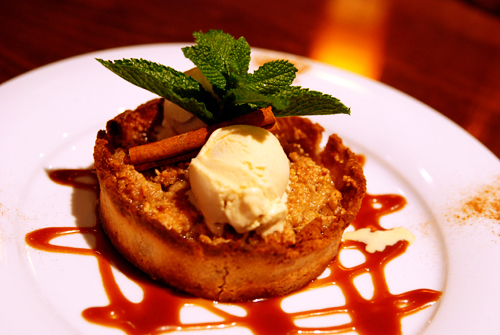 So, there's my Photo Story Friday and m Give Me Your Best Shot for the week.  Check out the others by clicking on the buttons below.

Oh, and because they have added a contest for Natural Light photography I thought I'd add this funny one I took on Mother's Day.  Apparently it take 3 men in my family to change a light bulb.  And I thought I had such capable men.  Well, you judge for yourself.