Some prompts are easier than other prompts.  This week, Mama Kat gave some tough ones.  Here's the one I picked…
4.) The world is going to come to an end unless you get a tattoo that covers your entire back. Describe the tattoo you'll get.
Tattoos hurt.
Tattoos stretch when you get fat.
Tattoos fade over time.
Tattoos hurt more to get removed.
So I don't have a tattoo.
But I've spent a lot of time thinking about the tattoo I would get if I did get one.
This is what I would get on my shoulder blade…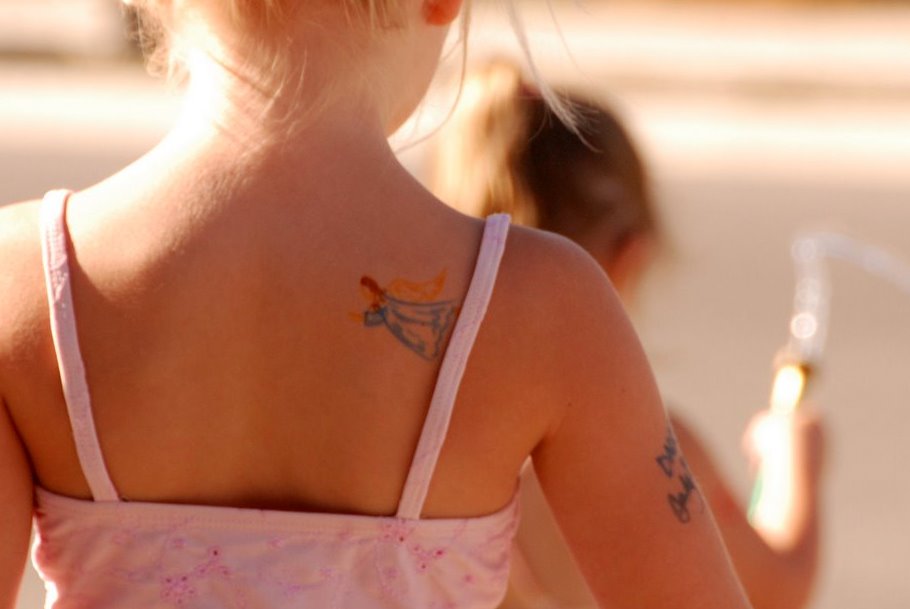 But since I apparently need to get a tattoo to save the world, here is what I would get…
The angel from this painting…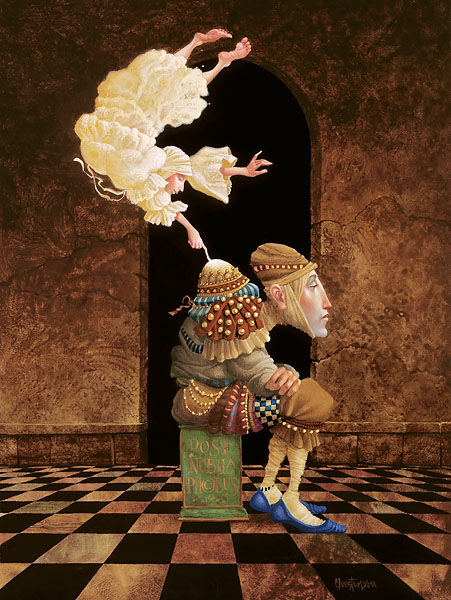 Pink and Purple Ribbons draping from it and the words "Credendo Vides" written below.
The painting that the angel is from is called  "Sometimes the Spirit Touches Us Through Our Weaknesses" it is by James Christensen.  He's my favorite.
The pink and purple ribbons are in support of Cancer Awareness.  My cousin's wife has breast cancer and my grandpa died from lung cancer.
The Latin means "Believing is Seeing" or something close to that.
My tattoo may not really save the world, but it would share my belief of what could help save the world.
*** The photo of Jade's back was done on a day when the girls had me draw tattoos for them.  I love my sharpies for days like that.