I have to introduce my freak of nature daughter.  She's 7.  She's girly.  She's loving.  She silly.  She's STRONG!!!!
Last night, Scott put up his chin-up bar.  Jade was excited to give it a try.  She immediately pulled up 10 of them!!!  I was beaming that I had done 1.  Unreal!  As soon as she was done with her chin-ups she decided to do 15 push-ups and 30+ full sit ups.   I can't believe how strong she is.
That was the freak of nature we went to bed with and this is the freak of nature we woke up to….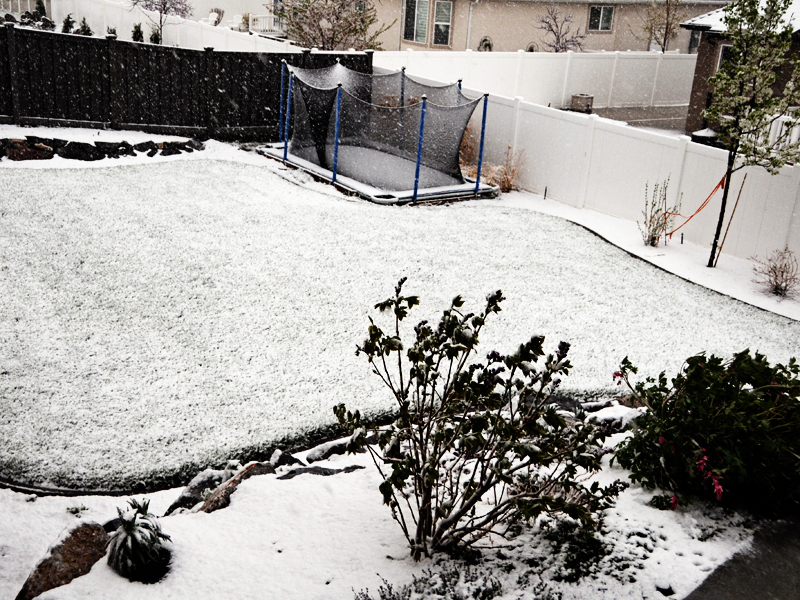 Can you believe the SNOW we had on April 22?  It was a heavy wet snow.  So heavy it broke my poor bleeding heart.  It was so beautiful yesterday, and today the middle is gaping open and several branches are lying down flat to the ground.
Check out some other non-freaks of nature at Lolli's and Cecily's blogs.  (Links pictured below).