This week, I didn't take very many pictures. But I did have a blast scanning a couple hundred of pictures from my youth.
Doesn't this picture of me and my mom make you want to make your own clothes?  My mom and I had several coordinated outfits.  My dad and brother also had matching t-shirts.   There are countless photos of us matching and I love it.
When I was little, I would always play "The Price is Right" with my grandparents.  Sitting in the laundry basket was my place to go when my grandpa would say "Come on down".  I vividly remember these game nights.  I'm just not sure why I have my t-shirt pulled up over my hair.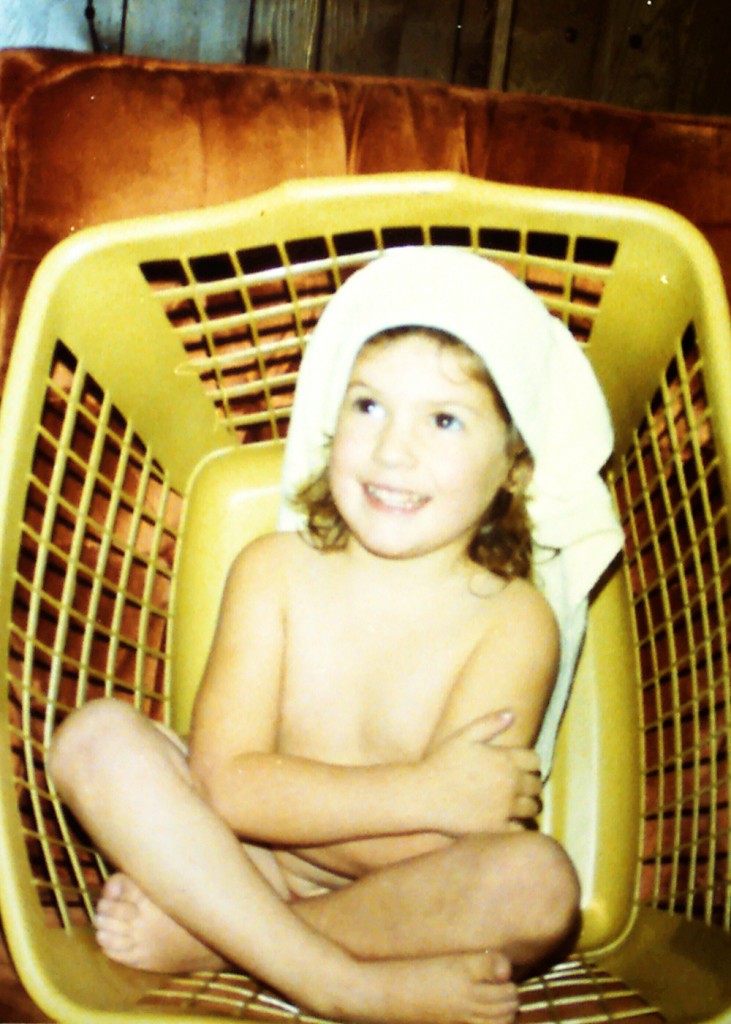 When I was 4 years old, I had to have pretty major surgery.  At least back then it was major.  Now they just do it with lasers and the two-week stay that was typical when I had it is now either a same day procedure or a one night stay.  This picture was taken the day they checked me into the hospital.  They used to check you in the day before your surgery rather than the day of your surgery.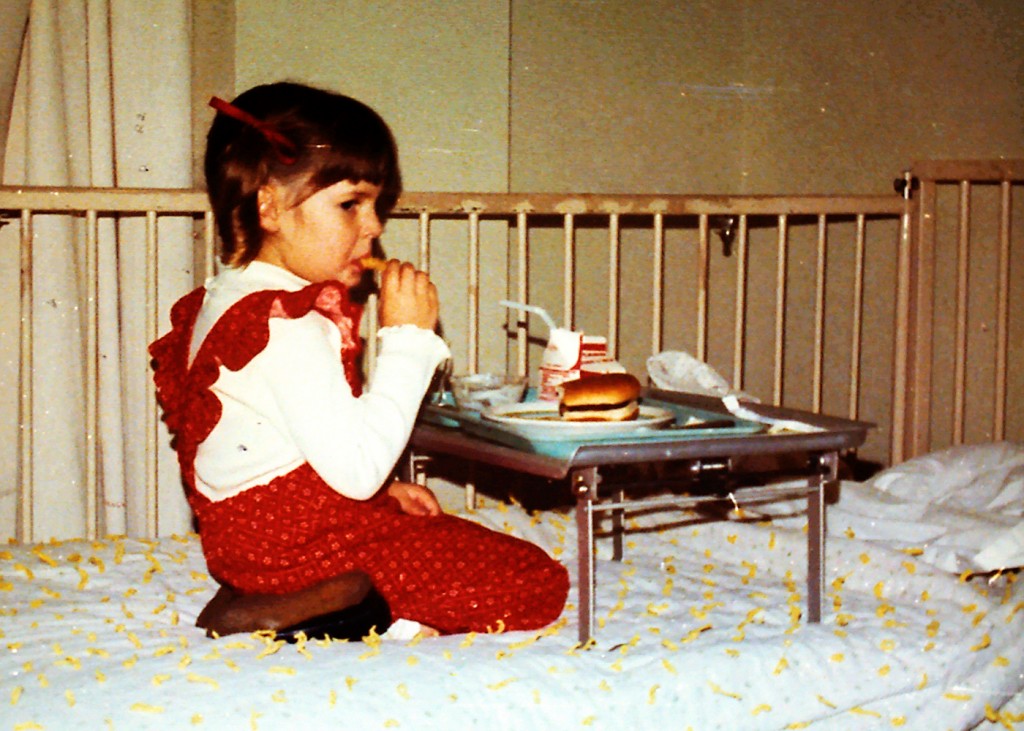 This was a fun stroll down memory lane, I hope you enjoyed it as well.
Be sure and check out some other "Wordful Wednesdays"