Over at I heart Faces they are switching it up a bit.  This week it is I heart Desserts.
This is by no means a fantastic picture but it is the WORLD'S BEST DESSERT.
This is the raspberry almond tort (flourless) from Gastronomy Restaurants.  I love buying a whole tort for special occasions and when we make it to Salt Lake to go to the New Yorker, this dessert is a MUST.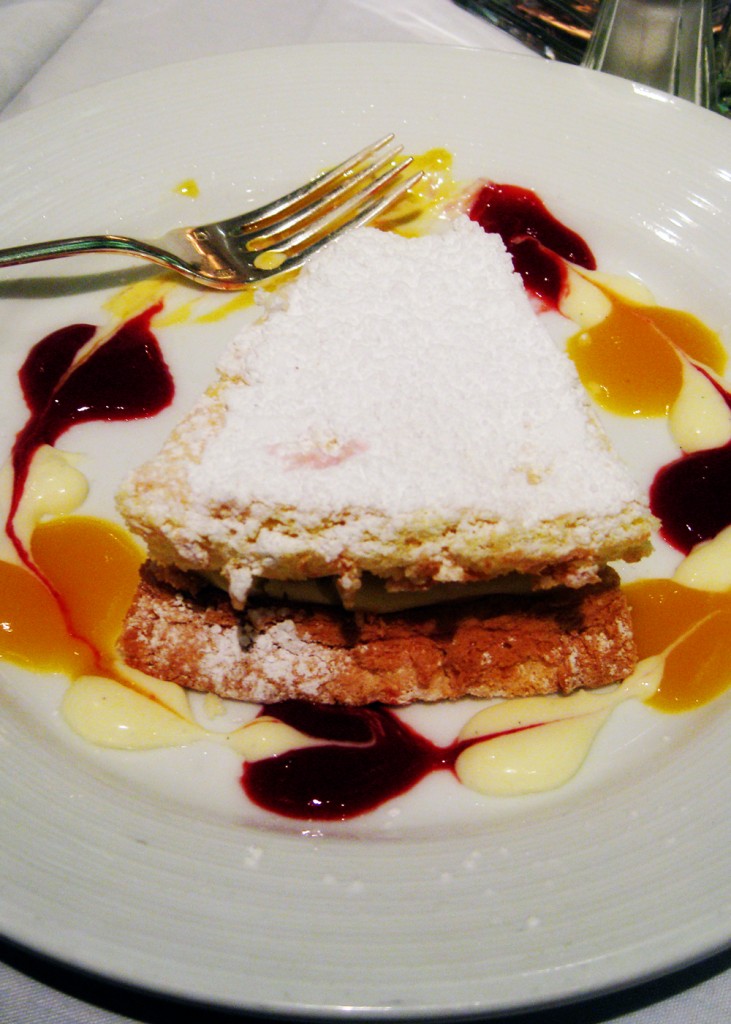 Scott used to be a waiter at the New Yorker, and still knows the chef.  I've taken a couple of cooking classes from the chef and felt comfortable enough to ask him for the recipe.
He gladly gave it to me.
I tried it.
It turned out like soup.
He realized the custard recipe he gave me wasn't quite right and sent me to "The Joy of Cooking" and said to use their custard because the custard he uses is a HUGE batch and he's sure he gave me the wrong recipe.
I tried it again.
It worked.
I still buy it rather than make it.   The cost is far less than the time and cost of ingredients for me to make it.
Jump on over to I heart Faces Desserts to see what others think are the BEST desserts.