I hope we aren't jinxing spring by putting our trampoline back up.  But even if we are, the joy the girls had today was well worth it.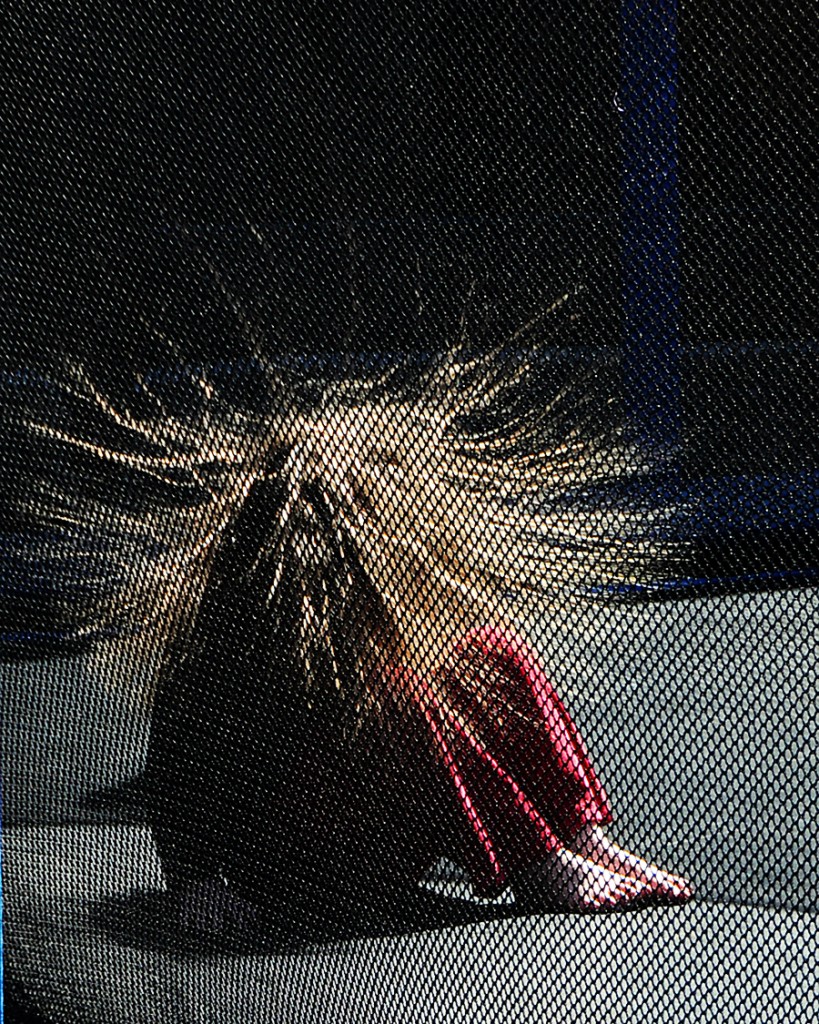 Ivy and Jade loved when when Ivy was doing this.   She had so much static in her hair.  They said that Ivy was a "sunflower" – I'm not sure how, but we'll go with it.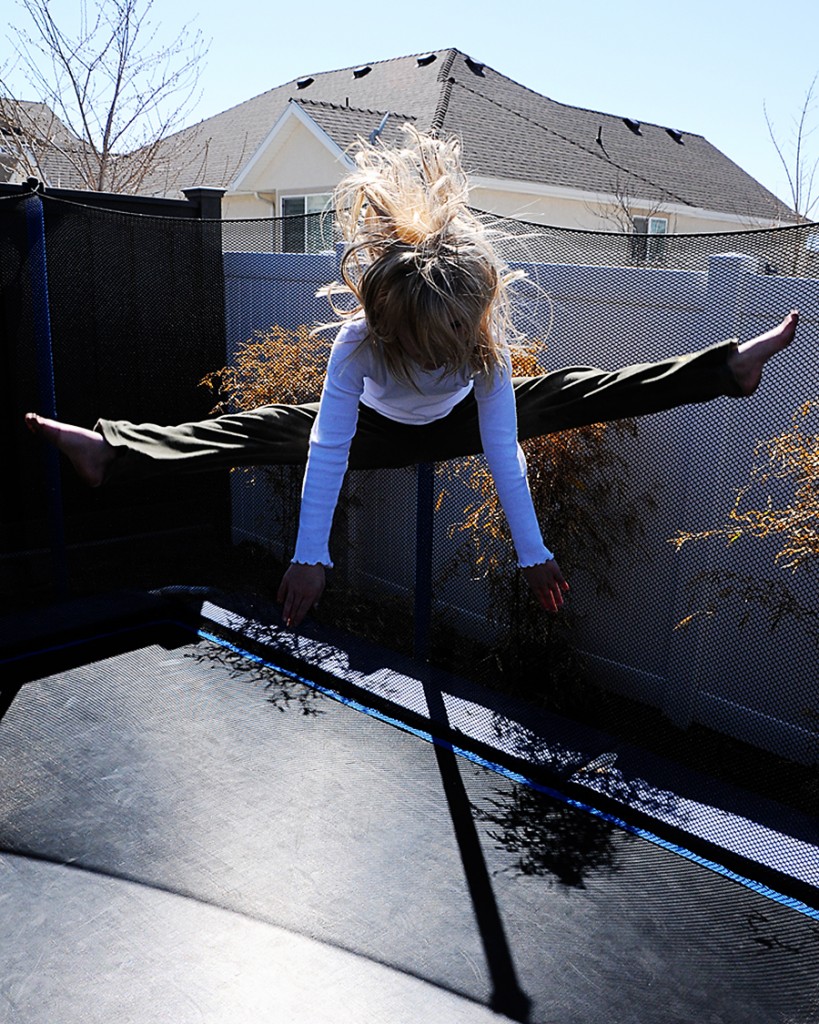 Jade is so much fun to watch.  With as much power and guts Jade has, Ivy has as much weakness and fear.  I tried to take a picture of Jade's jump splits but there was just not enough height to even catch it on film.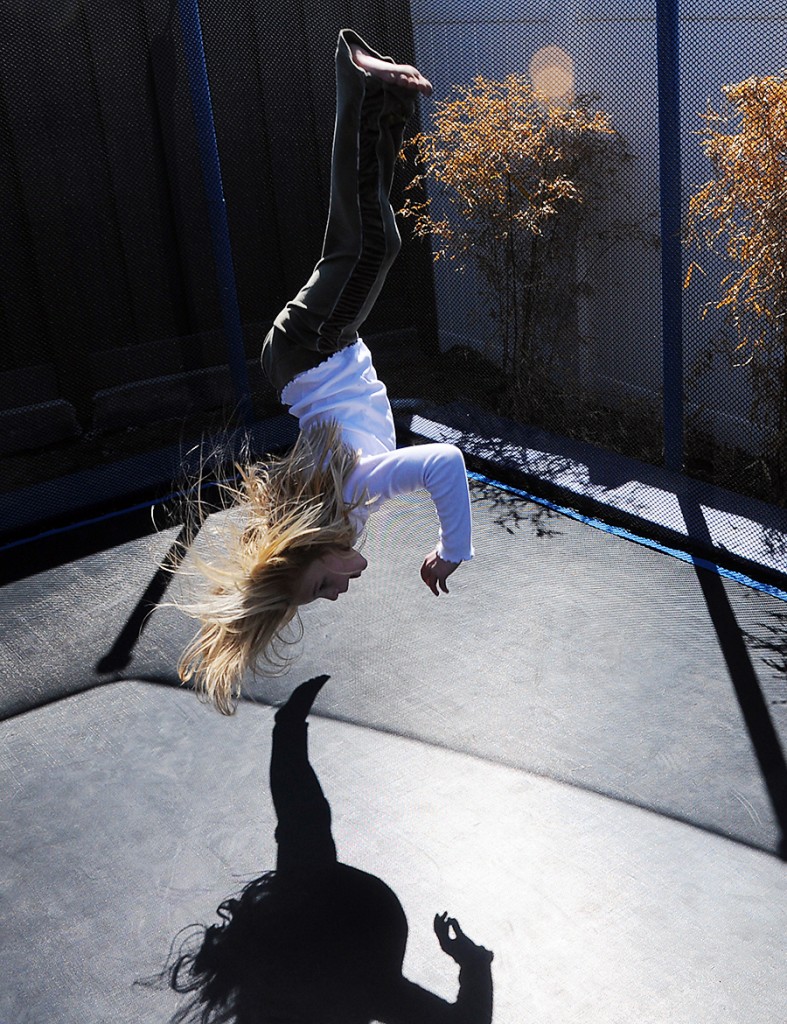 Jade's been working on her aerials.  She finally go them today.  She's close to doing it on the ground but still has a little need to put her hands down.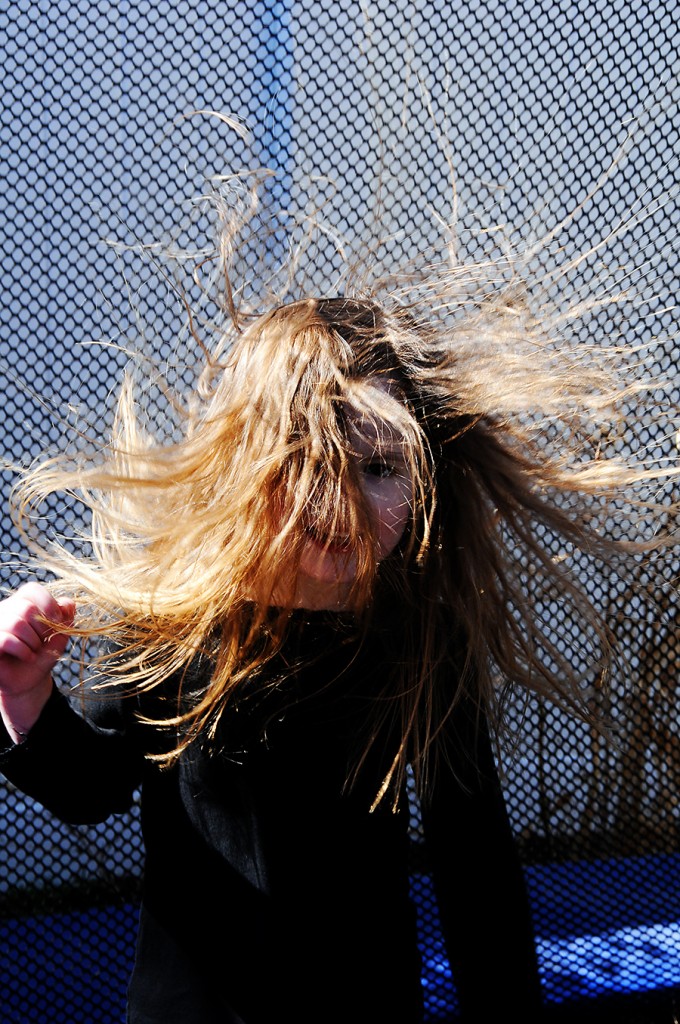 As always, Ivy just finds pleasure in smiling and posing.
Check out the other Photo Story Fridays and Give Me Your Best Shots.